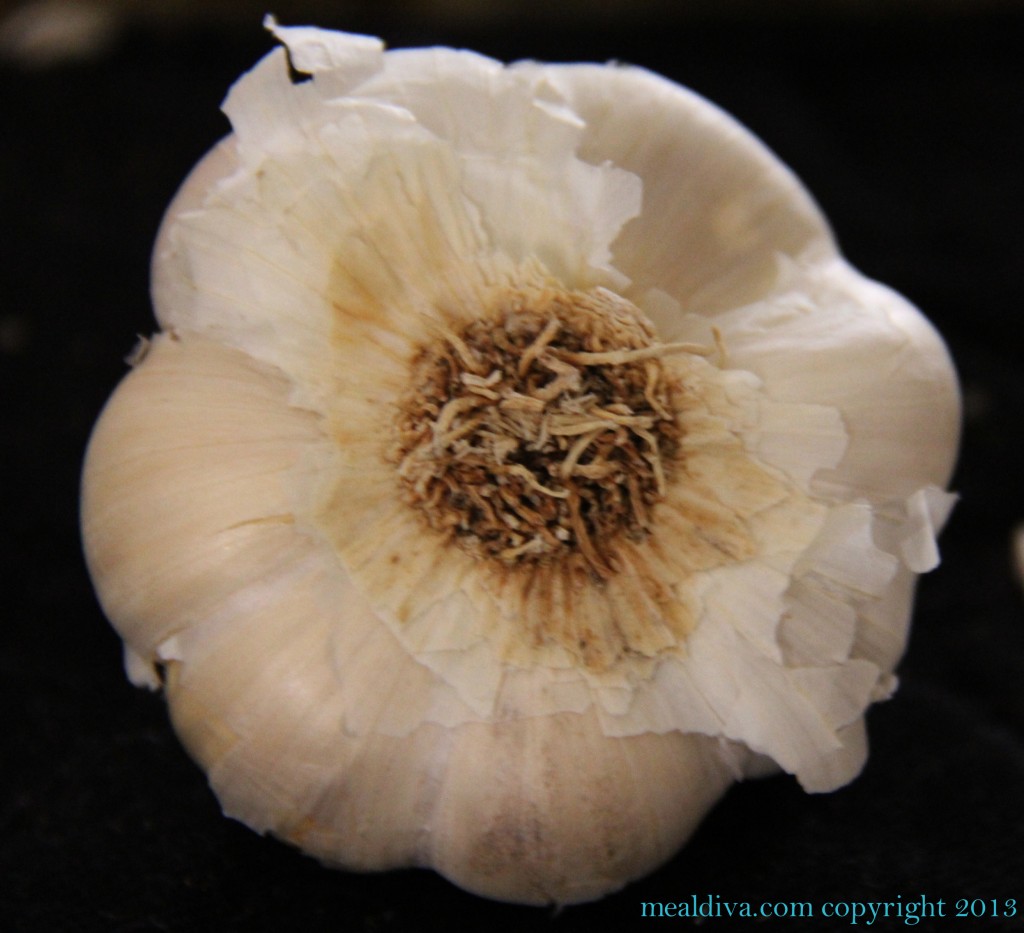 How do you turn garlic into something delicious?
Usually you would need to peal the individual cloves first. To peel them, start by separating the cloves into individual pieces. The garlic cloves can usually be peeled quite easily by placing an individual clove on a cutting board and then crushing it slightly with the flat side of a knife. Doing so will loosen the skin on the clove, allowing you to peel off the skin rather easily. Once peeled, the clove may be sliced, chopped, diced, minced, grated, crushed or cooked whole. The finer you chop the garlic cloves, the more pungent the flavor will be.
But what else can be done with a head of garlic? I have only one answer for you: ROAST IT!
Roasted garlic: it's my favorite…when it's roasted…. it's oh so… delicious…
To roast garlic, all you need is a drizzle of olive oil and an oven. When roasted and baked in the oven, garlic becomes a beautiful, creamy, nutty and guilt-free spreadable treat. It makes a wonderful substitute for butter on bread and can be added to purred vegetable dips as well. I really enjoy serving it with my Unbelievable Lemon-Chili Chicken. Do you agree that roasted garlic is the Best Thing Ever? How do you like to enjoy it? Leave a comment under "Speak your Mind" at the bottom of this post.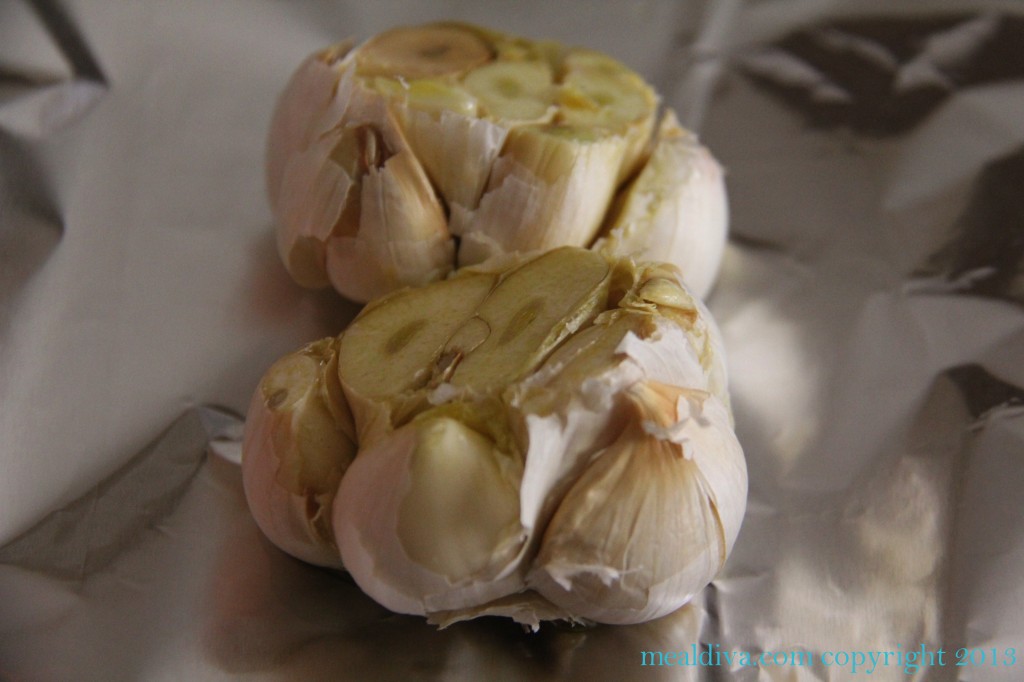 Here's how to roast garlic:
Ingredients:
1 or more heads of garlic
Olive oil

Aluminum foil
Optional: Sea salt for serving
Instructions:
Heat the oven to 400 degrees
Use your fingers to peel away all the loose, papery, outer layers around the head of garlic. Leave the head itself intact with all the cloves connected.
Trim about 1/4 inch off the top of the head of garlic to expose the tops of the garlic cloves.
Drizzle 1 to 2 teaspoons of olive oil over the exposed surface of the garlic, letting the oil sink down into the cloves.
Wrap the garlic aluminum foil and roast in the oven for 40 minutes.
After 40 minutes, begin checking the garlic.
The garlic is done when a center clove is completely soft when pierced with a paring knife. Even once soft, you can continue roasting until deeply golden for a more caramelized flavor — check the garlic every 10 minutes.
Exact roasting time will depend on the size of your garlic, the variety, and its age.
Use or store the garlic: Let the garlic cool slightly, and then serve. Press on the bottom of a clove to push it out of its paper. Roasted garlic can also be refrigerated for up to 2 weeks or frozen for up to 3 months to use it in your cooking.