This is my ode to the easiest kid-friendly breakfast recipe EVER. Meet the healthy and delicious morning parfait.
I don't know about you but my mornings are busy! Getting 3 kids dressed, fed and out the door is exhausting. The biggest challenge for me is to feed them a breakfast that they all like. Peanut likes muffins or smoothies while Spud likes pancakes and hash browns and Stew likes eggs and bacon…however there is one breakfast option that they all agree on and it's granola fruit parfaits.
My kids jump up and down for these.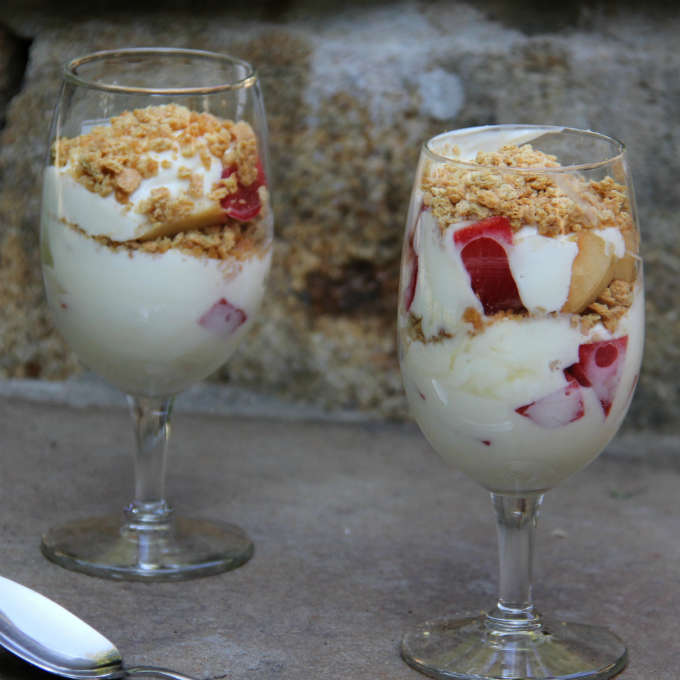 And they are so easy that you don't even need morning coffee to make them. In fact, you don't even have to measure the ingredients. Estimation is key.
I make mine in small wine glasses ( my kids love that it looks fancy) but any type of small container will work. See-through is key.
Our layers are: plain organic yogurt, homemade granola, honey, fresh fruit like plums, peaches, berries or apples then more yogurt, granola, honey and fruit. We finish them with an extra serving of  yogurt and granola on top.
The order of layers is not important. Really, it doesn't matter. Make the layers any way you want, and to be honest sometimes we skip the fruit. No matter what, it's always a hit and they go to school full and ready to learn (I hope).