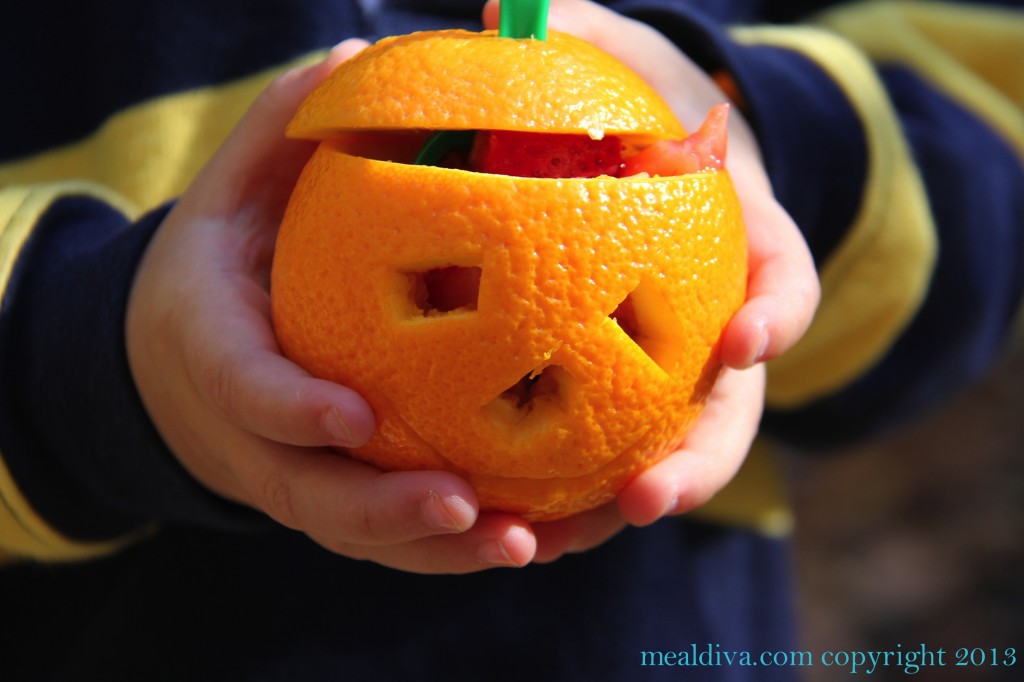 The count down to Halloween has begun! If the weather cooperates, it will be the first time in 2 years that my kids will get to dress up and trick-or-treat on the actually day. Fingers crossed for good weather and no power outages! This year, I plan on celebrating Halloween in a way that will bring down the haunted house and so, I've compiled a list of 10 great Halloween snack ideas. Please note, that I am a mom who loves to cook but I'm not that talented at coming up with "fun" kid food. Most of these ideas I found in magazines or on Pinterest or other blogs that I admire. If I can pull them off, so can you! Let's get to work:
Oh, and one more thing, if your children are in class with mine, they will be enjoying at least one of these snacks…can you guess which one?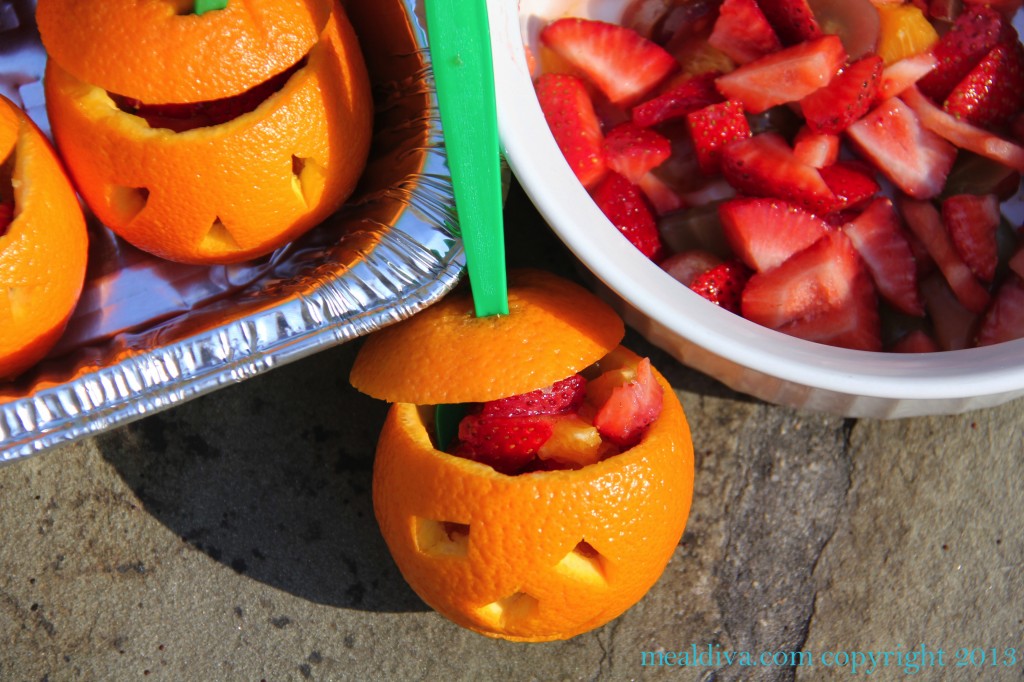 Snack-o'-Lantern:
Ingredients:
Navel Orange
Canned or fresh fruit (if making the day before use fruit like grapes as they don't go mushy)
Directions:
To make a lantern, use a pairing knife to cut off the top of the orange.
Cut around the interior and, using a spoon, hollow it out.
Scoop out the orange pieces, chop them and mix them into your fruit salad.
Carve facial features onto one side of the orange.
Cut a slit on the lid so that you can push through a green spoon.
Fill lantern with fruit, insert the spoon and set the lid in place.
Note: Make extra fruit salad as these were a complete hit at Stew's preschool and if the three year-olds need more fruit, so will be big kids!
Source: http://spoonful.com/recipes/snack-o-lantern
Homemade Popcorn in a fun Halloween bag
Ingredients:
3 tbs. olive oil
½ tsp. salt
½ cup popping corn
3 tbs. butter, melted
Directions:
In a large, heavy bottom saucepan, add the oil, salt and popping corn. Turn the heat to medium, cover the pot with the lid left slightly ajar and shake once or twice.
The corn kernels will begin to pop within a minute. Once the popping slows to almost stop, remove the pot from the heat.
Transfer the popcorn to a large serving bowl and drizzle with melted butter, tossing well to combine. Add more butter or salt is desired then add to bags.
Note: You can cheat and use microwavable instead! I don't judge!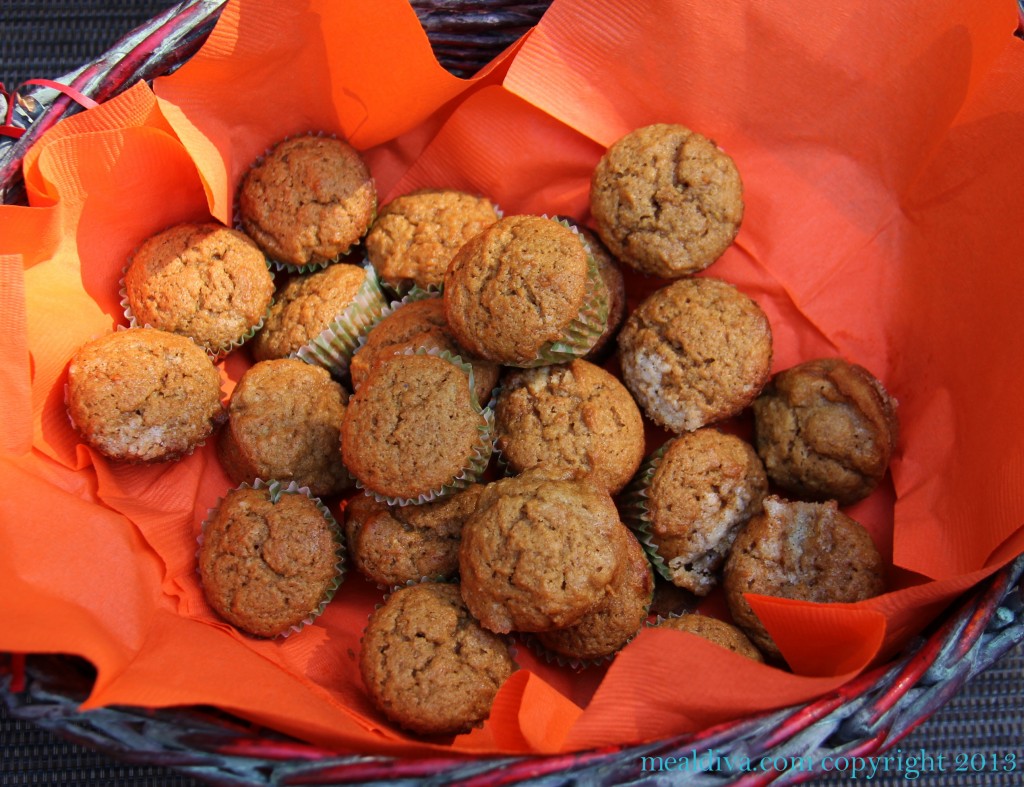 Pumpkin Muffins
Ingredients:
3 cups all purpose flour
1 tbs. plus 2 tsp. pumpkin pie spice
2 tsp. baking soda
1 ½ tsp. salt
2 cups sugar
1 (15oz can) pure pumpkin
2 large eggs
½ cup veggie oil
12 cup orange juice
Directions:
Preheat oven to 350
Combine flour, pumpkin spice, baking soda and salt in a large bowl.
Combine sugar, pumpkin, eggs, oil and juice in a large mixer bowl.
Beat until blended
Add flour mixture to pumpkin mixture
Stir until combined
Spoon batter into prepared muffin cups, filling ¾ full.
Bake for 25-30 minutes or done.
Cook for 10 minutes before removing from tin to cool completely.
Store muffins in covered container
Note: These are seriously addictive so watch out! One muffin sometimes turns into two then three… before you know it, there are none left for the kids… true story!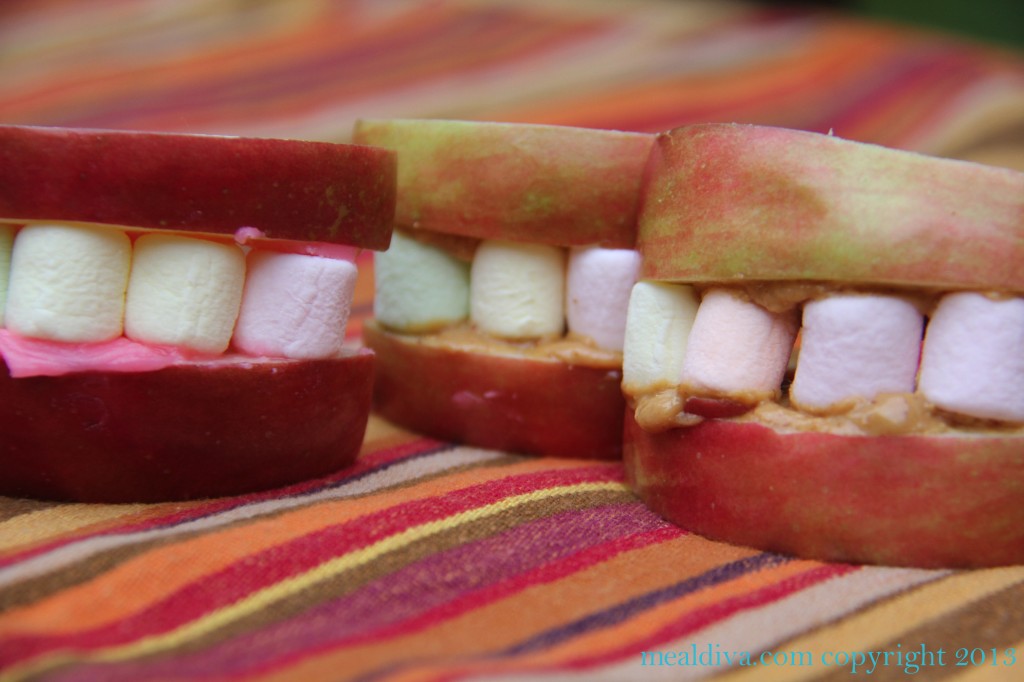 Marshmallows & Apple Mouths
Ingredients:
Small marshmallows (I used the colored ones to make the teeth look gross)
Peanut butter, Sun butter, Almond butter or pink frosting (frosting can be allergy friendly)
Red apples
Directions:
Wash the apple and cut it into 8 sections. Cut each section in half again to form the two lips.
Spread peanut butter or icing onto one side of each slice.
Press mini marshmallows into peanut butter or icing along the peel side to make the teeth.
Place the top lip onto the marshmallow teeth and Enjoy!
Source (she used cherry pie filling as well): http://www.sheknows.com/food-and-recipes/articles/973739/bloody-teeth-treats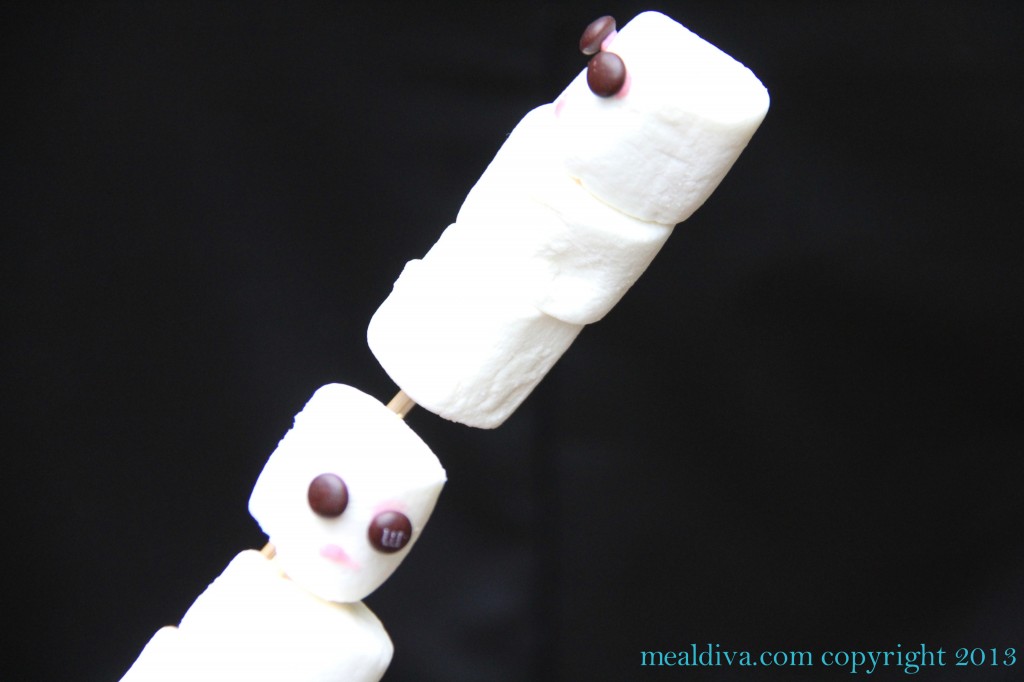 Ghostly Goodies
Ingredients:
18 Large marshmallows
6 skewers (cut the points off)
12 mini chocolate M&M's
Pink decorating gel
White decorating icing or vanilla icing
Directions:
For each ghost, push 3 marshmallows onto the end of the skewers, set aside.
Dot each M&M with a tiny amount of icing and press onto the top marshmallow.
Draw a pink mouth with the gel and voila, small scary ghost! Boo!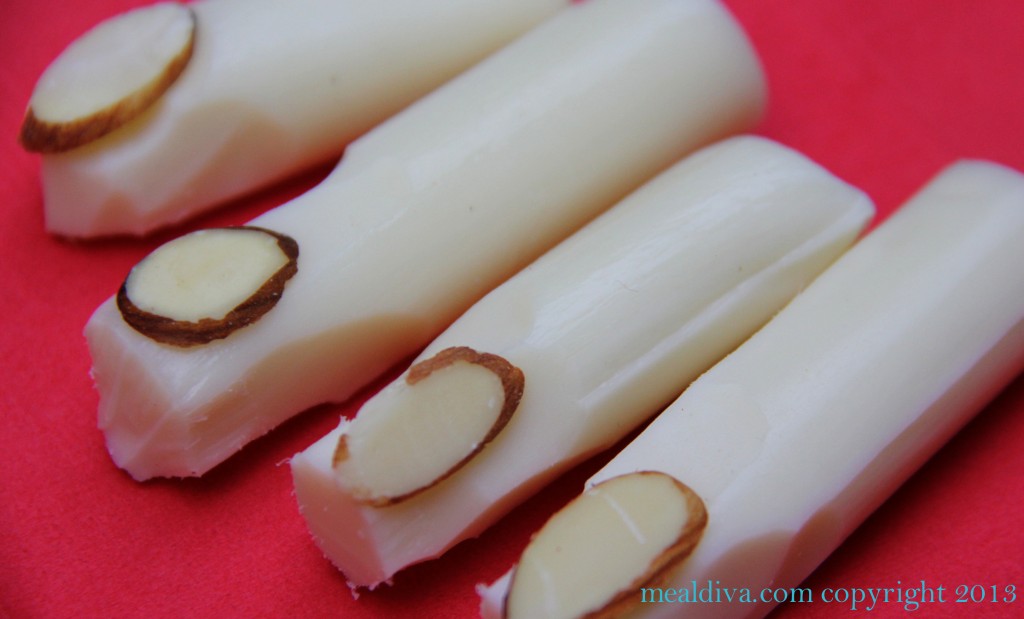 Cheesy Fingers
Ingredients:
1 package of mozzarella string cheese
24 almond slivers
small container of creme cheese ( about 1 tbs. worth)
Directions:
Cut each string cheese in half to make them kid-friendly sized.
Use the flat side of a knife to make the knuckle marks and attached silvered almonds with a dab of cream cheese for the nails. I also used a knife to shave off just a bit of the cheese at an angle before attaching the almond.
Source: http://www.keepkidshealthy.com/halloween/witches_fingers.html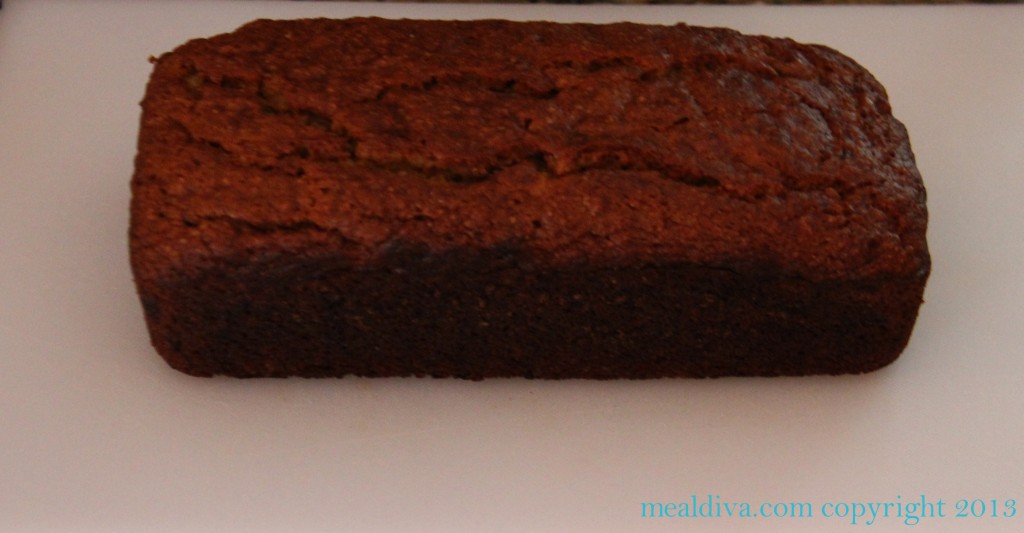 Super Easy Pumpkin Bread
Ingredients:
1 ½ cups whole-wheat flour
1 tsp. salt
1-cup sugar
1 tsp. baking soda
1 cup pumpkin puree
12 cup olive oil
2 eggs, lightly beaten
14-cup water
½ tsp. cinnamon
12 tsp. nutmeg
½ tsp. allspice
½ cup walnuts
½ cup mini chocolate chips
Directions:
Preheat oven to 350
In a bowl, stir together flour, salt, sugar and baking soda
In a separate bowl combine pumpkin, oil, eggs, water and spices
Then, combine dry ingredients but do not over mix.
Add walnuts and chocolate chips.
Pour into a well-buttered loaf pan. Bake 50-60 minutes until a thin skewer poked in the middle comes out clean.
Let pan cool on a rack.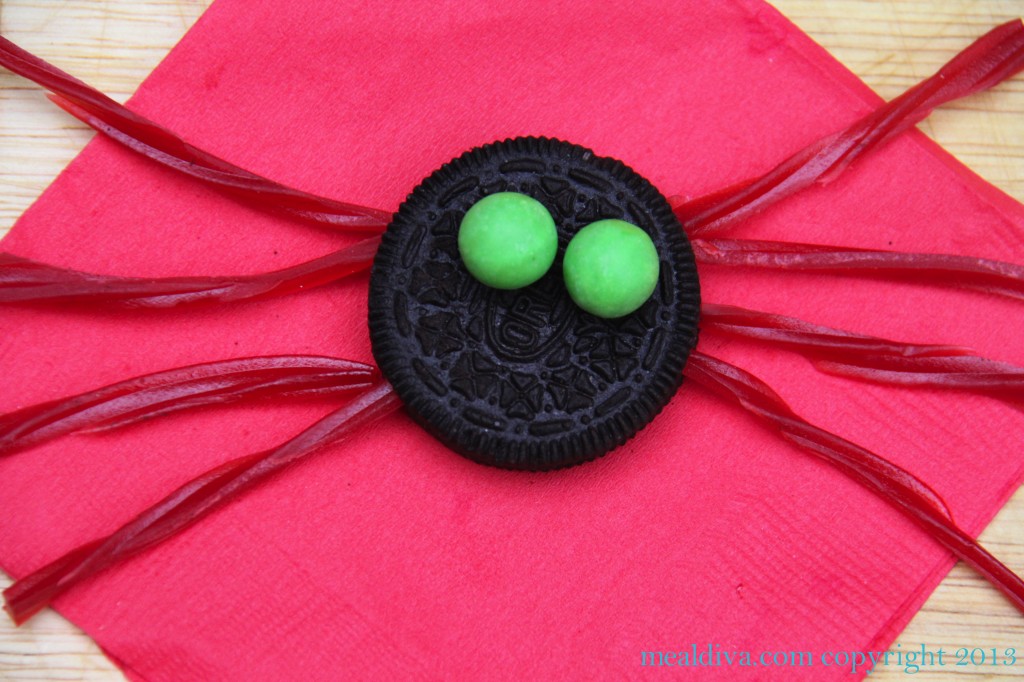 Oreo Spider
Super easy to make with Halloween Oreos and licorice.
Ingredients:
20 white or orange crème-filled chocolate Oreos
1 tbs. chocolate icing
1 package Red licorice ( regular cut up or string)
40 mini M & M's or Gobstoppers
Directions:
For each cookie, cut eight 1-½-inch pieces of licorice for legs. Insert 4 pieces into filling on each side of the cookie. Use a little icing if you need.
With frosting, attach 2 mini candy pieces like the M&M's or Gobstoppers to make the eyes.
Source: http://floralshowers.com/cooking/oreo-spider-cookies/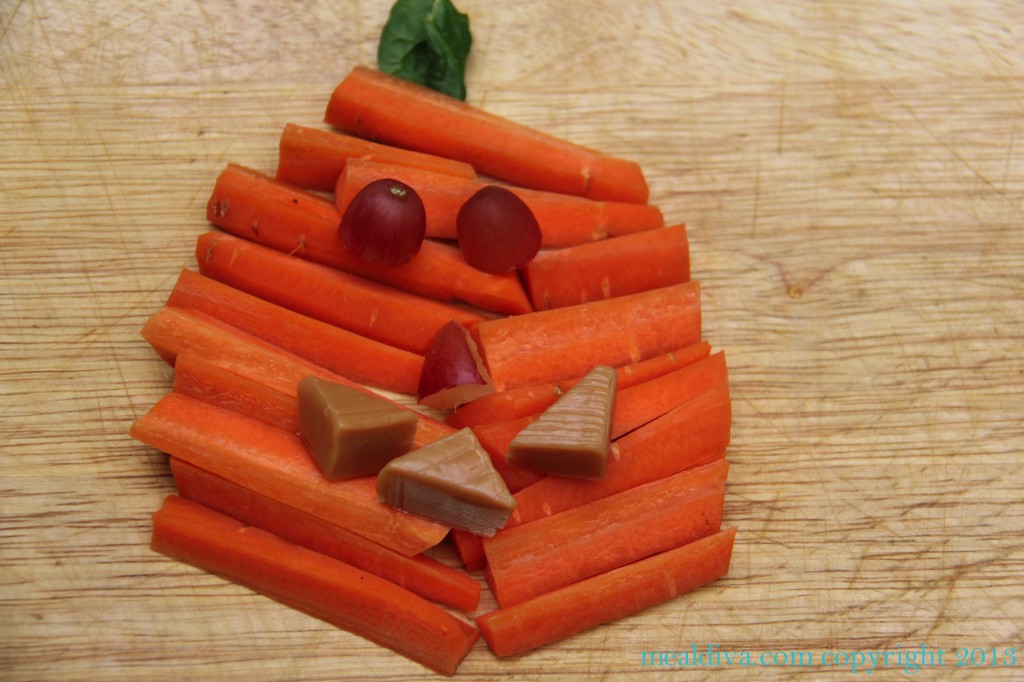 Carrot Pumpkins:
Peanut had a play date tonight and I was playing around with making carrot sticks look like a pumpkin. 3 brilliant second graders helped me design (and eat) this. It's pretty easy and we used grapes for the eyes and nose and cut caramels for the mouth. If your looking for something a little more detailed, check out: http://www.couponclippingcook.com/pumpkin-head-relish-tray/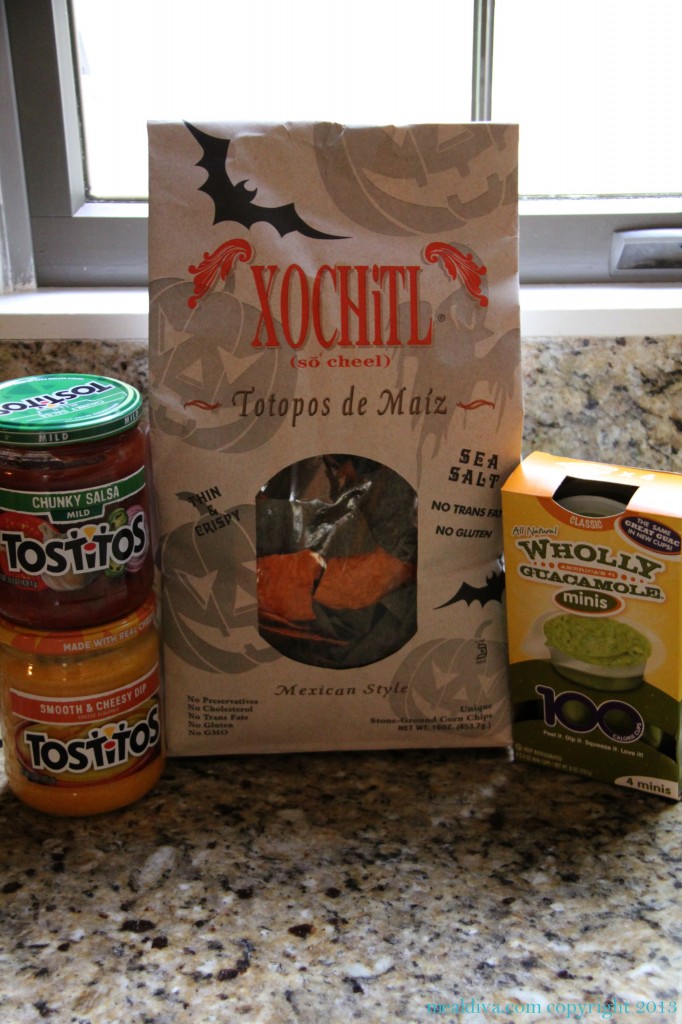 Halloween Chips and Dip:
We found these GREAT orange and black sea salt corn chips in Wegmans last week and when we served them at Stew's preschool with Queso dip and Salsa the kids LOVED it! It's easy and pretty healthy. If you want to go the extra mile, try making your own salsa using this recipe from MealDiva: http://mealdiva.com/recipes/snacks/homemade-salsa/
Happy Halloween!!!!