So I just made 50 of these for a customer. Yes, 50 adorable, healthy Snack-o'-Lanterns for a church function.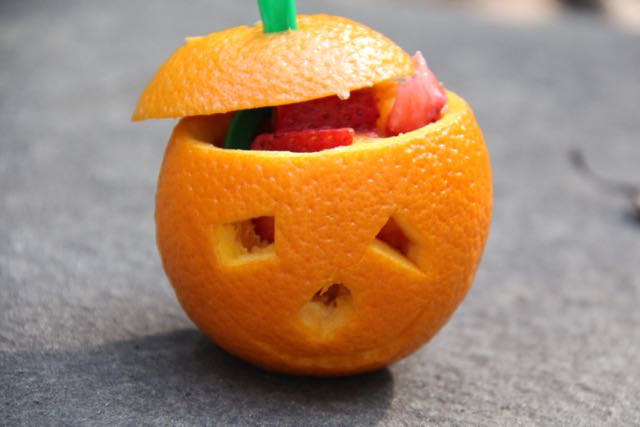 This recipe is actually from a post from 2014 about Halloween Treats for kids and I just had to give it a spot light this week.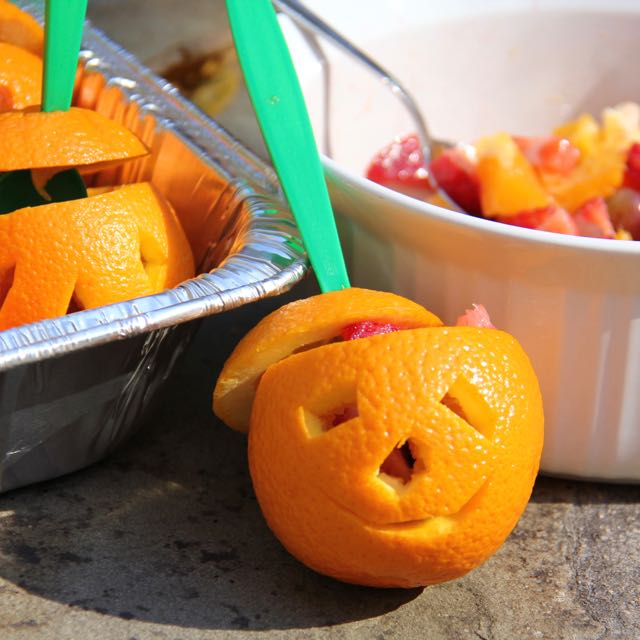 Aren't they adorable?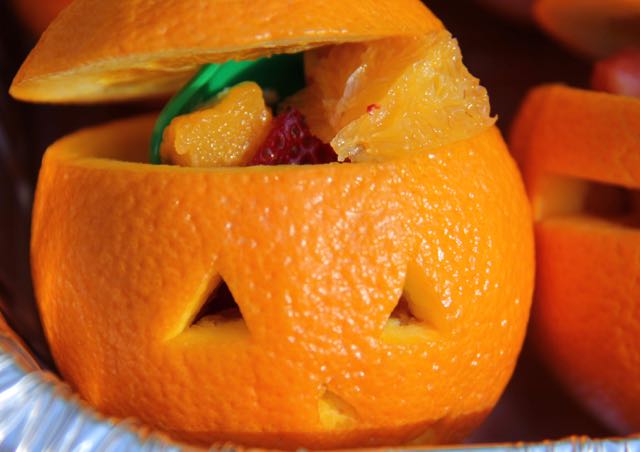 When you can't help but indulge in the over-abundance of all the classic candy favorites, both the bags you stocked at your house and the stash your kids came home with, it's nice to break out something like these healthy halloween Snack-o'-Lanterns and feel a little better about yourself.
Snack-o'-Lantern:
Ingredients:
Navel Oranges
Canned or fresh fruit (if making the day before use fruit like grapes as they don't go mushy)
Directions:
To make a lantern, use a pairing knife to cut off the top of the orange.
Cut around the interior and, using a spoon, hollow it out.
Scoop out the orange pieces, chop them and mix them into your fruit salad.
Carve facial features onto one side of the orange.
Cut a slit on the lid so that you can push through a green spoon.
Fill lantern with fruit, insert the spoon and set the lid in place.
Note: Make extra fruit salad as these are always a hit and if children want more fruit, it's easy to give them another scoop!
To grab some more Halloween Recipes, check out my other Halloween Food Post by Clicking Here.