Local Bites, Cocktails, Food & Events for May & June
Spring has sprung and I am so thankful! A nice breeze, a little greenery and a chilled glass of chardonnay – delicious days are here again!
Speaking of chardonnay, recently, I enjoyed a delicious Chardonnay: Calera 2013 Central Coast is definitely worth checking out! Go see Andrea at Tewksbury Fine Wines and tell her MealDiva sent you.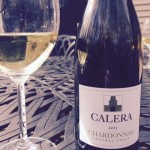 On the cooking front, I made some rock star ribs in the crockpot and a mind-blowing-ly ( is that a word) delicious pot roast with a fantastic cauliflower puree! My kitchen was full of some yummy, yummy stuff – what were you cooking up?
If you're looking to get out and about, here are some MealDiva Approved food-related events:
April 23: The Long Valley Green Market is open!  Go visit Leona and all of the fantastic vendors that are there on Thursday's from 3-6pm. I know my kids have been craving the Empanada Lady's gourmet empanadas ( her picture is the featured image for this post). They are worth every bite!
May 1: BEX Supper Club is featuring Happy Cinco de Mayo. "The menu looks super yummy and they always serve tasty, fresh and fabulous food!
May 2: Wine Train opening Weekend – Rollin' on the River. For tickets, visit http://www.877trainride.com/
May 9: The Big Brew Sussex Beer Festival is returning to the Sussex County Fairgrounds in Augusta, New Jersey. The Fest will be outdoors and under tents. Big Brew Sussex Festival is a benefit to support the effort to restore the historic Newton Fire Museum, which due to needed repairs is in danger of closing its doors forever. The intrinsic value of what the museum contains and represents to the community is priceless. Please visit their website to make a direct donation www.newtonfiremuseum.org and Tickets are available online at: http://www.bigbrewnj.com
May 10: Happy Mother's Day!
May 10: Garden State Brewfest – Berkeley Heights, New Jersey
Enjoy an afternoon of fresh, local microbrews and local bands, as well as a beer pong tournament and a homebrew competition. They will be collecting canned food for the NJ Community Food Bank and a portion of the proceeds will benefit St. Judes Children's Hospital.
May 22: Tacos With Attitude Competition in New Brunswick, New Jersey -Greater New Jersey Society for Healthcare Food Service culinary competition.
May 24-26: Jersey Shore Food Truck Wars in Monmouth Park, Oceanport, New Jersey
Join them for the Jersey Shore Food Truck Wars! The top food trucks in town (and out of town) will be rolling in to serve up their delicious dishes and try to earn your vote for People's Choice.
June 8-13: Montclair Food and Wine Festival. Melody Kettle and her team know how to put on an event to be remembered! If you have one or more of these dates available, I strongly encourage you to pick up some tickets and head out to Montclair. I plan on being there and I promise that you will have a great, foodilicious time! Here's the event timeline:
The Festival kicks off June 8th with a Wine Paired Gala Dinner. Last years Gala was spectacular and this year looks to be even better!
On June 11th, there is a "The Kitchen" Book Party & Bites – a free, open to the public book signing with BSTV Entertainment, producers of the Food Network's The Kitchen at Watchung Booksellers in Montclair. Sunny Anderson, Katie Lee and Geoffrey Zakarian will be there to meet fans and sign their cookbooks.
Friday June 12th is the Bourbon & Biergarten on the lawn at MAM. Wait until you see the yummilicious line-up! Wow!
Saturday June 13th is the Grand Tasting event featuring an evening of delicious culinary offerings from many of the states finest restaurants. Amanti Vino will be presenting wines and spirits from around the world.
As the weather gets warmer, so do the New Jersey Food Events! Check back soon for more!
Want to be featured on MealDiva? Let me know about your event, locally made New Jersey food or restaurant!! I also have a sponsored content program. Email jen@mealdiva.com for details.