For the most part, non-alcoholic drinks are not thought of as a complement to a good meal. Until recently, those who value good food but don't drink alcohol are left to only imagine the ways cider, beer and wine can enhance or expand their palates at mealtime. The good news is that times are changing as artisan Cidermakers are using superior ingredients to create non-alcoholic drinks full of depth and sophistication. I'm excited to say that I discovered this first hand in my own backyard.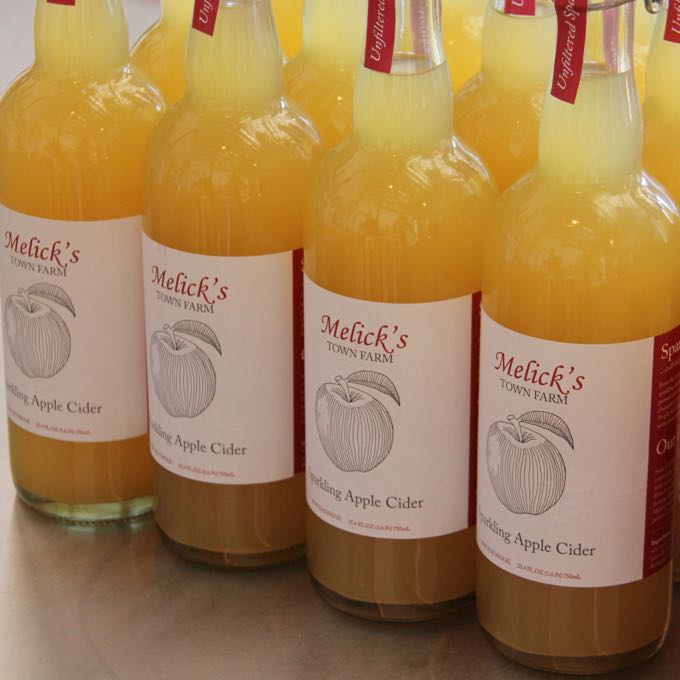 Using delicious and locally grown apples, Melicks Town Farm in Oldwick, NJ is showing consumers that cider isn't just a sweet, carbonated drink but a true work of art. For almost 300 years, the Melick's family has been producing fresh fruits, vegetables and apples for their community. Then, 51 years ago, they added the production of freshly pressed cider to their repertoire. This fall, John Melick, Co-Owner, and Scott Wyant, former Chef turned Cidermaker, have taken Melick's ultra freshly pressed cider to a whole new level by reinvigorating it with a bolt of sparkling deliciousness. With a taste profile that is unique to New Jersey and the apples that are grown here, this unfiltered, German-like sparkling cider is balanced and delicately sweet. With new equipment on hand, Wyant and Melick have been experimenting with various cider flavors and their non-alcholic sparkling cider has been very well received in the community.
What can this locally produced cider pair perfectly with? Its carbonation adds a little light to a heavy meal (like Holiday gatherings) because it prepares your palate for a new bite. It's natural fruitiness pairs well with pork tenderloin, Brussels sprouts and kale. In simpler terms, pairing dinner with sparkling cider is easy when you think about what ingredients you'd cook with apples. Soft cheese, butternut squash, sage, sausages; it all works. In short, this rich sparkling cider pairs perfectly with fall flavors.
This Thanksgiving raise a toast with their delicious blend of sparkle. Melick's welcomes visitors throughout the year. Visit their website  for more information.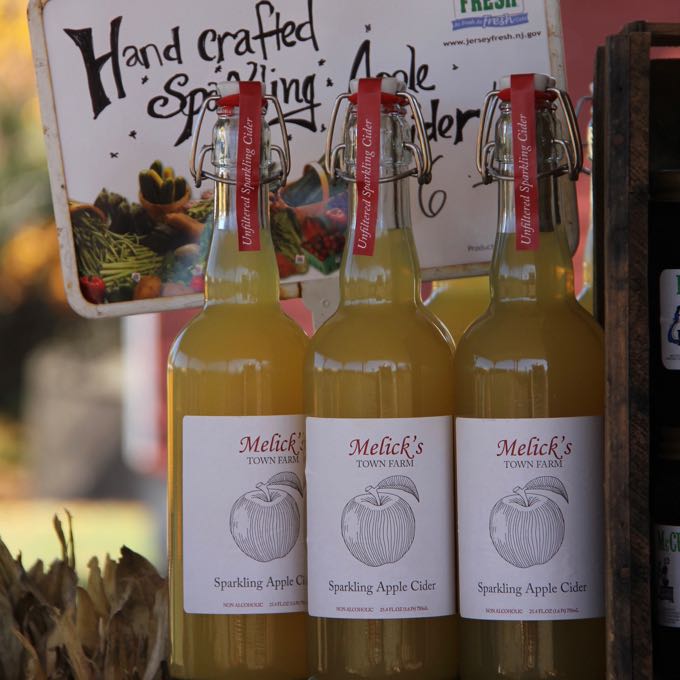 I was gifted some cider to sample for this post but was not compensated and all opinions are my own.