These savory homemade meatballs are stuffed with fresh mozzarella cheese and seasoned with fresh herbs.
Every bite is a delight.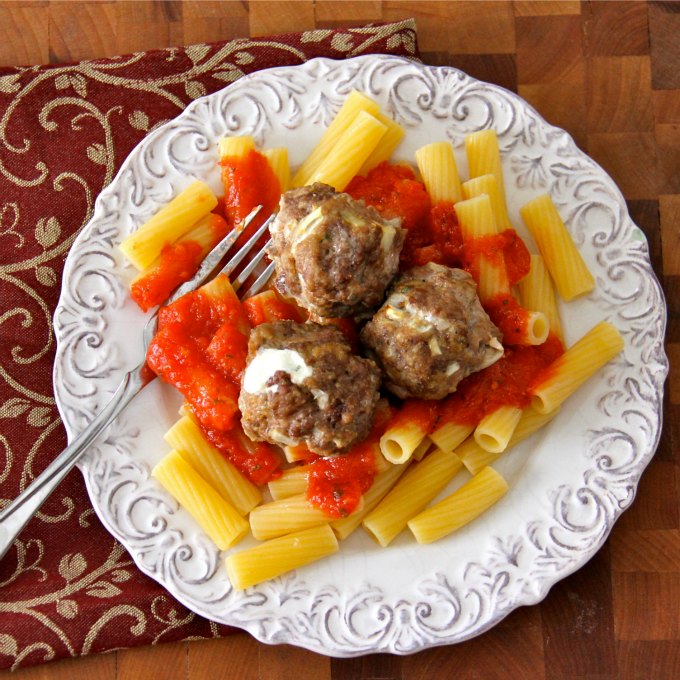 A classic meatball recipe made with beef, veal and pork that is seasoned with breadcrumbs and herbs then rolled around mozzarella balls. I like my meatballs on the smaller side so I used 1/2 a mozzarella ball. If you like larger meatballs, use an entire mozzarella ball. Directions for both sizes are below.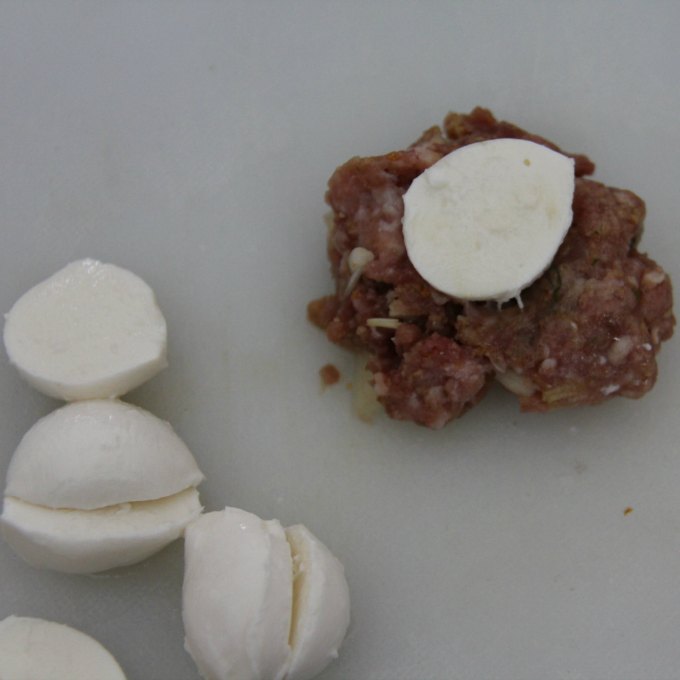 These meatballs can be made with Gluten-free bread crumbs and although I like to chop my onions into large chunks,  feel free to dice your pieces small.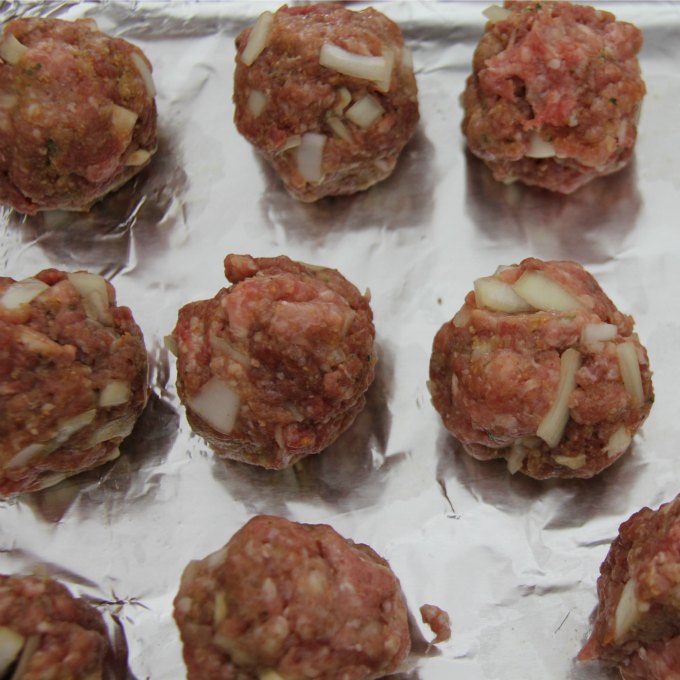 This recipe makes about 8 full sized meatballs or 16 smaller meatballs so that you can make them for a large crowd or freeze some for a different meal. Enjoy!
Mozzarella Stuffed Meatballs
Ingredients:
2 eggs, lightly beaten
1 tbs. Worcestershire sauce
2 yellow onions, chopped
2/3 cup seasoned bread crumbs ( gluten-free works as well)
½ cup grated Parmesan cheese
3 tbs. fresh parsley, roughly chopped
2 tbs. fresh basil, finely chopped
1 tbs. fresh oregano, finely chopped
6 garlic cloves, grated
1/2 tsp. salt
1/4 tsp. pepper
A pinch crushed red pepper flakes
1 lbs. lean ground beef (90% lean)
1/2 lbs. ground pork
1/2 lbs. ground veal
16 Mozzarella cheese balls, drained and patted dry
Hot cooked pasta
Marinara or spaghetti sauce, warmed
Directions:
In a large bowl, combine eggs and Worcestershire sauce.
Add the onions, bread crumbs, Parmesan cheese, parsley, basil, oregano, garlic, salt, pepper and red pepper flakes.
Crumble the beef, pork and veal over mixture; mix well.
Shape 16 portions around a mozzarella ball or 32 portions around a 1/2 mozzarella ball.
Place meatballs on a foil-lined cookie sheet or rack in a shallow baking pan.
Bake at 400° for 25-30 minutes for large meatballs or 15-20 minutes for smaller ones (  a thermometer reads 160° when they are cooked through).
Drain on paper towels and serve with hot pasta and sauce.