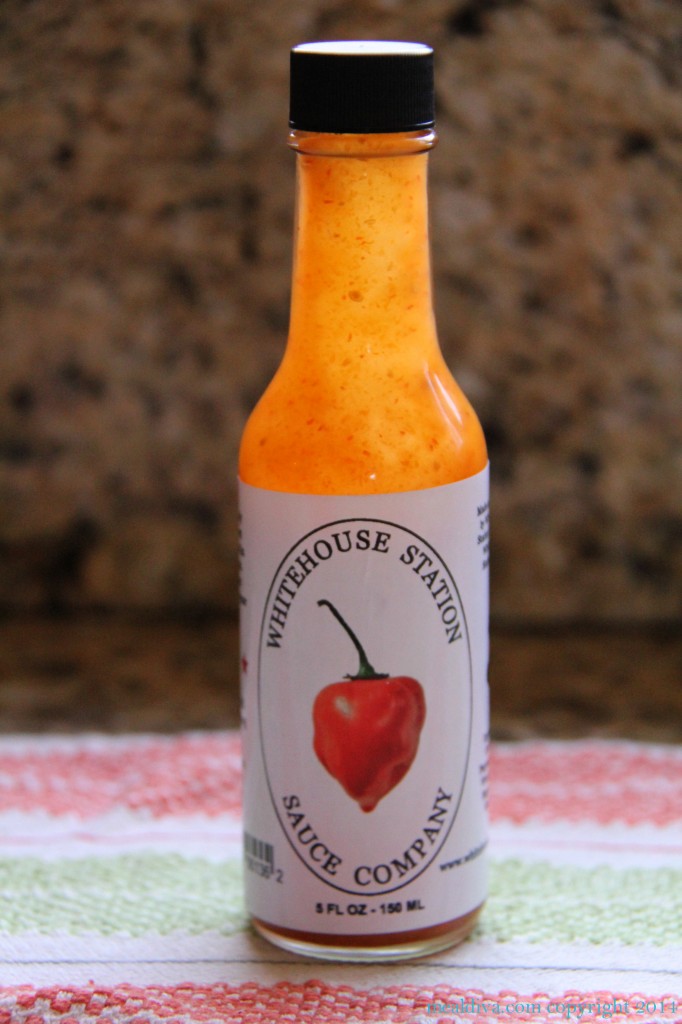 Whitehouse Station Sauce Company's hot sauce is the epitome of New Jersey:  simple, straight up, right to the point and wonderful. It is made right in my own back yard and I am in love.
As a self declared locavore and hot sauce lover, I was excited when Whitehouse Station Sauce Company asked me to check out their locally made product. This blossoming family business started when Jonathan Kasper Sr. and his wife Sandra started making hot sauce at home with the intent of alleviating heartburn. Their sauce not only stopped heartburn in it's tracks, it opened the gates to a family business when their son, Jonathan Kasper, a chef at The Ryland Inn and a culinary graduate of Johnson and Whales University, started making sauce with his parents. After perfecting the recipe, Jonathan spearheaded the production of this fantastic gourmet sauce and brought it to market. Orange habanero peppers are the star ingredient and "on first bite, the sauce is sweet then spicy" says Jonathan Sr. and he is spot on: it starts off sweet but has a fast creeping heat with a real after burn. I enjoyed the sauce right away, happily embracing it's spiciness and immediately added it to my chicken fajitas. Over the next week, I tried it on everything: it makes a spicy addition to sauces, cocktails and chicken wings. A little goes a long way and with only 7 ingredients, this hot sauce is a locally made treat.
Whitehouse Station Sauce Company makes their sauce in a local commercial kitchen and you can purchase it from Bishops Supermarket, Suzie's Hot Shoppe, and Schafer Farms. In addition, they will be participating in the NYC Hot Sauce Festival or you can hop online and check them out at www.whitehousesauce.com
Wondering what you can make with hot sauce? Check out MealDiva's Ultimate Whitehouse Station Hot Sauce Company Recipe: Spicy Eggs in Purgatory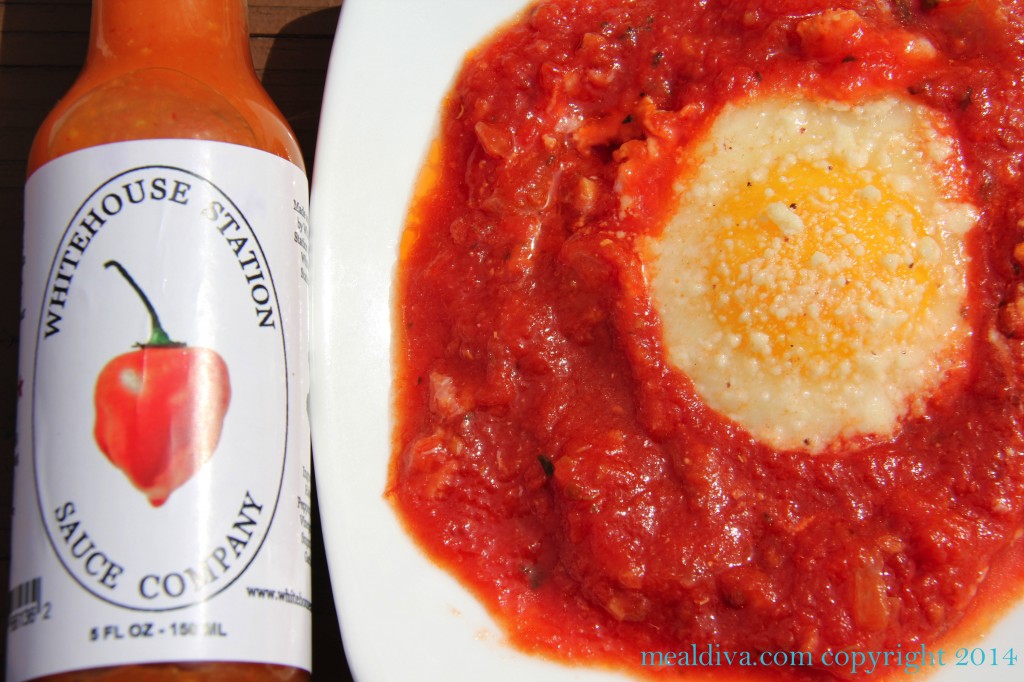 Whitehouse Station Sauce Company provided me with a bottle of sauce to try. I was not compensated for this post and my opinions are never for sale.