I think we all remember when Super Storm Sandy wreaked havoc on the East Coast, devastating many parts of the New Jersey shore. On my recent trip to Point Pleasant Beach, remnants of the storm could still be seen as rebuilding efforts continue. I honestly don't know if the New Jersey shore will ever fully recover. In an effort to contribute financial aid to shore residents, a New Jersey mother and daughter team, Cheryl Larkin and Kate Kurelja, have created a fundraising cookbook called Savoring the Shore who's proceeds go directly to those affected by Sandy. Larkin and Kurelja were lucky enough to have a shore house that was not terribly damaged by Sandy but many of their neighbors were not as lucky. In an effort to help their shore neighbors, they launched a food blog called Savoring the Shore and started reaching out to celebrity chefs, bloggers, restaurant owners and home cooks alike to donate recipes in an effort to help shore residents and business owners who are still dealing with the storms after math. Savoring the Shore's cookbook was launched in 2013 with all proceeds going directly to Sandy relief. I really am in love with this cookbook and all the wonderful money that it has raised and, with your support, will continue to raise! If you would like to read more about the cookbook ( or purchase one for yourself), I've posted an article on JerseyBites or you can visit Savoring the Shore directly. I have to tell you that this NJ made cookbook ROCKS! I've been slowly working my way through the recipes and last night I made Sarah Caldwell's Chicken Quesadillas with a side of Tony Kennette's Tony's Mango Guac. If your family doesn't go crazy over these quesadillas, I'll fall over dead: the addition of cajun seasoning is brilliant and I served ours with a little BBQ sauce as well! Enjoy!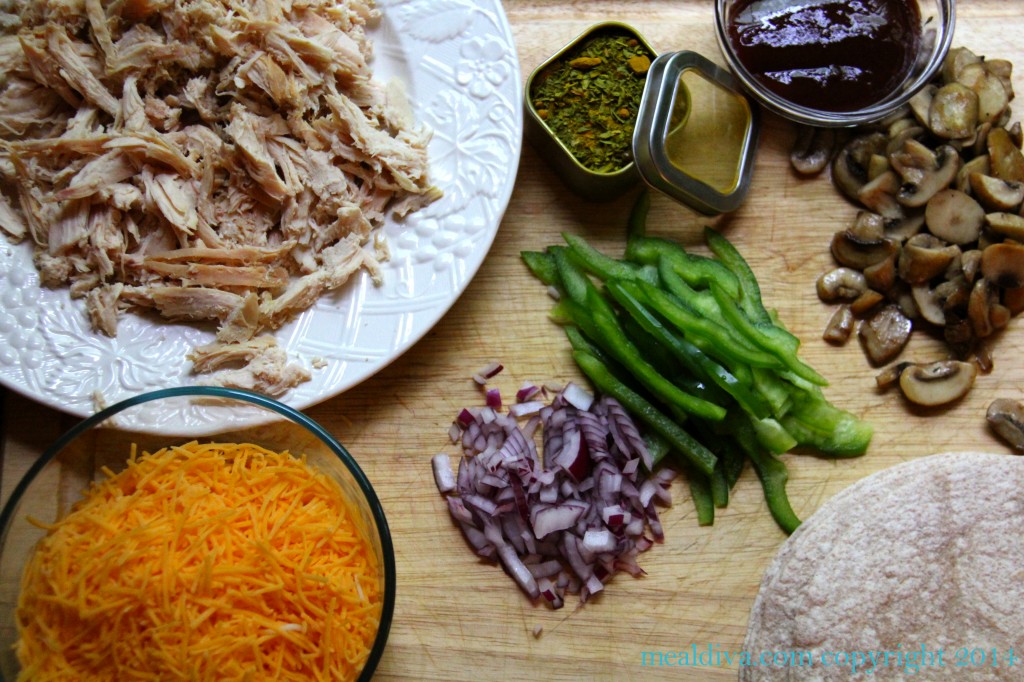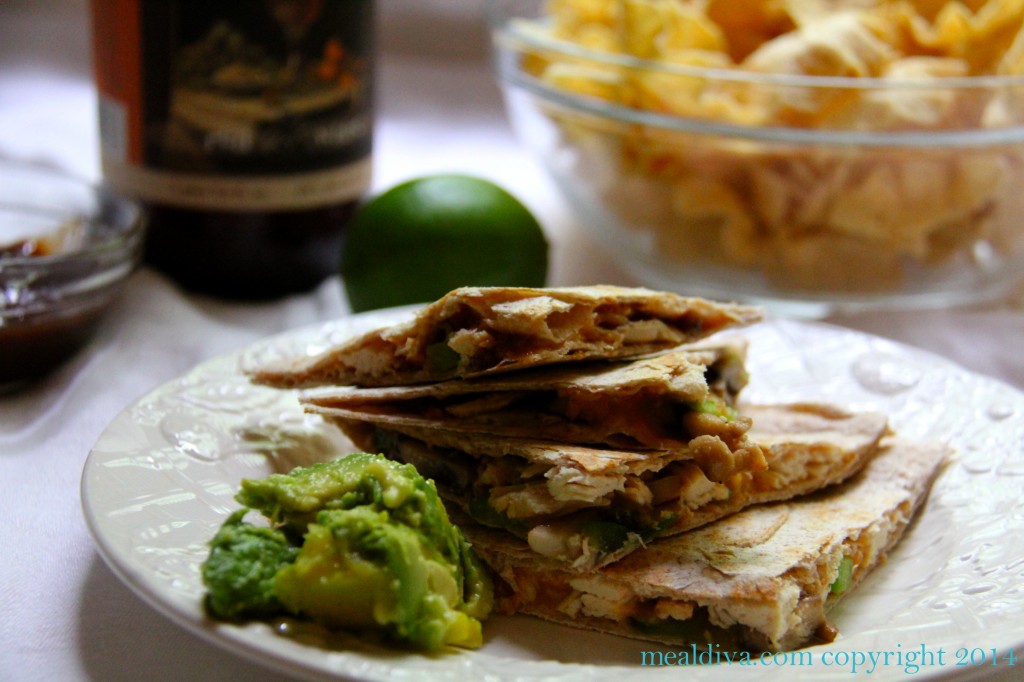 Chicken Quesadilla's Ingredients:
8 small flour tortillas
1 rotisserie chicken, shredded
1 onion, thinly sliced
1 green pepper, thinly sliced
1 cup sliced mushrooms
2 cups shredded cheddar cheese
2 tbs. cajun seasoning
Olive oil
Directions:
Heat olive oil in a large frying pan and cook onions, peppers and mushrooms for 5 minutes then set it aside.
Thinly coat another frying pan with olive oil and place on medium-high heat.
Place 1 tortilla in the pan and sprinkle with cajun seasoning.
Layer cheese, vegetables, chicken, cheese and cajun seasoning (in that order) followed by a flour tortilla on top.
Cook for 3 minutes until the first layer of cheese is melted.
Flip and cook for 3 more minutes until all of the cheese is melted.
Remove from the heat and keep warm until ready to serve.
To serve, cut each quesadilla into pieces and serve with your favorite dip like sour cream, guacamole, and salsa.
Larkin and Kurelja gave me a copy of their fantastic cookbook and I have been enjoying the recipes and stories within: it is a heartfelt book and I highly recommend you help rebuild the shore and pick up one for yourself! Oh, and when you do, be sure to turn to page 18 and immediately make Tony's Mango Guac! It's simply amazing!