This Easy Rice and Beans Wrap recipe is so deliciously healthy and easy to make that I guarantee you will be blown away.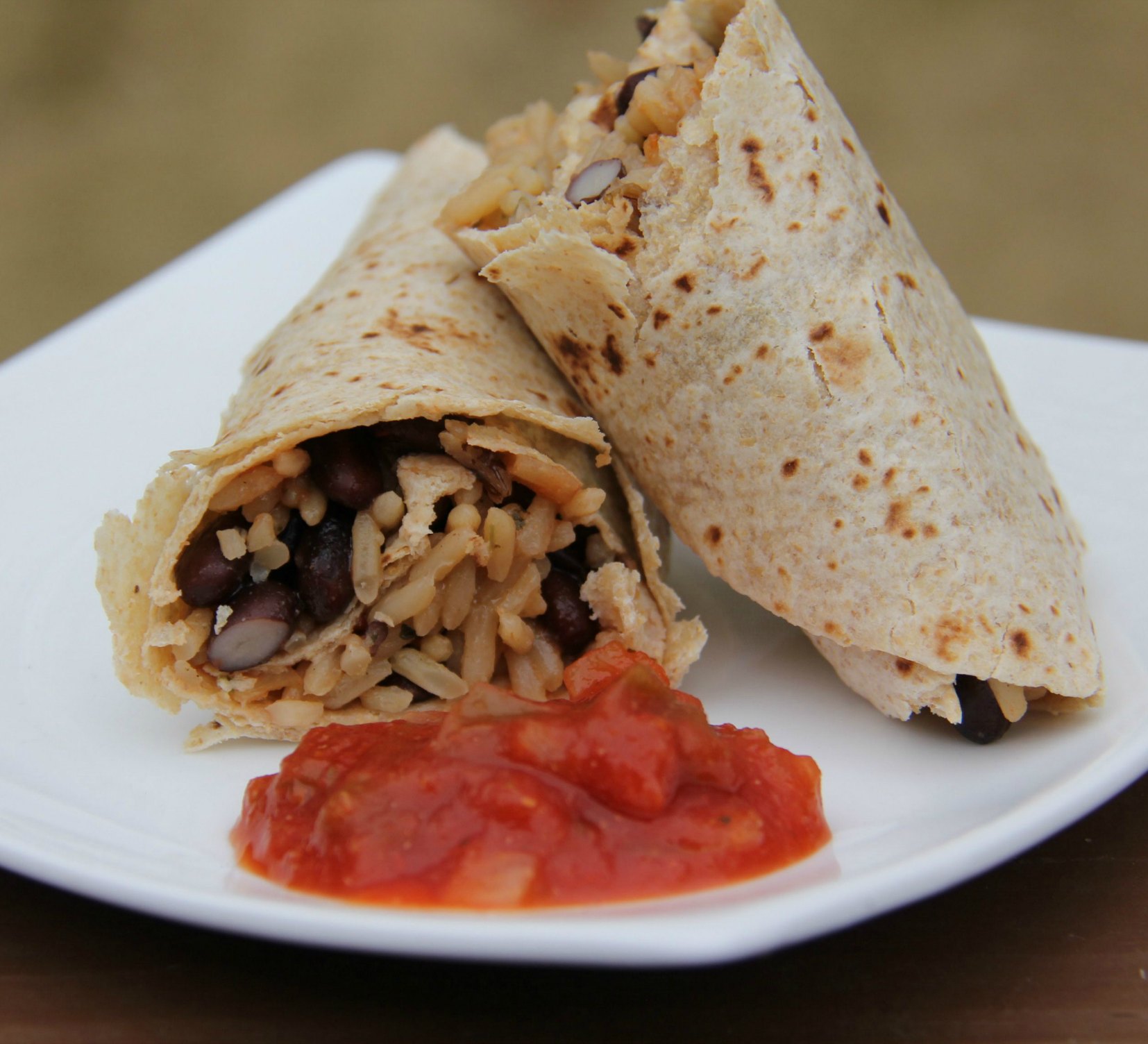 I blog about beans and rice recipes all of the time because they are  a globe-spanning combination that's a staple in many cultures: they're also a yummy, high protein food that prevents heart disease, cancer, diabetes and is low in calories so it keeps your weight in check. Plus they're a frugal option to support not just your health but your budget too!
Is there anything better?
…