This savory Smashed Celeriac recipe is so simple to prepare and can be used as a substitute for mashed potatoes. And it's good. Really good!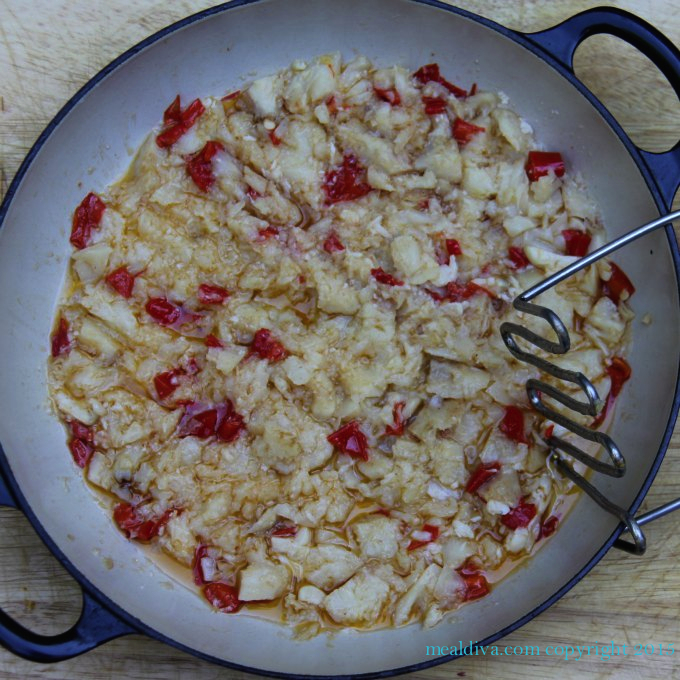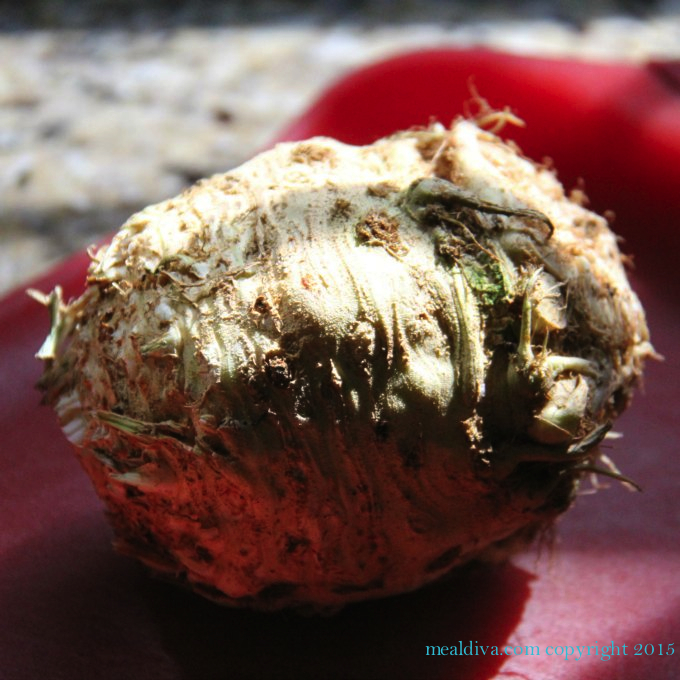 Three weeks ago I was introduced to the delight of Celeriac root by my CSA at Uncle Bill's Farm. I love being a member of a CSA because it's enourages me to try new vegetables and broaden my in-season vegetable eating horizon. I'm thankful that I'm always enlightened and never disappointed when we eat what is in season. Even my kids dig this Smashed Celeriac dish.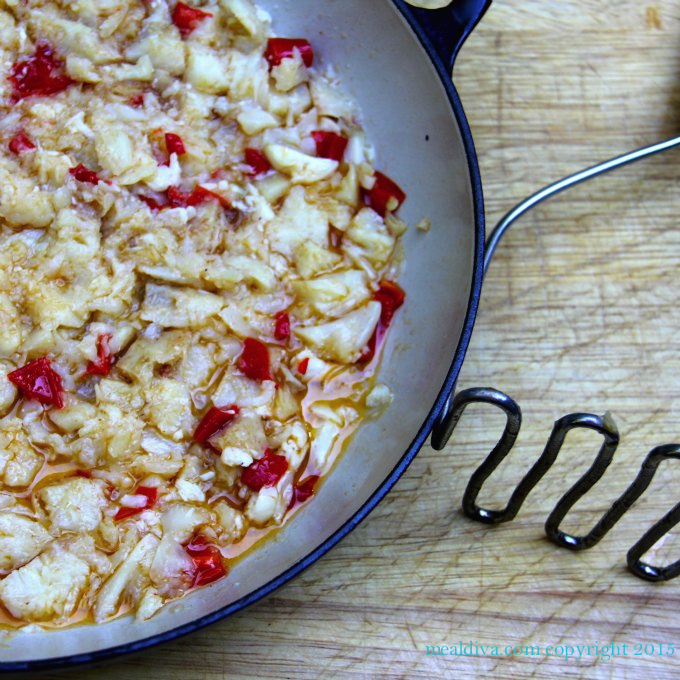 As my daughter Peanut told me to tell all of you skeptics out there that, "if you're a fan of Cauliflower Puree, then you will definitely LOVE this Smashed Celeriac recipe". If my 9 year old loves it, there is a chance that you will as well. It's also the perfect side dish for all of your fall favorites like Crockpot Short Ribs, Pot Roast and Beef Brisket!
Ultra Amazing Smashed Celeriac
Ingredients:
5 tbs. olive oil
4 garlic cloves, diced
2 red chilies, deseeded and chopped
Few thyme sprigs
1 large celeriac, peeled and cut into 1cm cubes
A splash of water of white wine
Directions:
Heat the oil in a shallow pan and cook the garlic for 1 minute until fragrant.
Add the chilli, thyme and celeriac.
Toss everything to coat in the oil, then season with salt.
Turn the heat down to a minimum, cover the pan and cook everything really gently for 40 minutes or until soft enough to mash.
Stir occasionally and add a splash of white wine or water if it starts to stick
When cooked, mash the celeriac lightly with a wooden spoon (or potato masher) and serve.