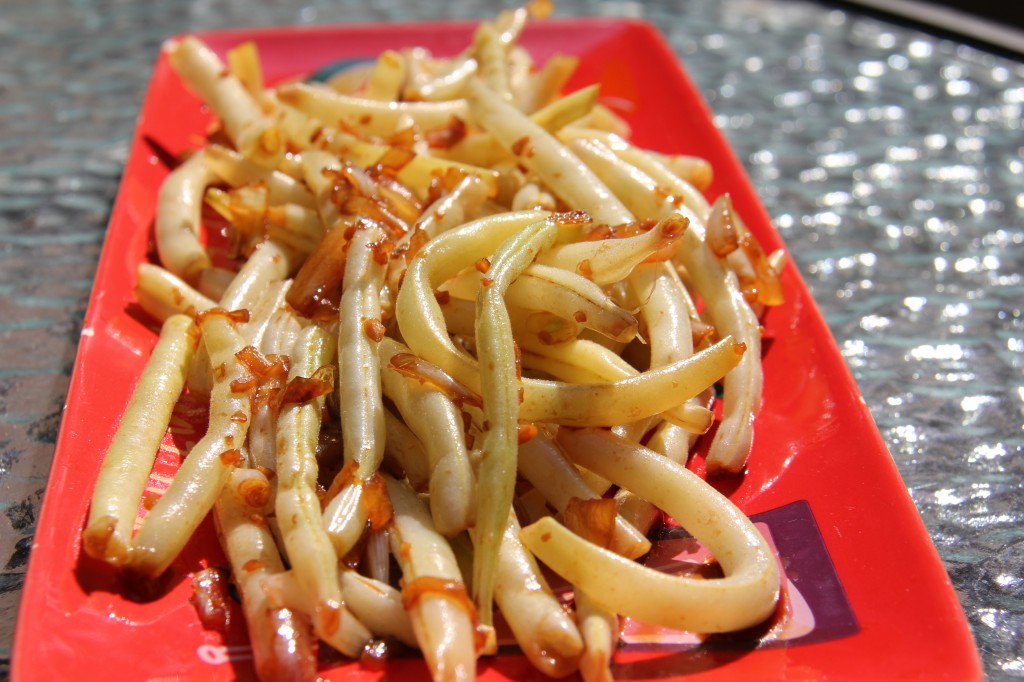 Ah, the simple string bean. It's such a versatile vegetable. From hot and cold salads to potatoes, they add great color and flavor to so many different dishes . They are even tasty eaten alone! Not to mention how figure friendly they are at only 44 calories per cup! They come in green or white and are at their best and least expensive in New Jersey right now. I highly recommend that you pick some up!
So how do you cook them? I have so many get recipes that I could probably blog about them for days…
While steaming your beans is recommended for maximum flavor and nutrition, sautéing them is also an option, and a tasty one at that. This week's CSA's string beans were white. Once my children realized that they were virtually the same as green beans, they devoured the plate. So give this recipe a try. To make it a Mealdiva approved dinner; enjoy the string beans with a nice juicy steak. I love cooking in the summer!
String Beans with Garlic and Soy Sauce
Ingredients:
1 tbs. olive oil
1 garlic clove, finely diced
1 1/2 tbs. soy sauce
1 lbs. string beans, green or white, cleaned and trimmed
Directions:
In a medium skillet, heat olive oil on medium-high heat.
Add garlic and cook for 1 minute, careful it doesn't burn.
Add string beans and soy sauce.
Sauté for 5 minutes. They should turn bright in color and still be crunchy.
Serve warm or cold and enjoy!