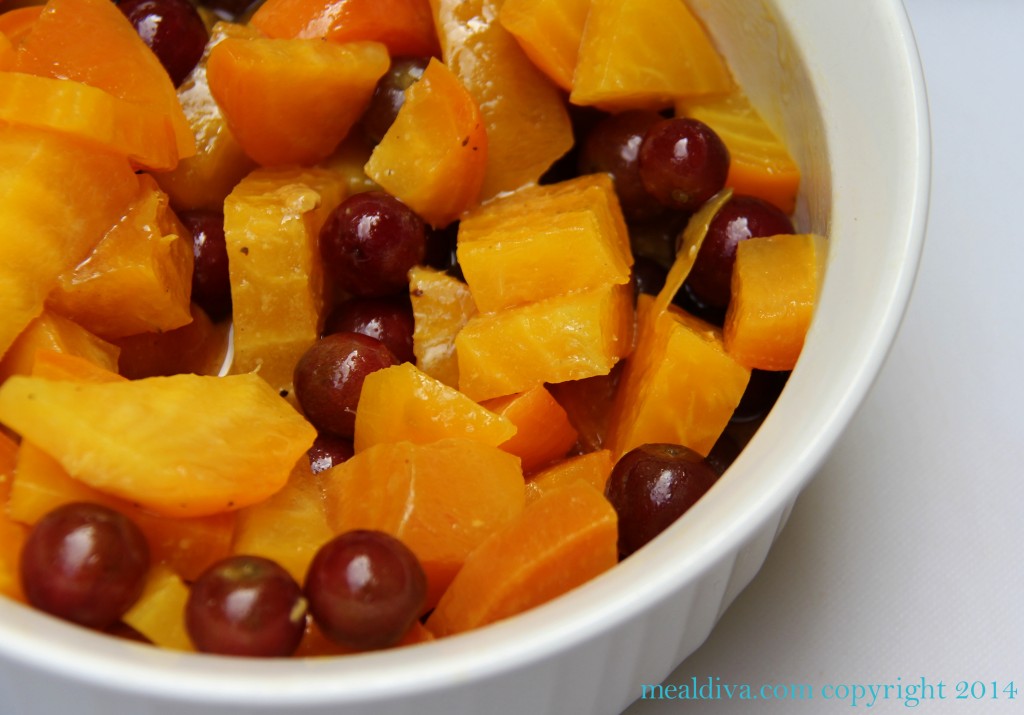 Golden, sweet and delicious beets are in season: I am in heaven. This recipe is my all-time favorite way to enjoy beets – it's simple to make, bursting with flavor and accompanies almost any kind of meal.
Did I mention that this is so scrumptious that you will lick your bowl clean? Because you will.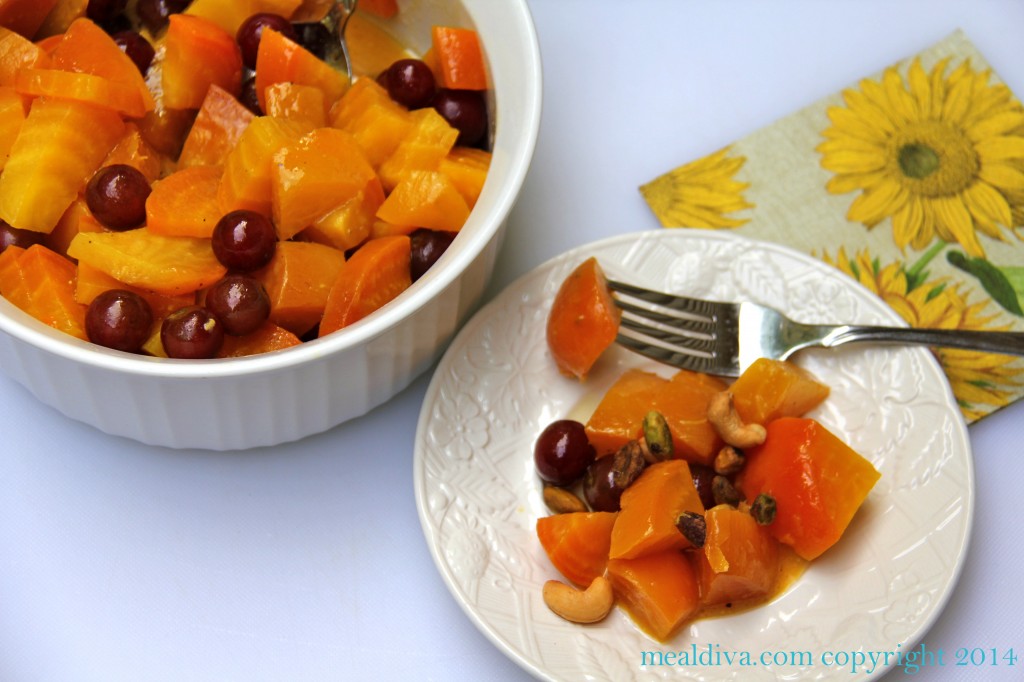 To make this a MealDiva Approved meal, serve it with Chicken, Lamb Chops or Beef.
Sweet & Salty Beet Salad
Ingredients:
8 golden beets, scrubbed and trimmed
1 cup red grapes
½ cup mixed roasted nuts with salt (I used pistachio's, cashews and almonds)
2 tbs. apple cider vinegar
1 tbs. maple syrup
2 tbs. Dijon mustard
¼ cup olive oil
Sea salt and pepper to taste
Directions:
Roast beets by preheating your oven to 424 degrees.
Wrap each beet in a piece of aluminum foil and place the packets on a large baking sheet and baking for 1 ½-2 hours until fork tender.
Let the beets cool for ½ hour or until you can touch them.
Peel the skin off of the beets and slice into large chunks and place in the refrigerator to completely cool.
Meanwhile, make the vinaigrette by whisking together vinegar, maple syrup and Dijon mustard.
Slowly add in the olive oil, whisking continuously until well combined.
Season with salt and pepper.
Add the grapes to the beets and lightly drizzle in the dressing then toss to combine.
This can be made up to 2 hours in advance. Add the nuts right before serving.