Most kids eat chicken nuggets, right? They crave fats and carbs and will devour pizza, fries and anything else that's fried, right? What's a vegetable? Whole food means eating an entire pizza, right? Interestingly enough, this is actually not the case. I made this kale salad for a slew of 3rd graders and it was devoured in minutes. Yes, devoured. In fact, I was chastised for not making more….
Fries are out and kale is in.
Also, have you tasted this seasons local strawberries yet? OMG. They are like candy.
So kale and strawberries = kid food.
Trust me.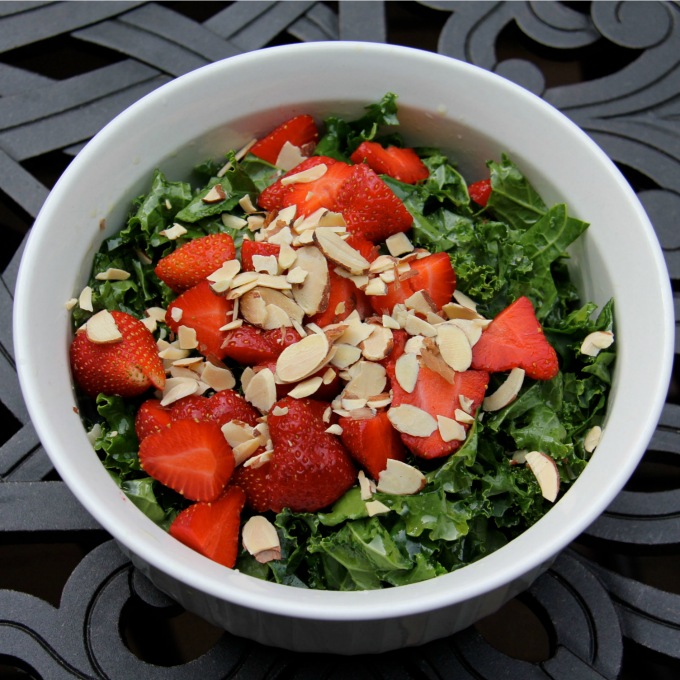 This raw kale makes a substantial and satisfying summer salad. If you can buy your kale locally, it will be a little sweeter and you will love this salad even more. Guaranteed.
While we are talking kale, let me fill you in on the three types that are most common: Curly, Dinosaur and Red Russian –  story book sounding characters who were given names to match their looks. Red Russian has a red spine, Dinosaur has nubly pre-historic bumps and Curly is, well, curly.   The flavor and texture vary but in general I would say that if your new to the world of kale, start with Red Russian because it's often milder and the leaves are thinner. Dinosaur (also called Lacinato) is lovely when sliced thinly, even raw or in pesto, but Curly (the "toughest" of the three) is better cooked ( or softened with lemon juice – see below) and the one I use to make kale chips.
Local food = better taste. Please trust me. 
Now lets start cooking: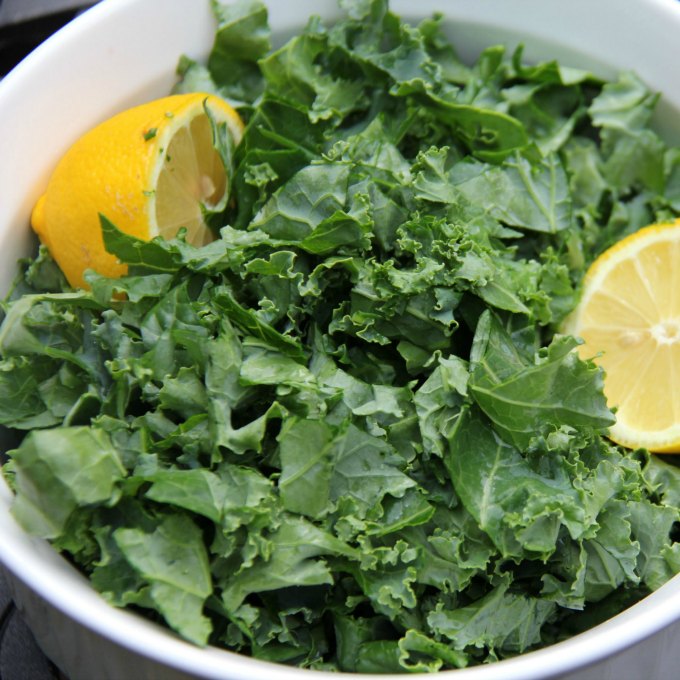 I almost always use lemon juice while cooking with raw kale because it softens the kale, making it perfect for salad.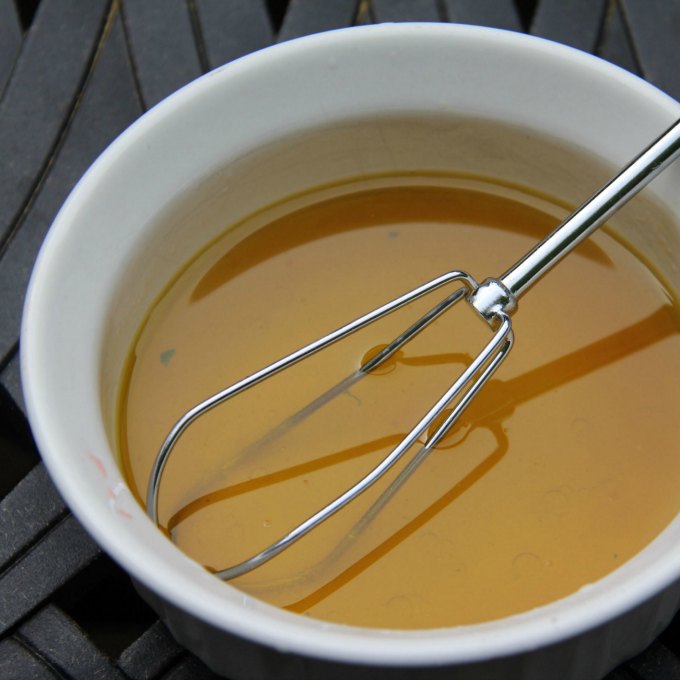 While the lemon softens the kale up, make the dressing…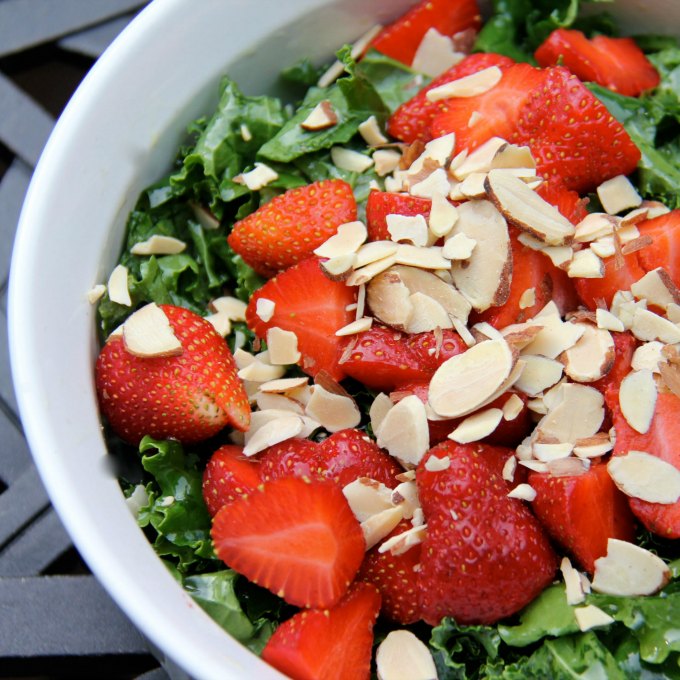 Toss the kale with the dressing then add the strawberries and almonds. Toss one last time and dig in! Enjoy!
Summer Kale Salad with Strawberries
Ingredients:
1 medium bunch of Tuscan kale or regular curly kale, center ribs and stems removed, leaves thinly sliced crossswise
½ lb. strawberries, hulled and sliced in half
¼ cup sliced almonds
For the dressing:
3 tablespoons olive oil
1 lemon, juiced
1 tbs. Dijon mustard
 1½ teaspoons honey
Sea salt and freshly ground pepper, to taste
Directions:
In a large serving bowl, add the kale and the juice from 1/2 the lemon.
Massage the kale until it starts to soften and wilt, about 2 minutes.
In a small bowl, whisk together remaining lemon juice with the mustard and honey.
Stream in the olive oil while whisking until a dressing forms. Add salt and pepper to taste.
Pour the dressing over the kale, tossing to combine then add the strawberries and almonds.
Toss everything together and enjoy!