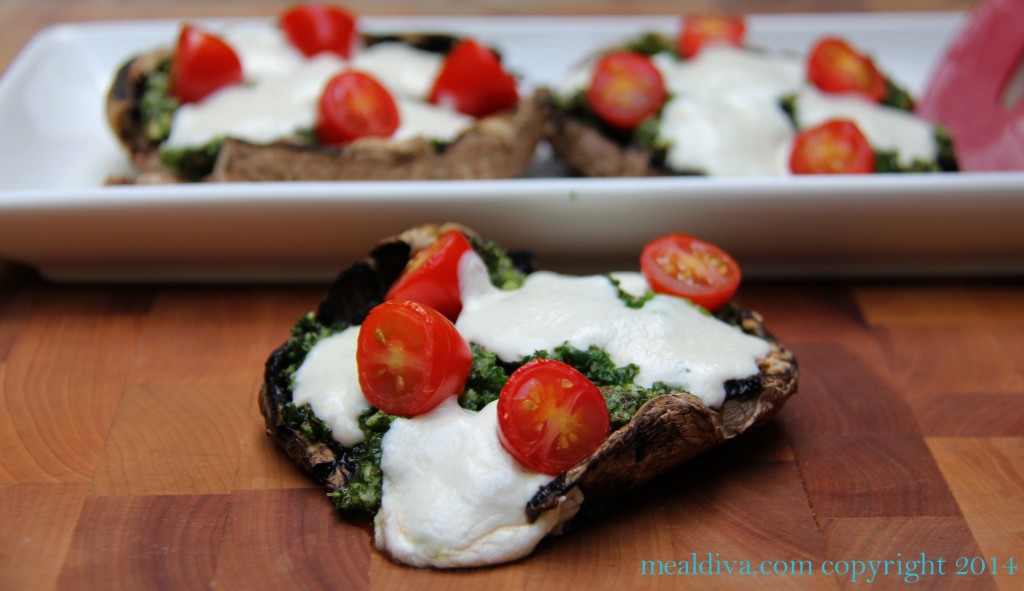 This month, #SundaySupper has teamed up with American Family Insurance to celebrate healthy and fit lifestyles.
#WeekdaySupper is also joining in the celebration and I think this Stuffed Portobello Pizza recipe is a perfect fit! Not only is it delicious but it can be pulled together in under 25 minutes!
Oh boy is it good.
One of the reasons we have busy weeknights in my house is because my oldest daughter plays soccer and lacrosse. Several nights a week, I lug all 3 of my kids out to every practice or game, bringing with me an extra soccer ball, lacrosse stick or something that will keep the bystanders occupied and physical. I have banned all handheld devices from practice. It's important to make sure that we all get in some physical activity and I don't think there's any better way then doing it with my kids! After practice and playtime, we are always starving so we head home and I quickly throw a dinner like this one together! Sometimes I make a crudités platter, garlic bread or a simple side salad to complete the meal. These pizzas also taste delicious served for lunch the following day so you might want to double the recipe! Enjoy!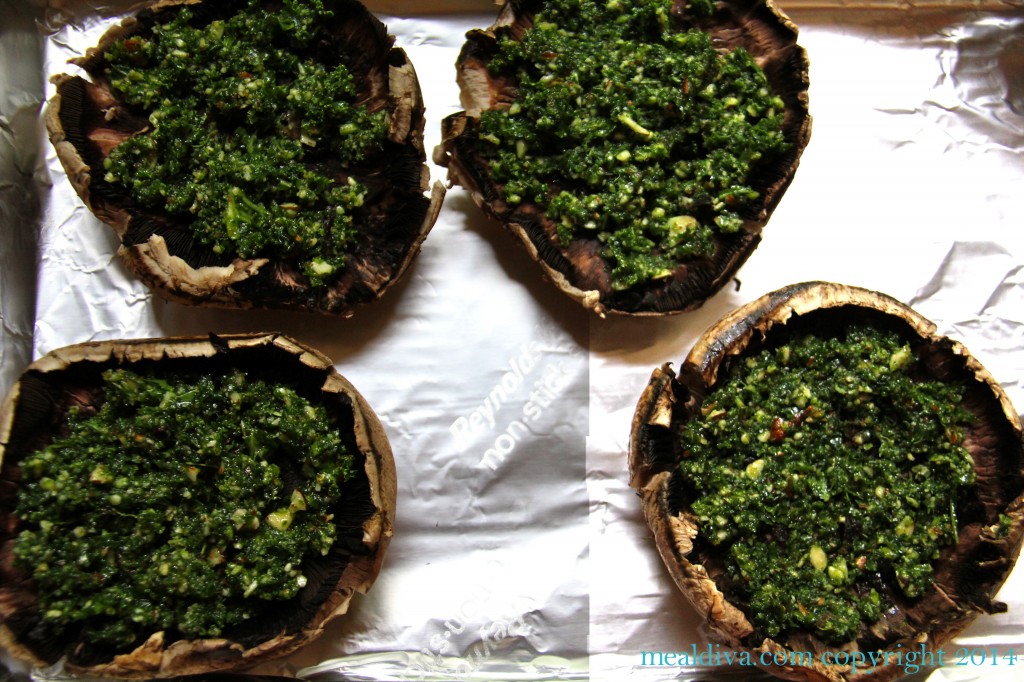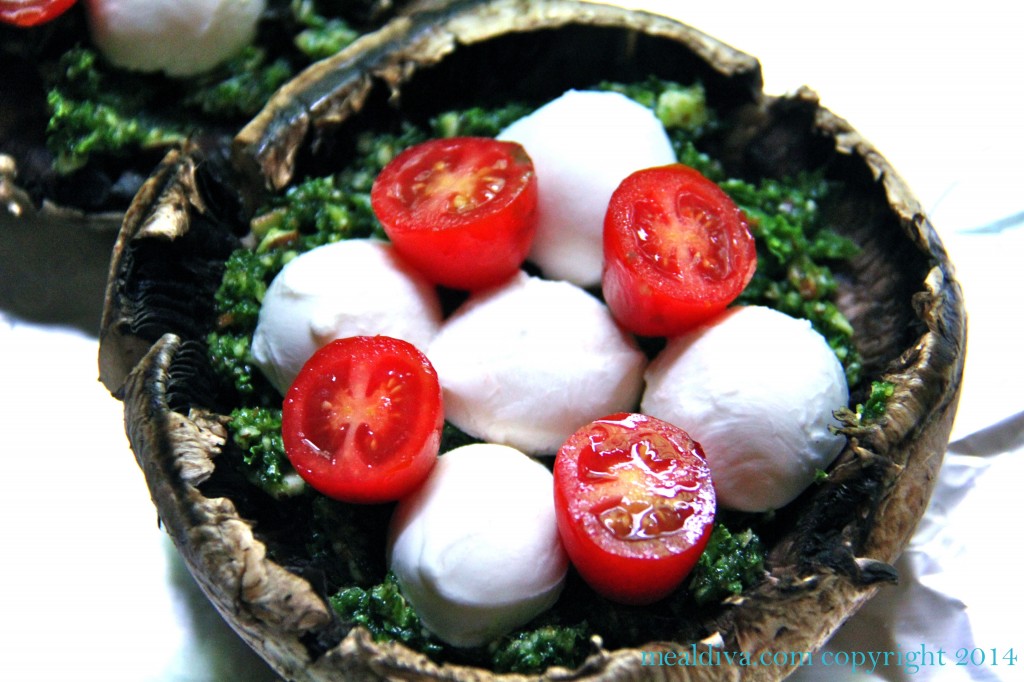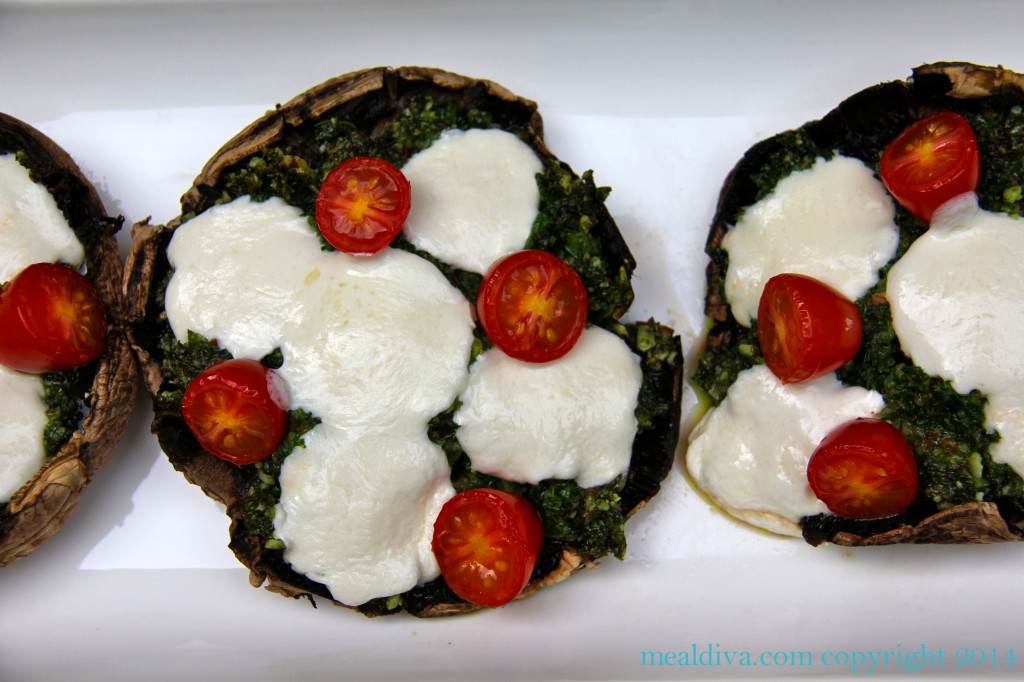 Stuffed Portobello Pizza
Ingredients:
4 Portobello mushroom caps, stems removed and gills scraped out
½ cup kale pesto or other pesto sauce
6 oz fresh mozzarella balls, drained and halved
12 cherry tomatoes, halved
Directions:
Preheat oven to 425
Spread 2 tsp. of pesto into the hollowed out mushroom cap.
Top with tomato slices and mozzarella cheese, making sure you cover the surface area of the mushroom.
Place pizzas on a baking sheet and bake for 10 minutes until the cheese has melted and mushrooms are cooked.
American Family Insurance believes in the power of dreams and they are fully committed to helping you discover yours. Follow the Family Healthy Fit Lifestyle #ChooseDreams Pinterest board for more great recipes to help you stay fit and healthy.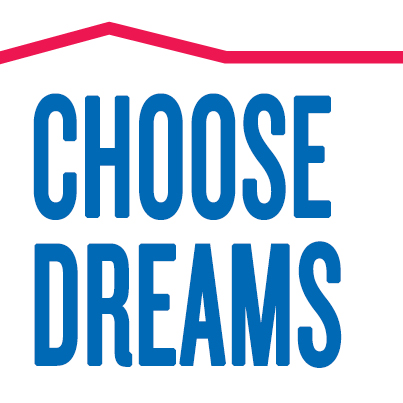 This post is sponsored by American Family Insurance. All opinions are my own.
I am thrilled to be part of the #SundaySupper partnership with American Family Insurance and sharing this Stuffed Portobello recipe with you today! For even more inspiration, follow the Family Favorite Recipes Pinterest board. They can also be followed on Linkedin, Youtube, Google +, Twitter, Facebook and of course on their website! Also be sure to check out my fellow #WeekDaySupper blogger's healthy recipes below!
Monday – Stuffed Portobello Pizzas with Pesto by MealDiva
Tuesday – Shrimp Avocado Caesar Salad by The Girl In The Little Red Kitchen
Wednesday – Quicki-Mexi Scrambled Egg Wraps by The Foodie Army Wife
Thursday – Thai Shrimp Curry by Magnolia Days
Friday – Spaghetti Squash with Spicy Lentil Sauce by Momma's Meals