I think I might have just found the cure for red noses and cold cheeks this winter (and it's not going away to some place warm until the winter is over): Its scalloped potatoes –or at least this is what I enjoy to help chase away the winter chill. Potatoes are one my favorite things and during the winter, when it's cooked with cheesy goodness…nothing could be better!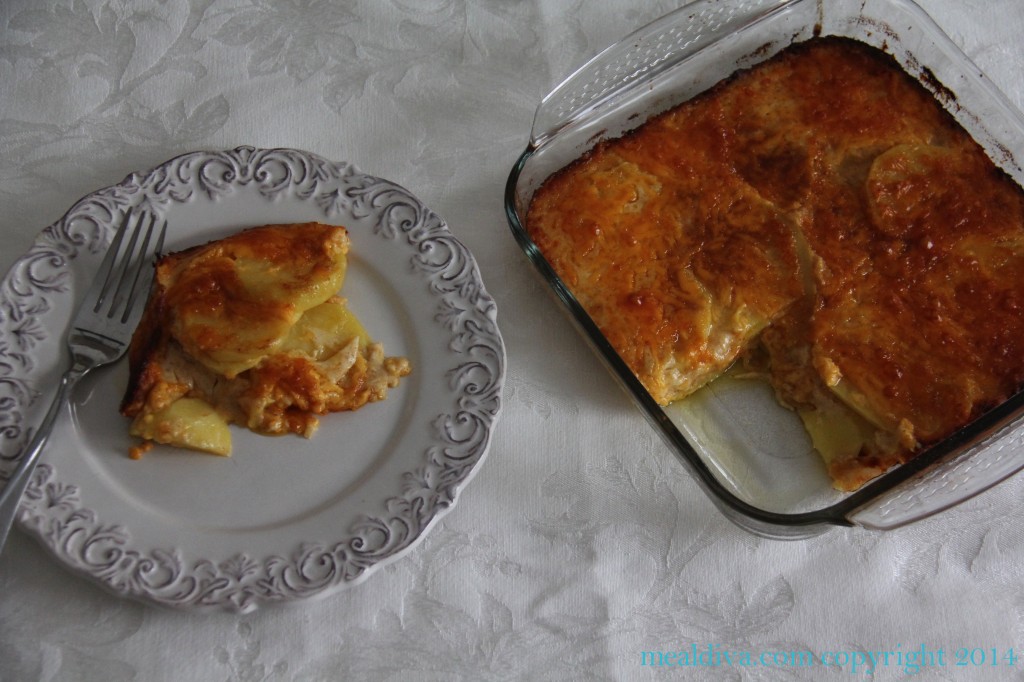 The key to a tasty scalloped potato dish is to slice the potatoes as thin as possible. A mandolin works well but I was to lazy to pull mine out…
Once the potatoes are sliced, arrange the first layer in your dish.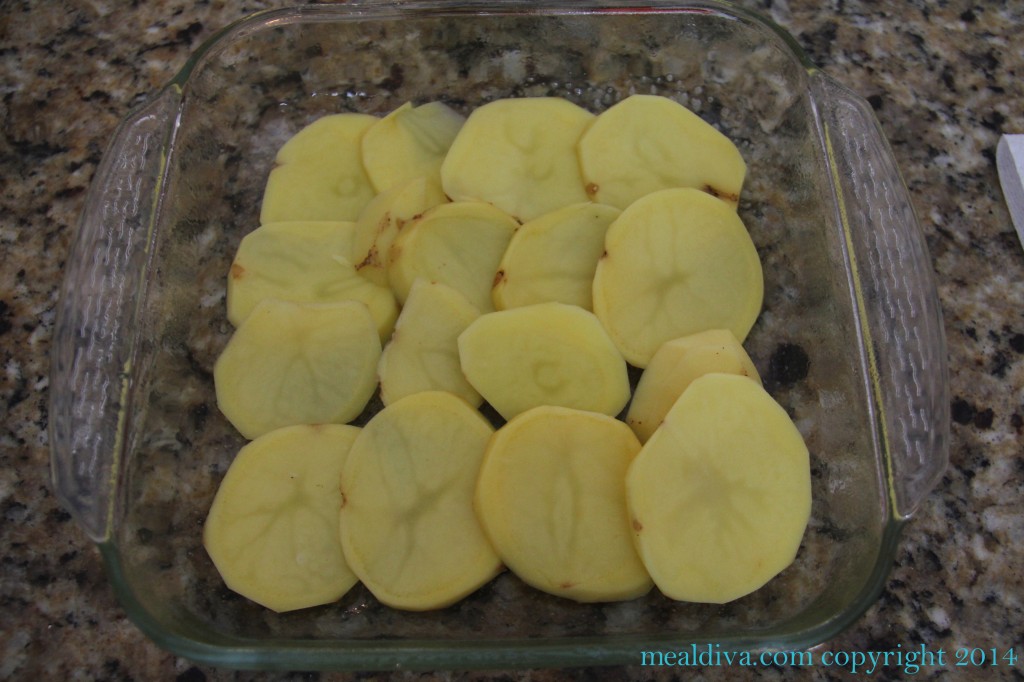 Next, melt the butter and add the flour to make a paste. Slowly whisk in the milk, making sure there are no dry, lumpy flour bits.  Keep whisking until it starts to bubble and thicken up. This butter, flour, milk combination is the basis for many different sauces … now I'm thinking about adding parmesan and making an alfredo sauce…yum…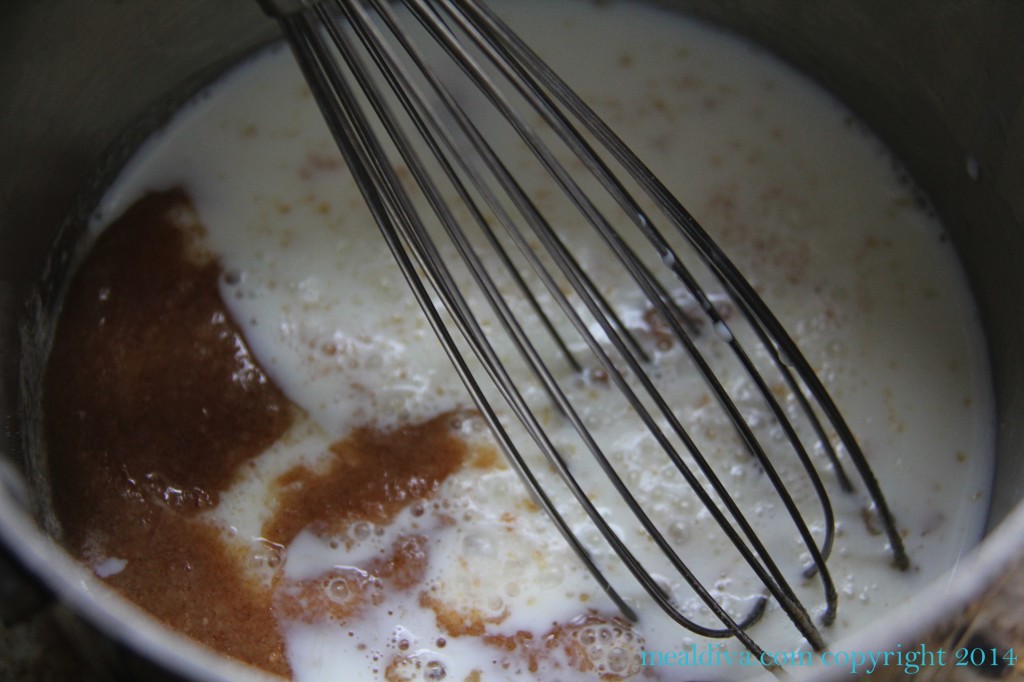 In goes the cheese…a small handful at a time… keep whisking until the cheese is melted and the sauce is smooth.
Pour 1/2 the cheese sauce over the first layer of potatoes (turns out my cheese wasn't perfectly melted… oh well…no worries… it still turned out yummy) repeat the process with another layer of potatoes.
To finish, top with a generous amount of cheese and a sprinkle of cayenne pepper – cayenne makes this dish pop – the subtle heat—it's amazing.
Bake at 350 for an hour.
Please don't die from anticipation….this is sooooo good…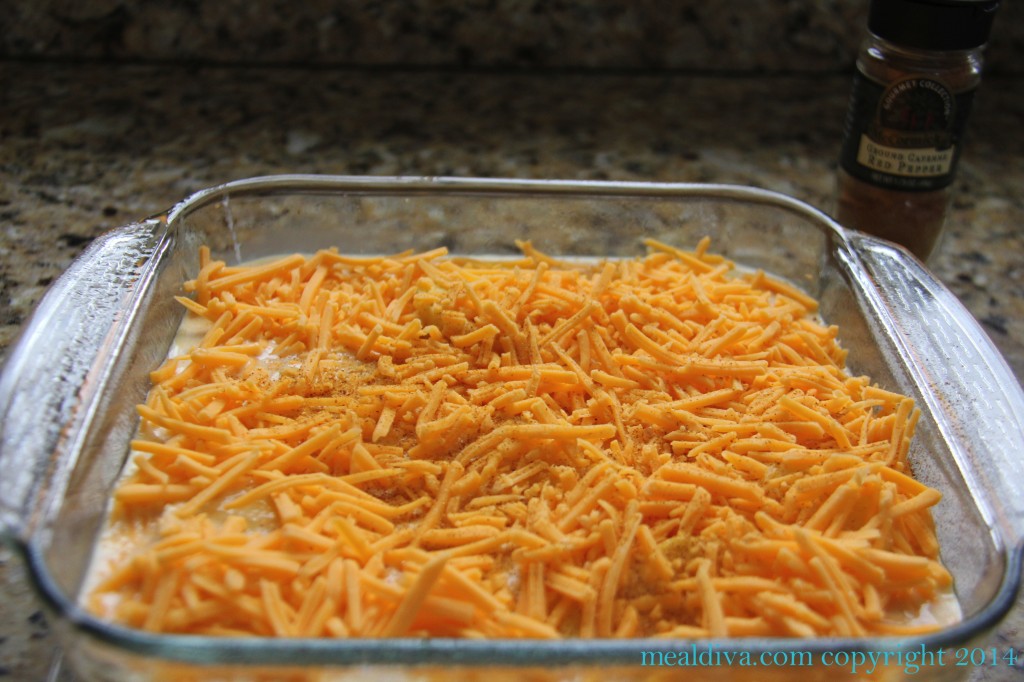 Hot cheesy potato lusciousness… it tastes like home no matter where you're from.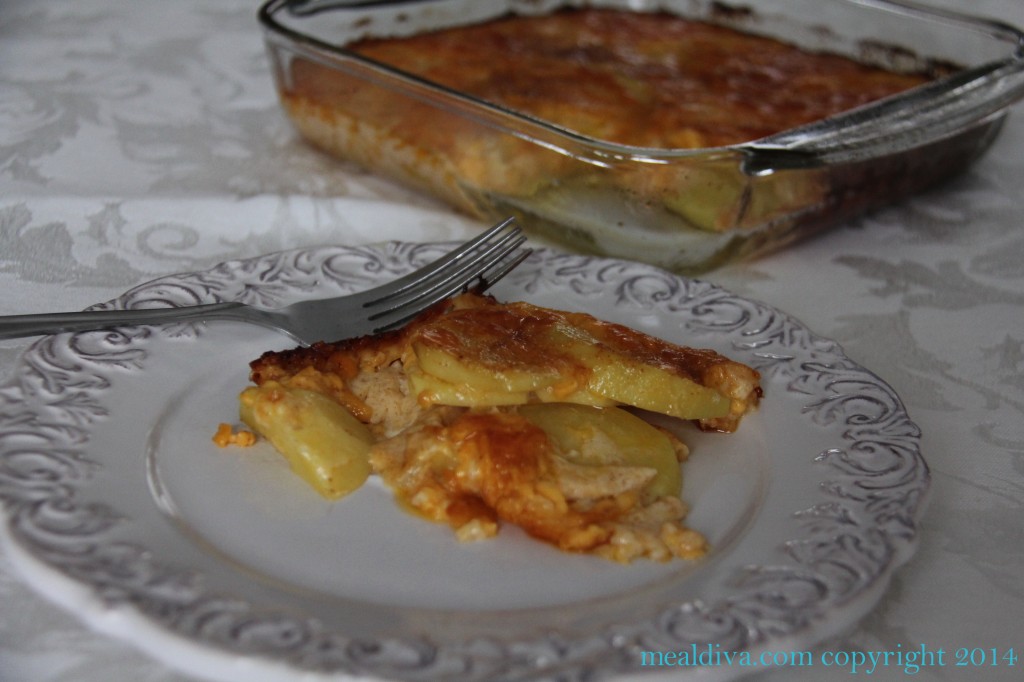 My Favorite Scalloped Potatoes
Ingredients:
4 potatoes, scrubbed and thinly sliced into circles
3 tbs.butter
3 tbs. flour
1 1/2 cups milk
A pinch of salt
2 cups cheddar cheese, grated
1 dash cayenne pepper
Directions:
Preheat oven to 350°F.
In a small saucepan, melt butter then whisk in flour.
Turn the heat down and add milk, constantly stirring with a whisk until smooth
Season with a pinch salt
Cook sauce on low until smooth and boiling, stirring occasionally with a whisk.
Reduce heat and stir in cheese, one handful at a time until blended.
Place a half of the sliced potatoes in a lightly greased one- quart casserole dish.
Pour half of cheese sauce over potatoes.
Repeat with second layer of potatoes and cheese sauce.
Sprinkle the remaining cheese on top.
Top with a dash of cayenne on top.
Bake uncovered for about 1 hour
This recipe is derived from Southern Food