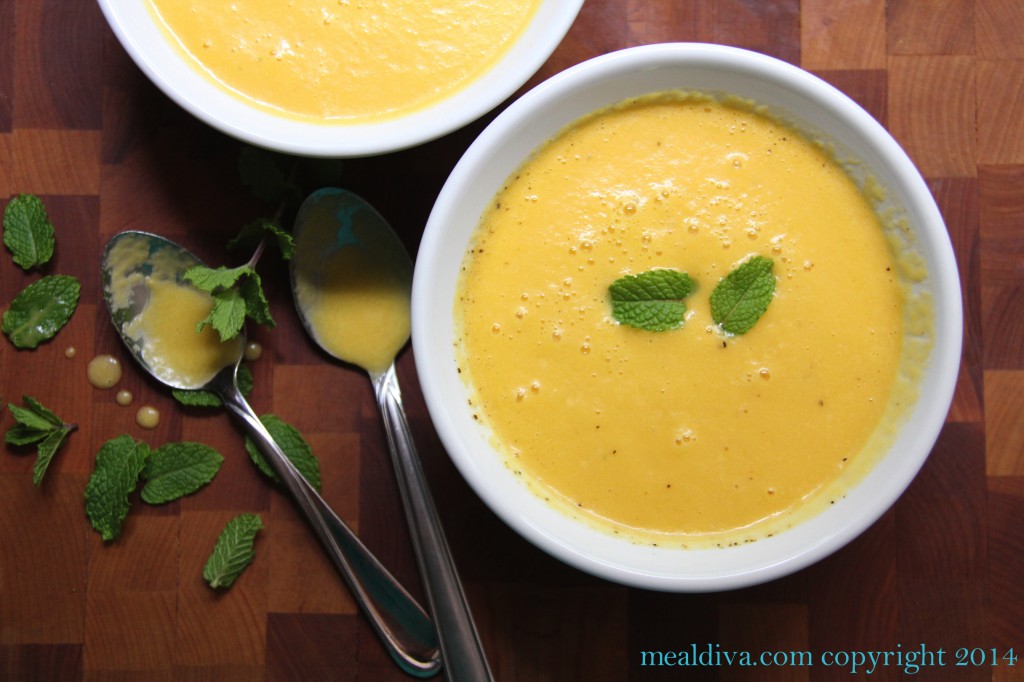 Time to talk gazpacho (again). Earlier this month I blogged about watermelon gazpacho and today I'm talking about a Bon Appetite Magazine inspired cold cantaloupe soup. Mmmmmm…. My son and I really can't get enough.
Full of sweet cantaloupe, garden fresh cucumber, red onion and olive oil, this gazpacho is a unique, flavorful soup that's equal parts luxurious and refreshing. Good stuff.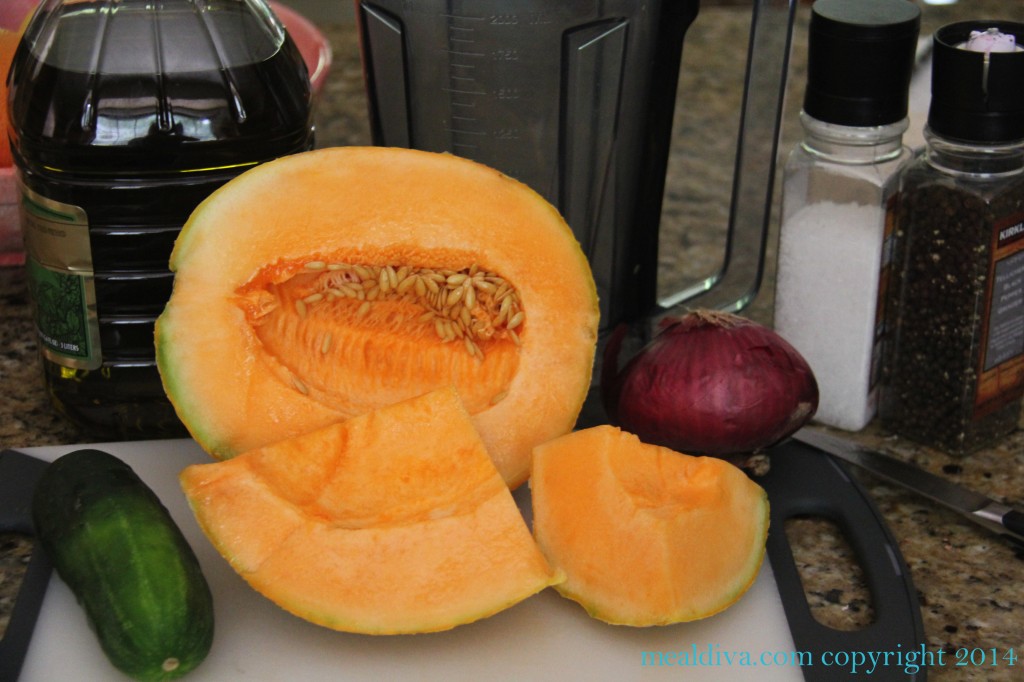 I blend my gazpacho until it's smooth but some people prefer to leave it a little chunky or even reserve a few pieces of melon for serving. Smooth or chunky it's just as good.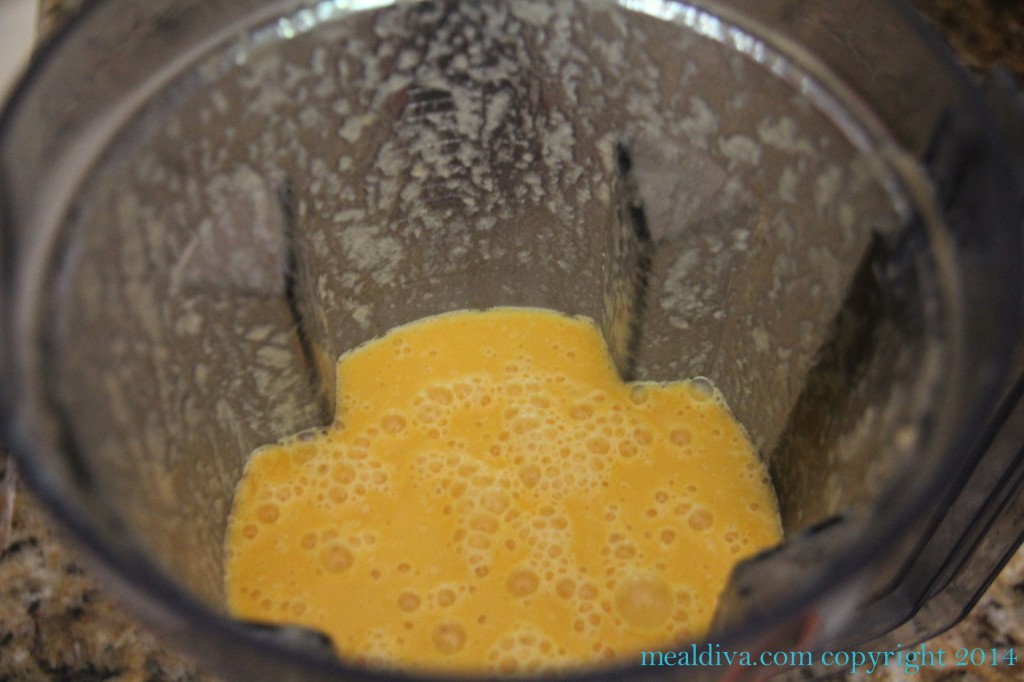 Garnish the gazpacho with a few mint leaves and enjoy!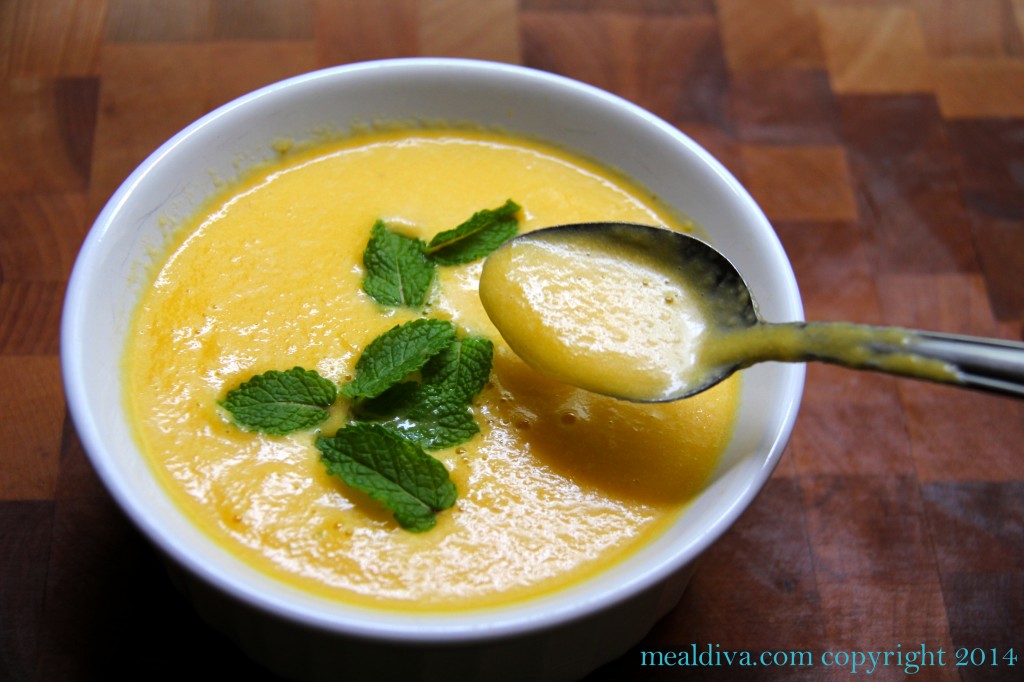 Mouthwatering Cantaloupe Gazpacho
Ingredients:
1 medium cantaloupe, peeled, seeded, chopped
1 small cucumber, peeled, seeded, chopped
2 tbs. red onion, chopped
1/3 cup water
1 ½ tsp. sea salt
¼ tsp. ground black pepper
½ cup extra virgin olive oil
Fresh mint leaves as garnish
Directions:
Puree cantaloupe pieces, cucumber, red onion and water in a blender until smooth.
Add salt, pepper and olive oil and pulse 3-4 times until combined.
Serve soup chilled and topped with fresh mint.