Yes, Knock You Naked Grilled Romaine Salad – truer words have never rang from my friends mouth as she took her first bite. I promise that this salad will take you far in life. After all, why should meat and fish get all of the grill love? See what a touch of flame can do to your salad! Welcome to (almost) grilling season!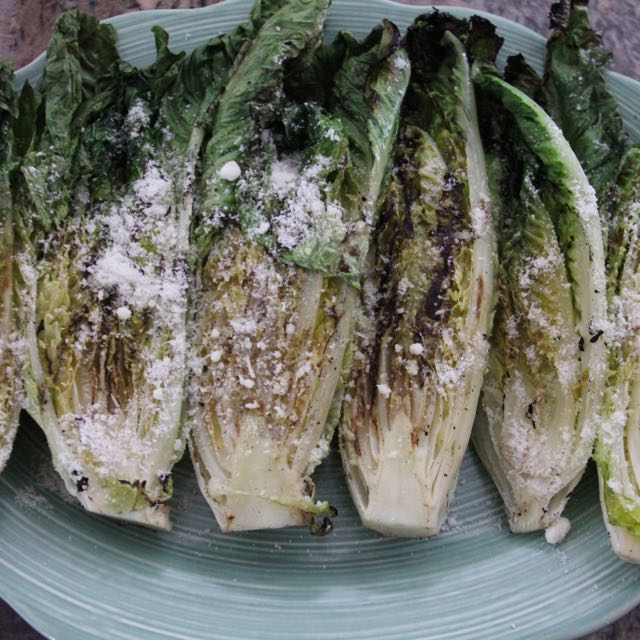 To get started all you need is some romaine, some cheese and few ingredients to make a simple vinegrette. This dressing is delicious and you can save the leftovers for later in the week. The standard ratio for vinaigrettes is 3 parts oil to 1 part vinegar. But this ratio is pretty forgiving so use more vinegar if you like a tart dressing or more oil if you like a richer flavor.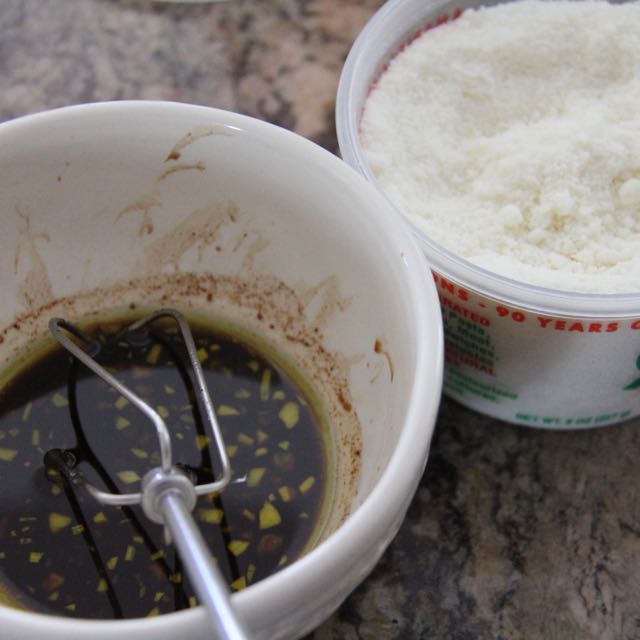 Brush the romaine with a little oil and toss it on the grill: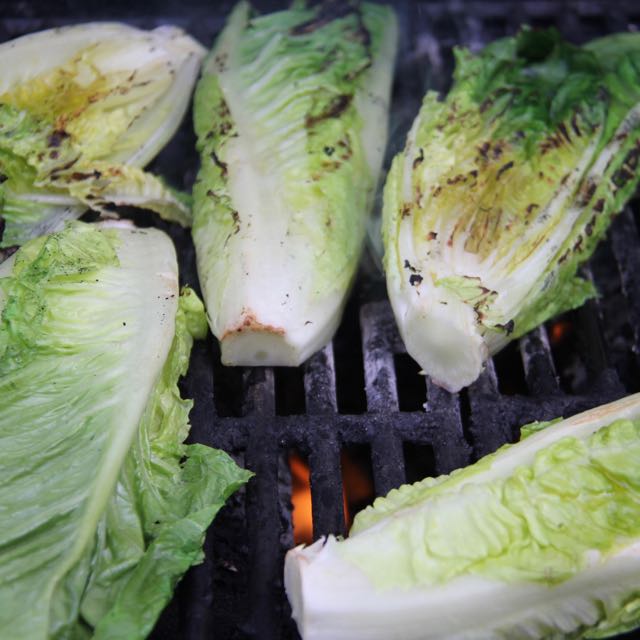 And here it is – deliciously grilled romaine salad! Enjoy!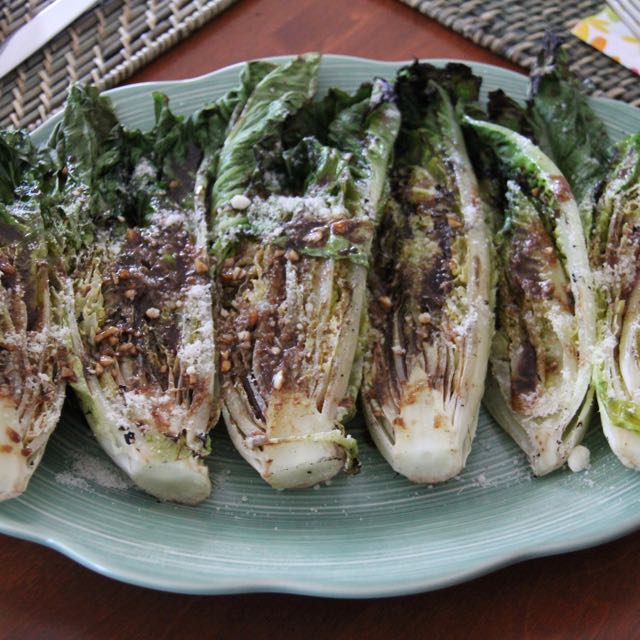 Knock You Naked Grilled Romaine Salad
Ingredients:
Balsamic Dressing:
3/4 cup extra-virgin olive oil
1/4 cup balsamic vinegar
1 tbs. Dijon mustard
2 cloves garlic, diced
Sea salt and pepper to taste
Grilled Romaine:
2-3 romaine hearts, halved lengthwise
Canola oil, for brushing
3 tbs. parmesan cheese, grated for topping
Directions:
For the balsamic dressing: In a bowl, combine the olive oil, balsamic vinegar, Dijon, garlic, a good pinch each of salt and pepper.
Whisk to combine (don't worry about garlic chunks). Alternatively, place all of the ingredients in a mason jar with a tight fitting lid and vigorously shake until the dressing is well combined. You want all of the ingredients to be well blended together. Taste before serving and adjust ingredients to your taste.
For the grilled romaine:
Preheat a grill or grill pan to medium heat.
Lightly brush the cut sides of the romaine with the canola oil. Place the romaine on the grill cut-side down and cook until grill marks form and the leaves are slightly charred, 1 to 3 minutes.
Arrange on a platter cut-side up.
Drizzle the romaine with the dressing. Sprinkle with the parmesan and serve.
Note: cherry tomatoes make a nice addition to this salad. Simple add them with the cheese before serving.