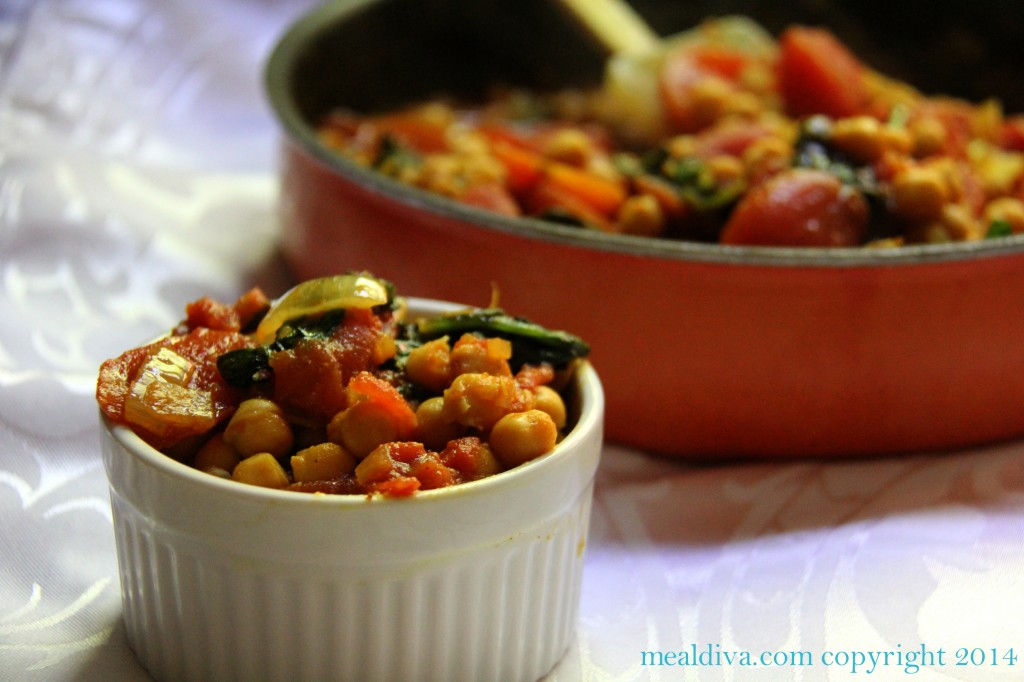 This recipe for Chickpeas in Curry is totally made up: it all started with farm fresh swiss chard and spinach that needed to be used up. We weren't in the mood for meat and we didn't want to eat the vegetables simply sautéed with garlic and tossed in pasta. My oldest child, Peanut, suggested chickpeas and my two other children requested curry…. and out of their requests this recipe was born.
And wait until you try it!
It's just so unbelievable!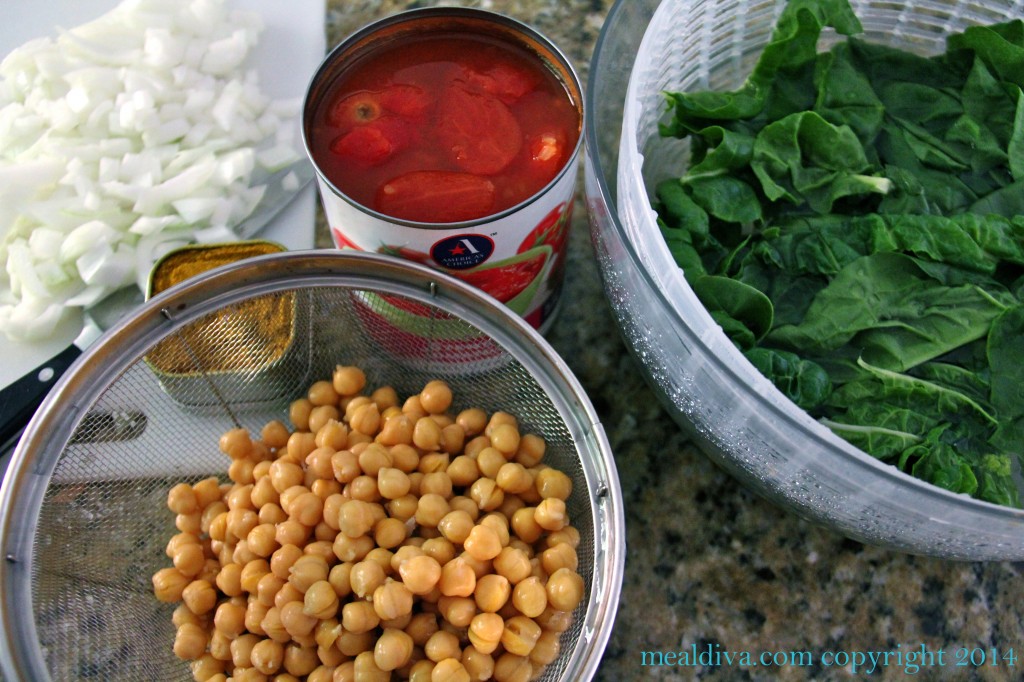 To make this a MealDiva Approved Meal, serve it over 1 cup of brown rice. Enjoy!
Indian style Chickpeas in Curry
Ingredients:
2 (15oz) cans chickpeas, rinsed
1 yellow onion, chopped
5 leaves of swiss-chard, de-stemmed and chopped
A small handful of fresh spinach, chopped
1 (28 oz) can of stewed, whole tomatoes
2 tsp. yellow curry powder
2 tsp ground turmeric
1 tsp. coriander seeds
1 tsp ground cumin
A pinch of salt
2 tsp. olive oil
Optional: a pinch of red pepper flakes to spice things up
Directions:
Heat oil in a large saucepan on medium heat.
Add chopped onions, curry, turmeric, coriander and cumin and stir fry until fragrant and onions are starting to soften, about 5 minutes.
Add kale and spinach and stir-fry for 2 minutes until almost wilted.
Add tomatoes and chickpeas then cover with a lid.
Let simmer for 5-8 minutes then taste to adjust seasoning (I added a little more curry and pepper flakes).
Serve by it hot or cold.