These flavorful portobello mushrooms are stuffed with Parmesan cheese and then gilled to perfection. It can be served as a light spring or summer dish with your favorite salad or paired with steak for a heartier fall meal.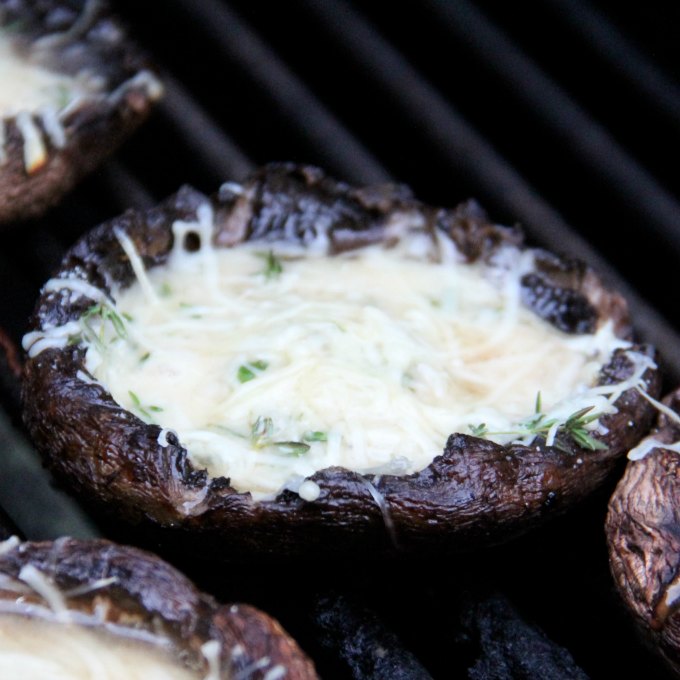 Grilled Parmesan Portobello's
Ingredients:
1/2 cup fresh Parmesan cheese
A small handful of fresh thyme leaves
Sea salt and pepper
6 small to medium portobello's ( or 4 larger ones)
Olive oil
Directions:
Heat the grill to medium-high.
Combine the cheese and thyme in a small bowl and season with salt and pepper.
Brush both sides of the mushrooms with olive oil and grill until golden, 6-7 minutes.
Turn the mushrooms over grill for an additional 5 minutes.
When the mushrooms are golden and cooked through, leave them on the grill and carefully divide the cheese mixture among the mushrooms.
Close the cover and cook until the cheese has melted, about 40 seconds.
Remve to a plate and drizzle with a tiny amount of olive oil.
Serve hot.