You know what's actually pretty versatile and downright deliciously awesome? Cauliflower.
I don't know about you but sometimes I'm in the mood for something other then mashed potatoes. Cauliflower is all the rage right now and although My Famous Cauliflower Puree is always a hit, but I was craving something a little chunkier – enter this recipe for Garlic Smashed Cauliflower. It has plenty of texture and will satisfy your cravings for a starchy side without the starch.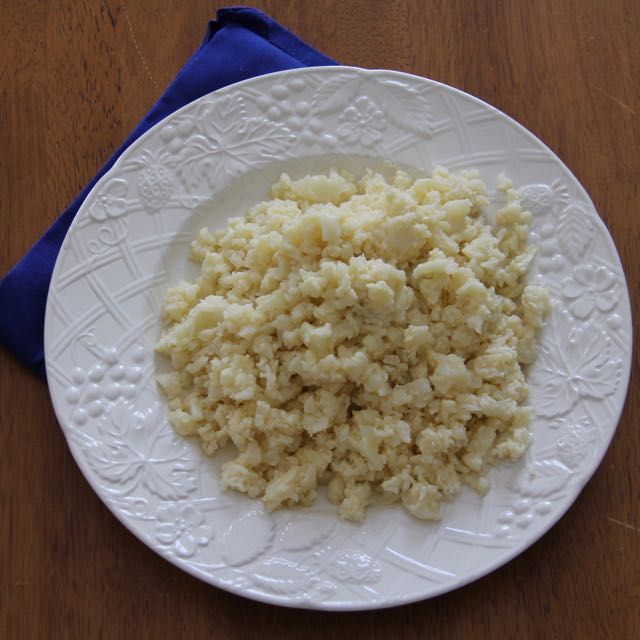 I love how cauliflower takes on so many flavors – what's your favorite way to serve it up?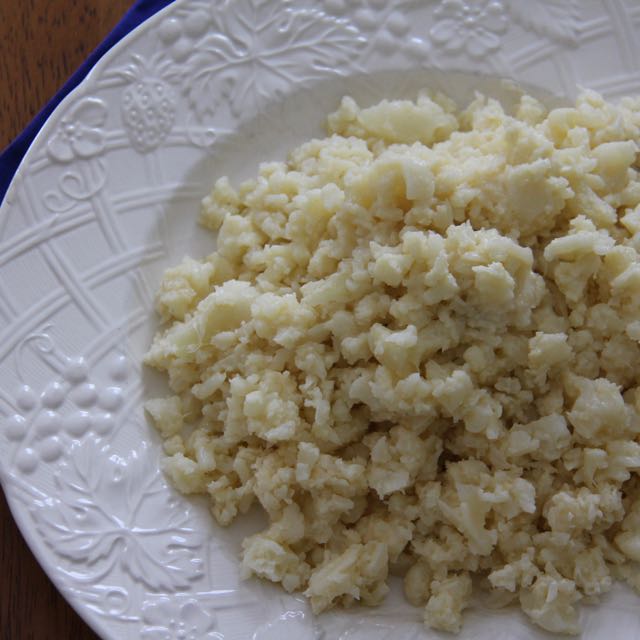 Garlic Smashed Cauliflower
Ingredients:
1 head cauliflower, cut into florets
1 tbs. olive oil
2 garlic cloves, smashed
1/4 cup grated Parmesan cheese
1 tbs. reduced-fat cream cheese
1/2 tsp. sea salt
1/8 tsp. freshly ground black pepper
Directions:
Place a steamer insert into a saucepan and fill with water to just below the bottom of the steamer then bring water to a boil. Add cauliflower, cover, and steam until tender, about 10 minutes.
Meanwhile, heat olive oil in a small skillet over medium heat; cook and stir garlic until softened, about 2 minutes then take it off of the heat.
Drain water from cauliflower pot and add garlic and steamed cauliflower. Using a potato masher, mash the cauliflower until it's slightly creamy but still a little chunky.
Add Parmesan cheese, cream cheese, salt, and black pepper and combine well. Serve hot.