Today I'm using #SaladPorn as I show you a seasonally nutritious, beautiful and delicious stacked eggplant and zucchini salad.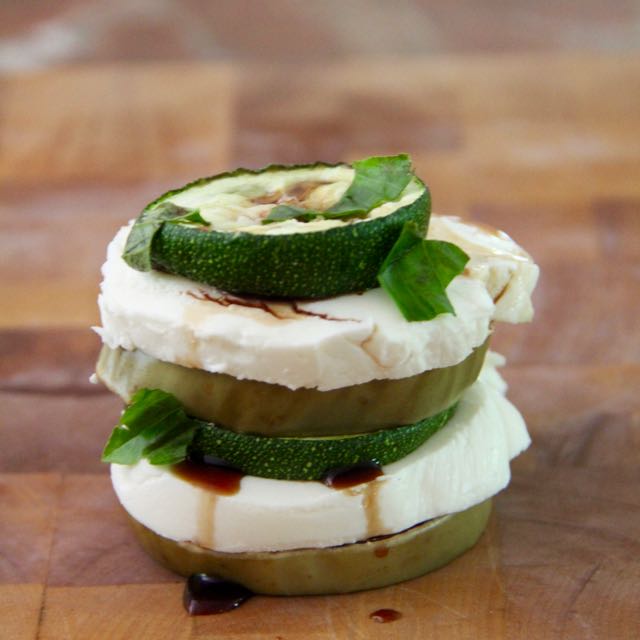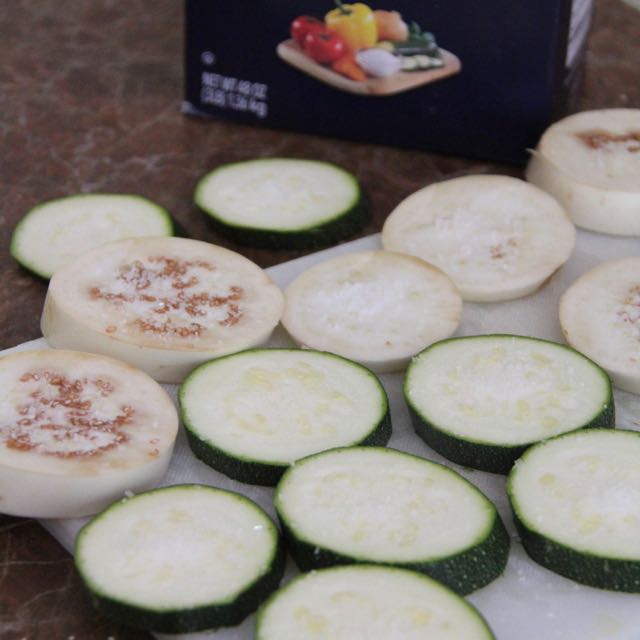 There's something about a stacked salad that I just can't resist. With just a few warm fall days left, hop on over to your local Farmers Market this weekend and pick up some fresh eggplant, zucchini and mozzarella and give this Stacked Salad a whirl!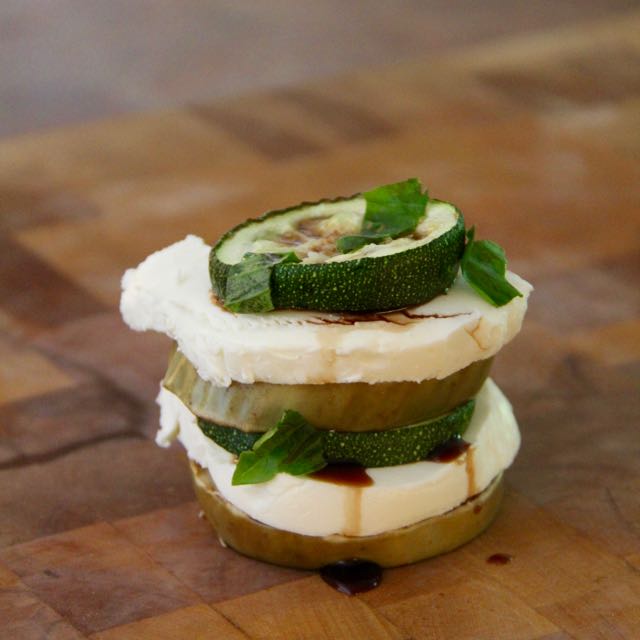 I hope you get a chance to get out and enjoy the sunshine this weekend… with a little veggie on the side! Enjoy!
Eggplant Zucchini Stacked Salad with Fresh Mozzarella
Ingredients:
1 medium zucchini cut diagonally into slices
Olive oil
1/2 tsp. Kosher salt, divided
1/2 tsp. freshly ground black pepper, divided
2 tbs. extra-virgin olive oil
1 tbs. balsamic glaze
1 garlic clove, minced
Fresh mozzarella cheese, cut into slices
Fresh basil leaves, torn
Directions:
Preheat oven to 400 degrees.
Coat both sides of zucchini lightly with olive oil and sprinkle with 1/4 teaspoon salt and 1/4 teaspoon pepper. Arrange on baking sheet or cutting board and let stand for 5 minutes.
Pat eggplant and zucchini dry with a paper towel and bake in the preheat oven for 15 minutes or until they have softened. Remove from oven and let cool.
Combine oil, glaze, garlic, remaining 1/4 teaspoon salt, and remaining 1/4 teaspoon pepper in a small bowl, stirring with a whisk.
Arrange 4 eggplant slices on a platter and top each with 1 zucchini slice and 1 cheese slice then repeat. Drizzle balsamic dressing evenly over stacks; sprinkle basil.