I found myself craving chickpeas the other day… and out of that craving this Chickpea stew was born. This recipe is exciting because it's full of healthy bold flavors and different textures. If you have time to make it a day ahead, it tastes even better when the flavors are left to mingle overnight in your fridge.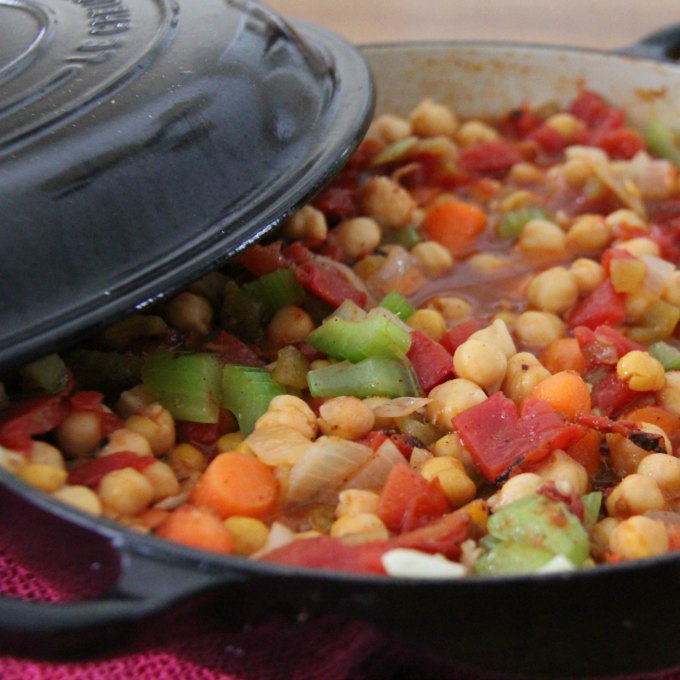 All you need are a few simple ingredients: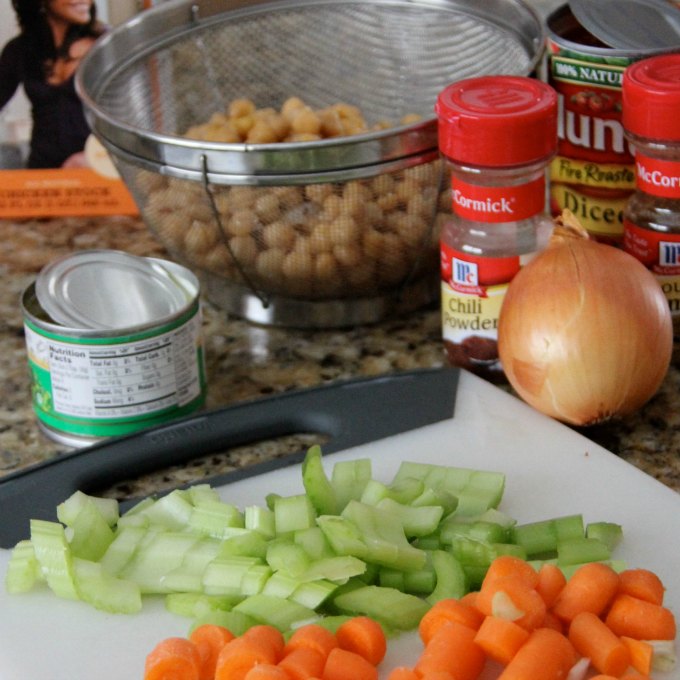 And a dutch oven or large pot…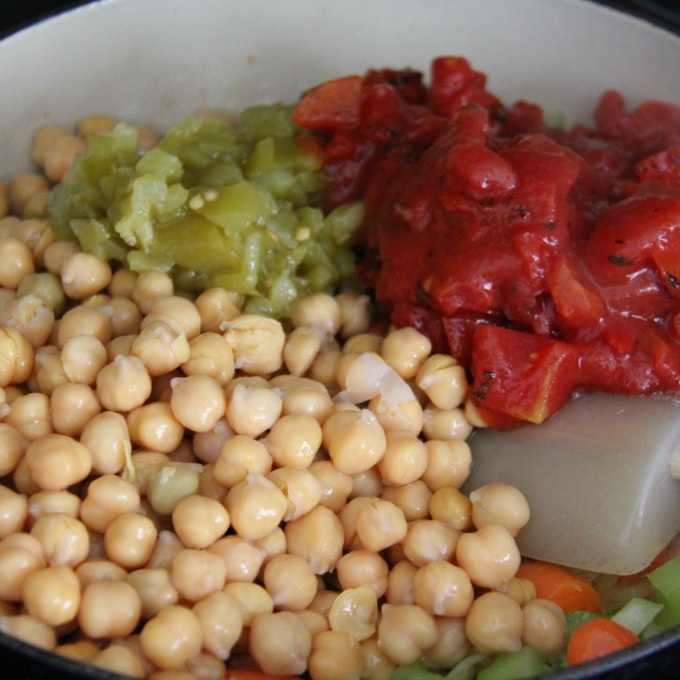 My entire family couldn't say enough good things about this stew. It's really just simple and delicious – perfect for Meatless Monday as well ( if you use vegetable broth instead of chicken broth). This recipe is for 2-4 servings.
I served this up with some homemade Garlic Bread. Enjoy!
Chickpea Stew
Ingredients:
1 yellow onion, peeled and chopped
2 ribs of celery, chopped
2 medium carrots, peeled and chopped
1 (14oz) can fire-roasted diced tomatoes
1 (15oz) can chickpeas
1 (4oz) can diced chilies
1 tsp. cumin
1 tsp. chili powder
2 cups chicken or vegetable stock
Directions:
Place the onion, carrots and celery in a large pot and sauté over medium heat for 10 minutes.
Add water, 1-2 tbs. at a time to keep the veggies from sticking to the pan.
Add the chickpeas, tomatoes and chilies and cook for 1 minute.
Add cumin and chili powder, stir and cook for an additional minute before adding the stock.
Reduce heat to medium and cook, covered, for 15-20 minutes.
Serve hot.