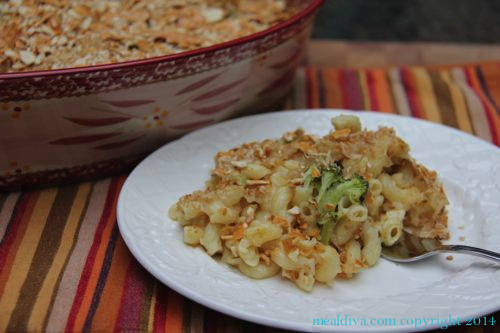 Last year I blogged about the only macaroni and cheese that my kids would eat – I called it "Picky Eater  Mac and Cheese." Since then, we've added this yummy Brcooli Macaroni and Cheese to our repertoire. I like it because broccoli is involved and my middle daughter LOVES IT because Pretzel Chips are involved. Either way, this dish is devoured in my house.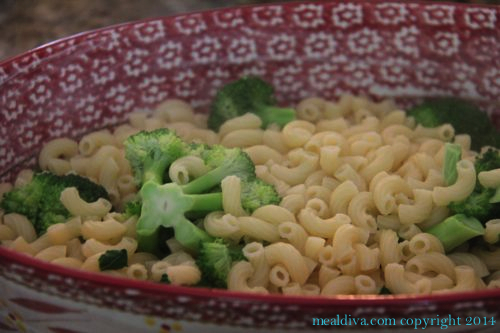 Start with cooked noodles and blanched broccoli.
How easy is this recipe? If you have carnivores in your house, feel free to add some chicken cubes  (rotisserie chicken works well) right before you bake it in the oven.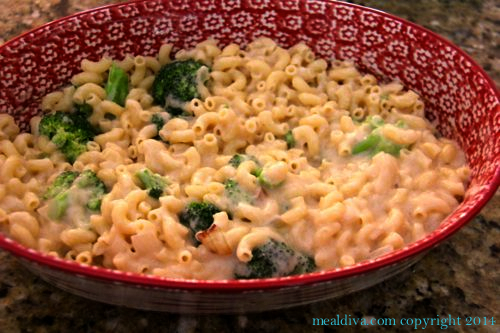 Pour the cheese sauce over the noodles and toss to combine.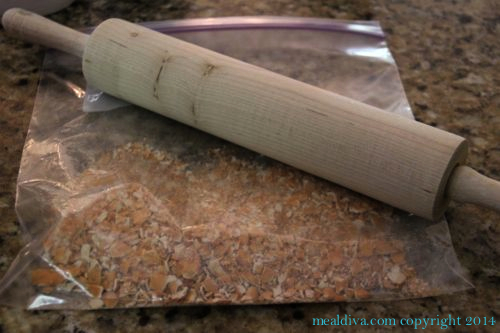 Crush the pretzel chips by placing them in a zip lock bag and crush them with a rolling pin. I let Stew, my 4 year old "run" them over with a rolling pin. It was a "win win" for all involved: I got my topping prepared and my little guy got to have a fun time in the kitchen.
While your 4 year old is crushing the pretzels, sprinkle the top of the mac and cheese with a nice handful of fresh parmesan cheese. This makes the dish extra tasty – can there ever be enough cheese?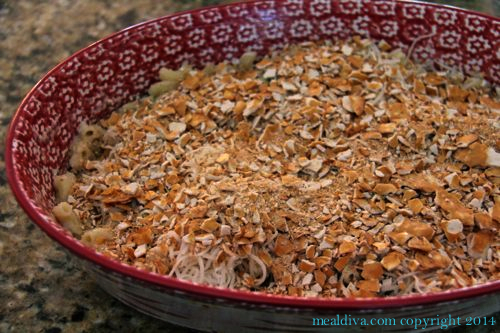 Top the macaroni and cheese with the crushed pretzel crisps and drizzle some melted butter over top. Place it in the oven for a good 15-25 minutes and enjoy!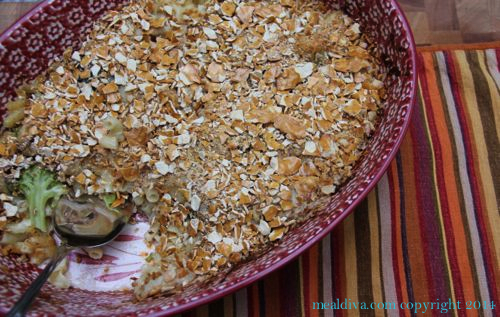 Broccoli Mac & Cheese
Ingredients:
8 oz. whole-wheat macaroni elbows
2 tbsp. extra virgin olive oil
1/2 white onion, chopped or grated
3 cloves garlic, minced or grated
2 tbs. whole- wheat flour
1 cup 1 % milk
1 cup shredded mozzarella cheese
1/2 cup grated Parmesan cheese, plus more for sprinkling
1 head broccoli, cut into florets
10-15 pretzel crisps, crushed
1 tbs. butter, melted
Salt and pepper to taste
Directions:
Preheat oven to 375 degrees.
Cook pasta in salted boiling water, according to package directions.
While pasta cooks, heat olive oil in a medium pot over medium heat. Add onion and garlic and cook until very fragrant but not browned, 1-2 minutes.
Lightly sprinkle flour over onions and garlic and stir well to make sure the flour and oil mix together.
Slowly pour the milk into the flour-onion-garlic mixture, whisking constantly to break up the lumps.
A thick, creamy sauce will form.
Continue whisking as you add the mozzarella and Parmesan. If the mixture becomes too thick, add a bit more milk.
Just before you drain the pasta, add the chopped broccoli and allow it to cook with the pasta for about 1 minute.
Drain the pasta and broccoli and place it in a buttered baking dish.
Transfer the cheese sauce onto the cooked pasta.
Stir well to evenly distribute sauce and broccoli throughout the pasta. Season with salt and pepper to taste and stir once more.
Top with a light sprinkling of Parmesan and the pretzel crisps and then drizzle the melted butter over top.
Bake for 15-20 minutes or until cheese is bubbly and lightly-browned.