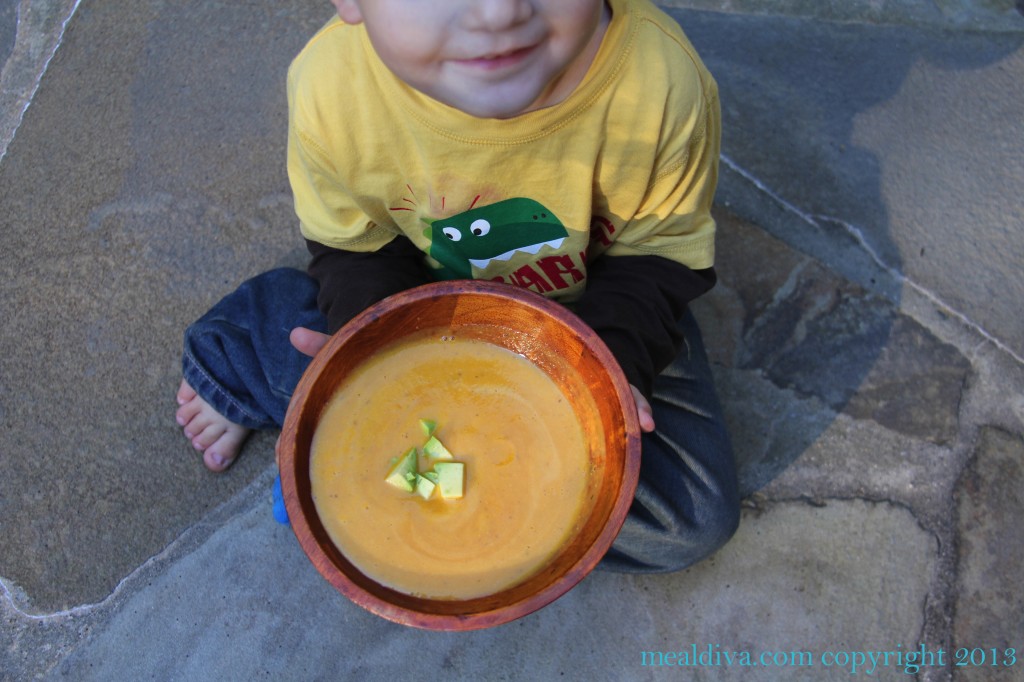 If you follow me on facebook (which if you do by the way, thanks and you're totally awesome. If you don't, become awesome by going here) you would know that I have been getting a lot of requests for both carrot and soup recipes. So why not put them together? I guess it's the time of year –carrots are easy to find and soup is a great make- ahead meal that's always comforting, hearty and satisfying. This carrot soup recipe is based upon my grandmother's recipe and is sure to provide you with a pleasing respite from the cold! Yum. Yummy. Yum!
If you're really into making soup this winter, be sure to check out MealDiva's Guilt Free Potato Soup and Butternut Squash Soup as well. Both will knock your socks off!  No Matter the time of year, soup really is a marvelous thing! Enjoy!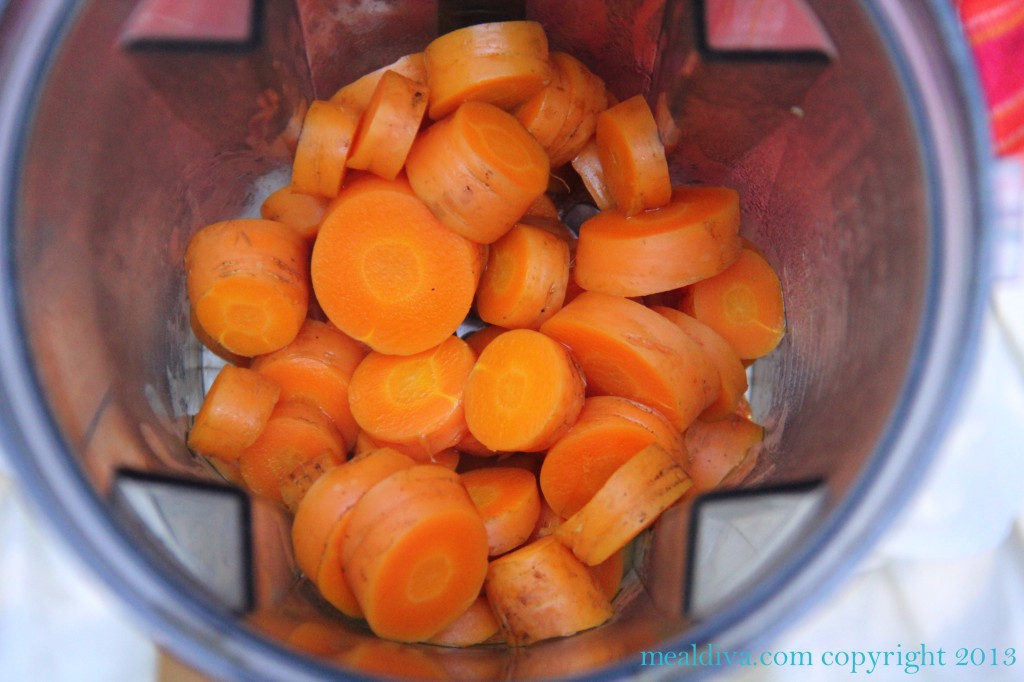 Amazing Carrot Soup
Ingredients:
2 tbs. olive oil
1/2 large onion diced
1 1/2 tablespoons tomato paste
1/4 uncooked brown rice
4 cups broth, chicken or veggie
6 large carrots, peeled and sliced
Salt & pepper
Optional: Herbs to taste: add fresh chopped cilantro, rosemary, or basil to the simmering pot; fresh chopped avocado, a dollop of yogurt or sour cream to top it off.
Directions:
Heat oil in a large pot over medium heat.
Saute the onion until transparent.
Add the tomato paste, rice, chicken broth, and carrots to the sautéed onion.
Season with salt and pepper.
Bring to a boil, reduce heat, and simmer until carrots are soft (about 45 minutes).
Puree the soup in a blender or food processor.
Season further if desired.
Serve hot or cold with fresh bread, toast or croutons.