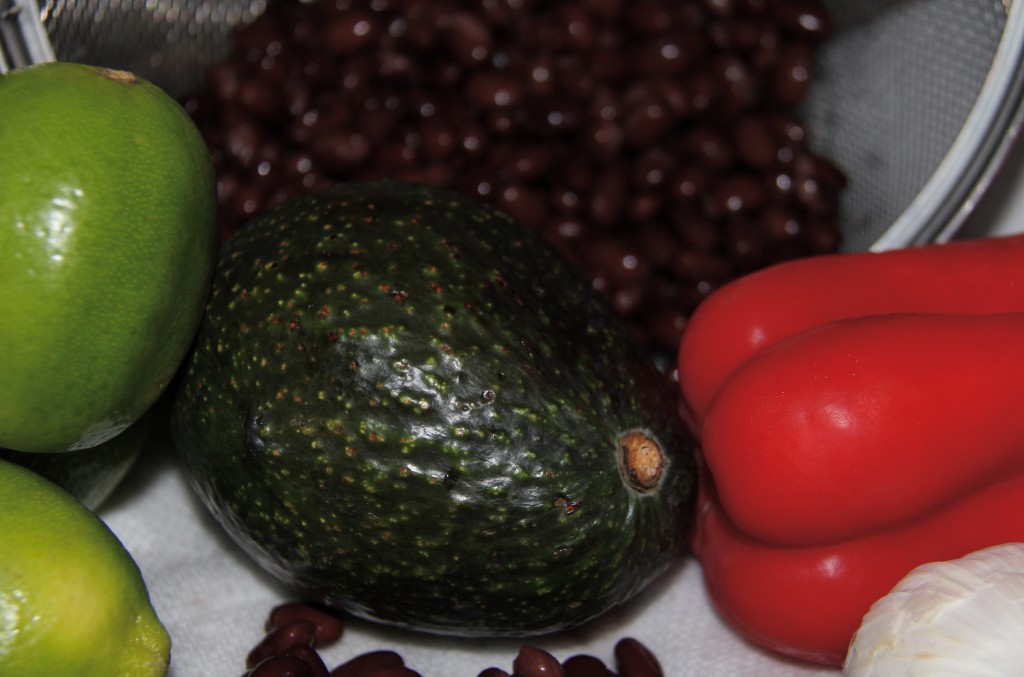 This is the ultimate summer salad and it's  perfect for entertaining.  Serve it with some corn chips and it's a GREAT, healthy snack too!

Festive Summer Salad with Cilantro-Lime Vinaigrette
Ingredients:
2 (14 oz) cans of black beans, rinsed and drained.
2 cups of frozen corn, thawed.
2 red bell peppers, diced
3 cloves of garlic, minced (if using pre-chopped, about 2 ½ tsp.)
1 small shallot, minced
A little salt and pepper to taste
¼ tsp. cayenne pepper
½ cup plus 1 tbs. olive oil
6 limes, zested and juiced
A small handful fresh cilantro leaves, roughly chopped
2 avocados, peeled, pitted and chopped
Corn Chips for serving
Directions:
Combine all the ingredients except for avocados in a large bowl and stir to combine.
Cover and chill at least 30 up to overnight.
Right before serving, add avocados and fold gently, being careful not to mash.
If you would like, throw some more cilantro over top and serve.