As craft cocktails evolve and patrons tastes turn to healthier offerings, mocktail menu's are popping up all over the place. Whether people are simply trying to better their health, are designated drivers or simply want to stay hydrated while drinking out with friends, mocktails are taking the drinking world by storm! And so, today, I bring you my new favorite non-alcoholic summer drink, Summer's Perfect Blueberry Mocktail. Even the kids LOVE it!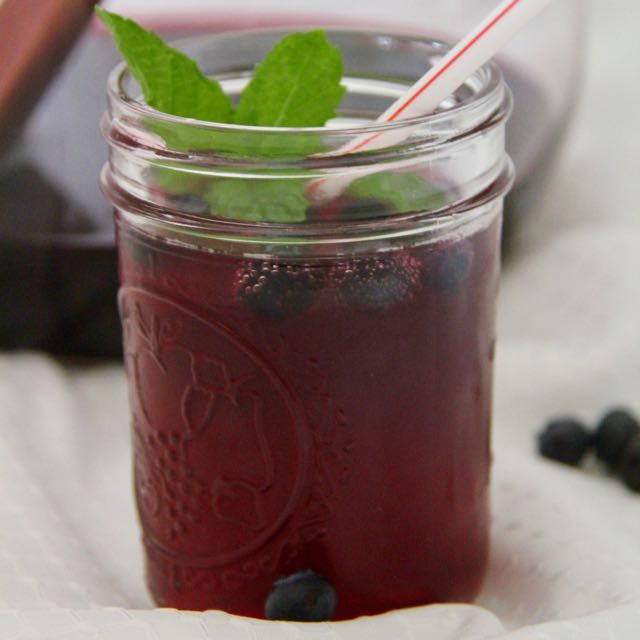 Let's face it: The old standards of soda, root beer and water with a twist of lime can sometimes be a complete bore. On the other hand, mocktails like this one ( also known as non-alcoholic beverages), offer a more exciting alternative to the old virgin reliables and can provide savvy imbibers plenty of yummy advantages:
Fewer calories
Less expensive
Higher in nutrients
Everyone can enjoy them
A successful and delicious mocktail has three components: crisp flavors, a splash of color and a festive garnish to make it look special…. this recipe has all three so time to get started….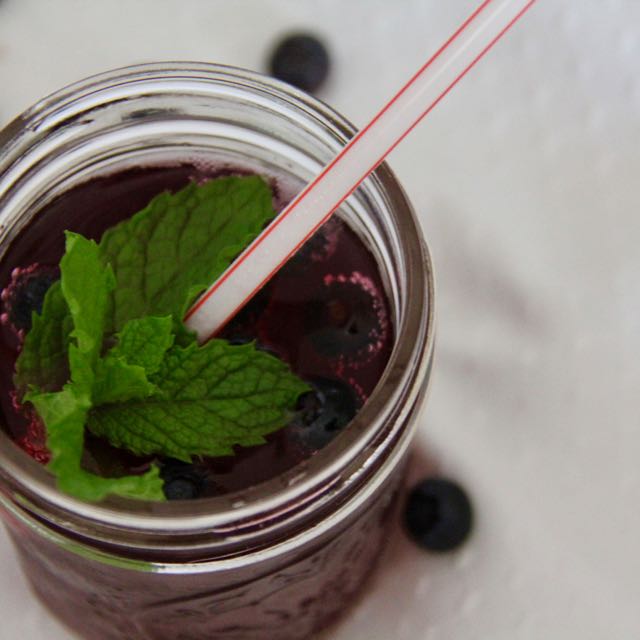 Did I mention that this invigorating drink is as beautiful as it is tasty…. enjoy!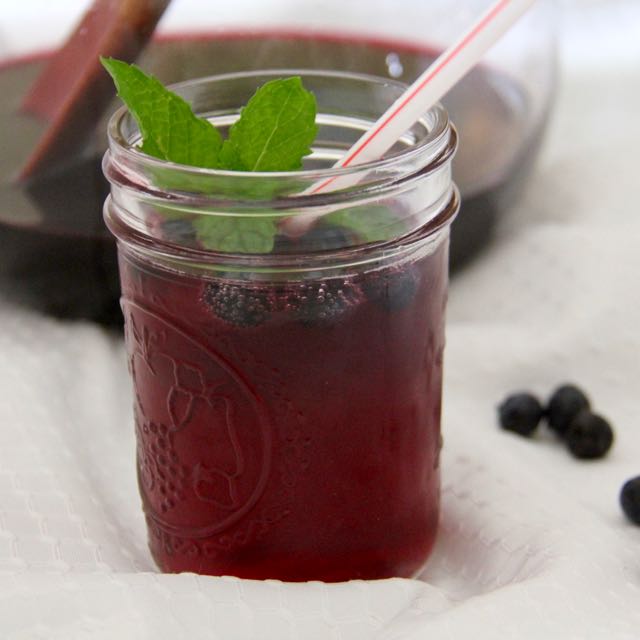 Summer's Perfect Blueberry Mocktail
Ingredients:
2 cups Blueberry Juice
2 tbs. honey
1/2 lime, juiced
4 cups seltzer
Blueberries and mint for serving
Directions:
Combine blueberry juice and honey in a large pitcher and stir until honey is dissolved.
Add seltzer, stir once or twice then pour into glasses.
Garnish with fresh blueberries and mint leaves.