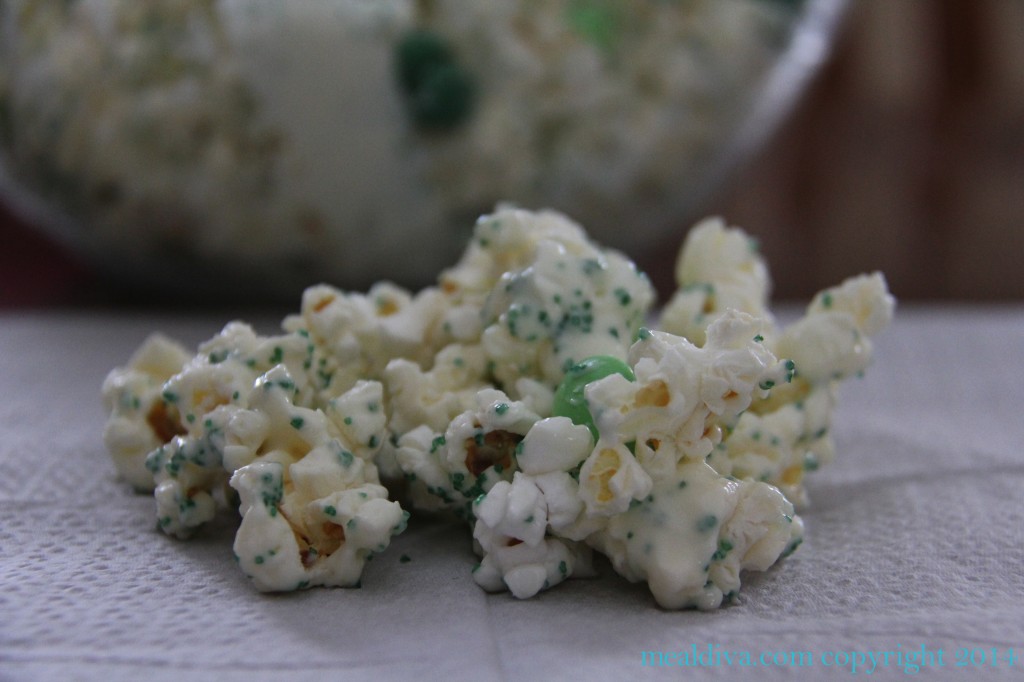 If you are a regular reader, you know that I like to make cute snacks for my kids to celebrate different holiday's. I often visit Pinterest for inspiration and I am always blown away by the creativity out there! Are you a "pinner?" Having said that, I'm sure you'll be  shocked to learn that I found my inspiration for today's St. Patrick's Day Candy Popcorn on Pinterest: it's from Amy's blog  She Wears Many Hats.
Basically, Party Popcorn is freshly popped popcorn mixed with white chocolate and sprinkles and M&M's–it's so easy, so yummy and downright brilliant– when I first stumbled across the recipe I thought "duh, why haven't I thought of this?" Perhaps it's because I was saving myself from over- indulging– after all, I did eat the entire bowl of candy popcorn before my kids got home from school…true story.
Here's how to make it:
First, pop yourself some popcorn. I popped mine in a little oil on the stove but you can go ahead and pop a bag in the microwave. I suggest avoiding the butter flavored popcorn —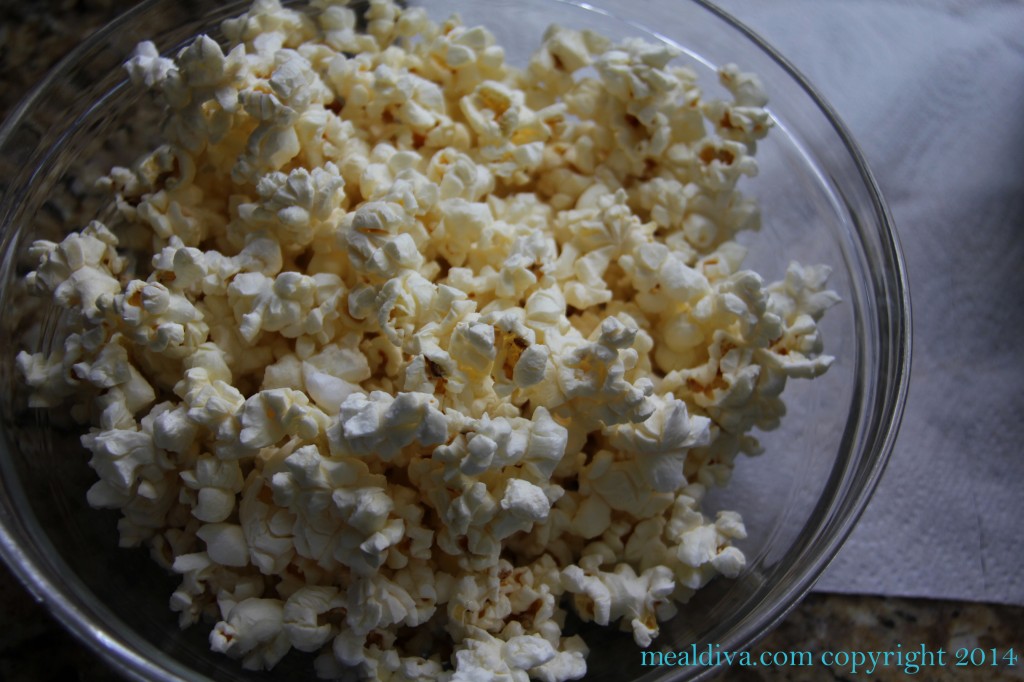 Next, melt white chocolate chips ( I used a double boiler on the stove but again, the microwave works good too).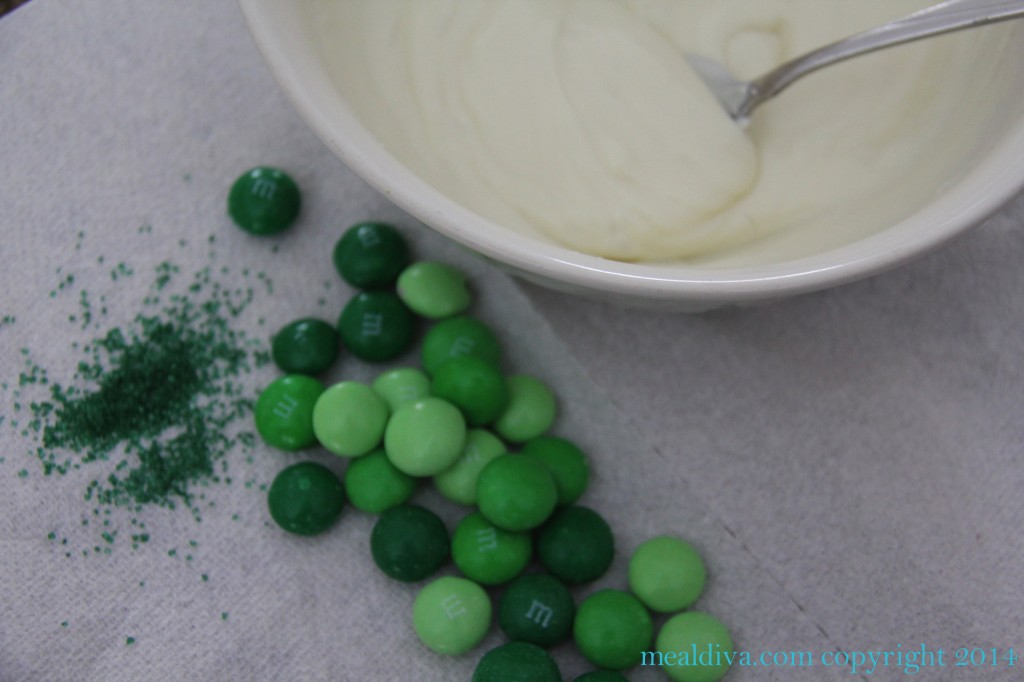 Once the chocolate is melted, pour it over the popcorn. I used my hands to gently toss it together. Quickly add the sprinkles and M&M's, toss again and you're all set to snack!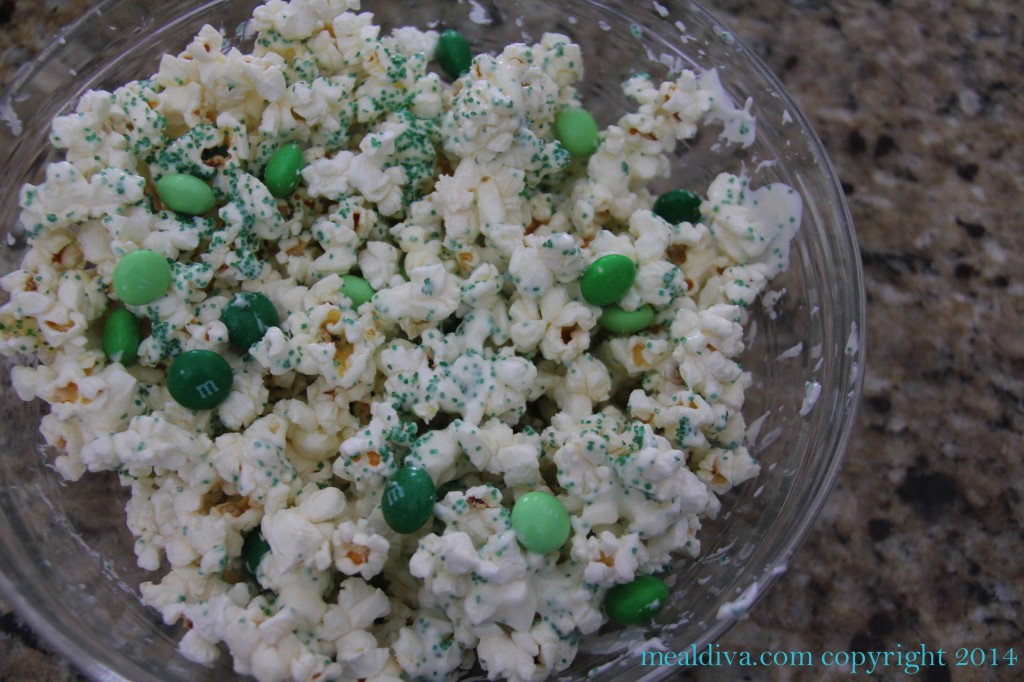 Did I say this was yummy? 'Cause I couldn't stop licking my fingers..so good..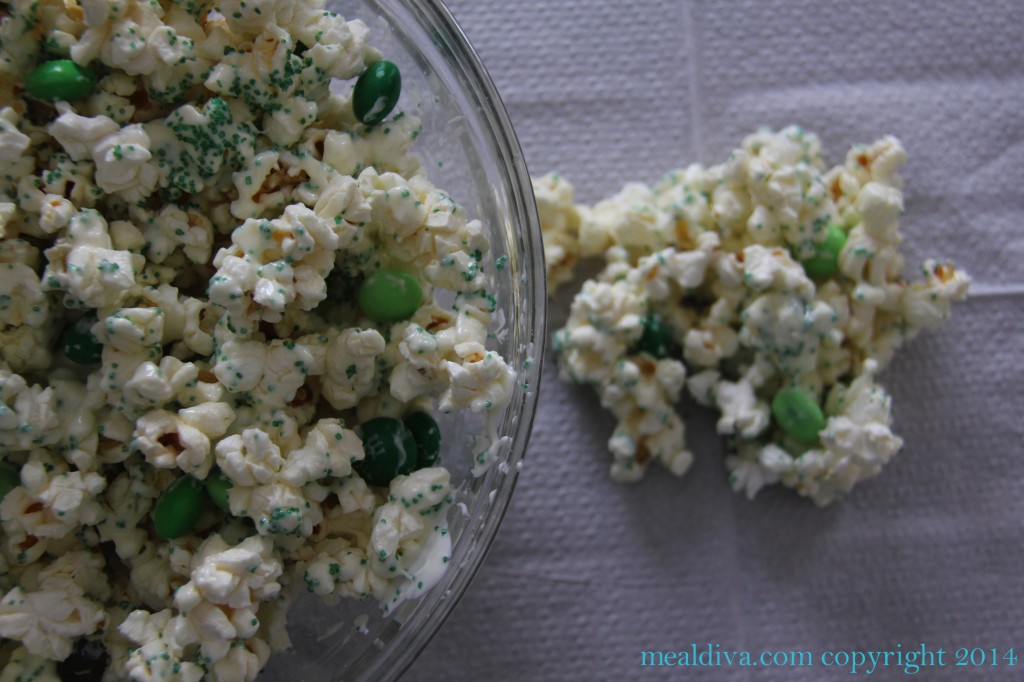 St. Patrick's Day Candy Corn
Ingredients:
1  (12oz) bag of white chocolate chips, melted
8 cups popped popcorn, lightly salted
Green sprinkles
Green M&M's (either chocolate or mint flavored)
Directions:
In a large bowl, gently toss the melted white chocolate chips with the popped popcorn
Add the sprinkles and M&M's and continue to toss until well combined. Be sure to mix together before the chocolate hardens.
Happy St. Patrick's Day!
If you are looking for more fun kid snacking ideas, follow my cooking with kids board on Pinterest! Happy Cooking & Creating!