The Super Bowl is a great American tradition and I know that this Smoked Gouda Beer Dip recipe will help make your get-together a yummy success!
After all, food is the cornerstone of every good party.
What will you be serving up? Last year I served up Taco Soup, Stuffed Sweet Potatoes, Asparagus with Dip and Buffalo Chicken Dip. This year, I'm all about beer, bacon and cheese! Isn't this the ultimate combination?
That's why I'm convinced that this delicious Smoked Gouda Beer Dip will be the star of the evening… I may even make my famous Beer and Cheese Soup as well…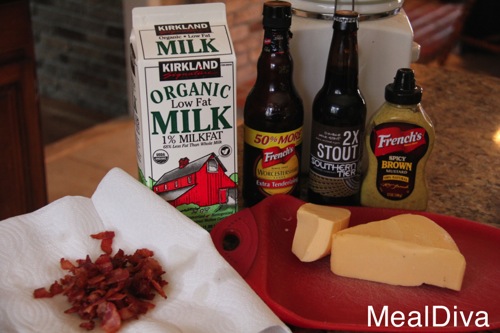 First start by gathering your ingredients and browning your bacon. Once the bacon is crispy, remove it to a paper towel lined plate but keep your drippings in the pot.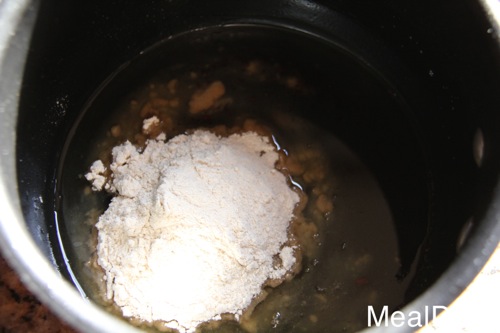 Warm the bacon dippings and add the flour to the pot.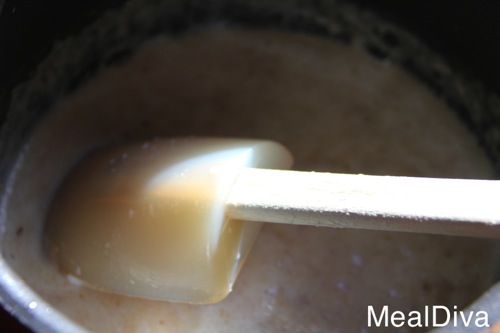 Once the flour is cooked, slowly add the milk and beer. Wait until you smell the beer cooking – so yummy!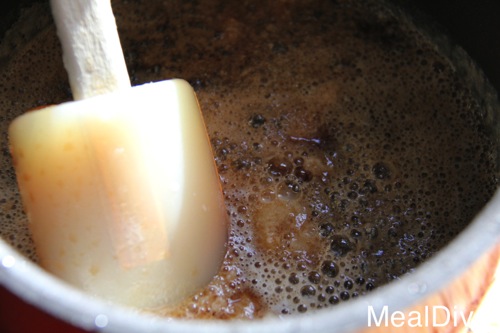 Turn the heat up and add the mustard and Worcestershire.
While your making the dip, have someone start pouring the beer…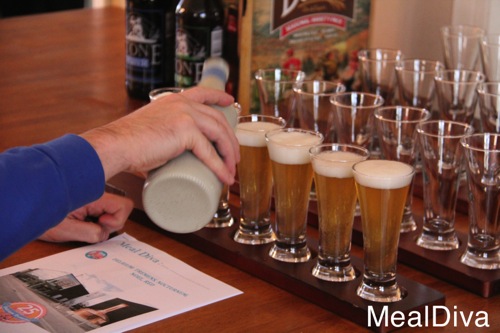 Now the pot is ready for the cheese…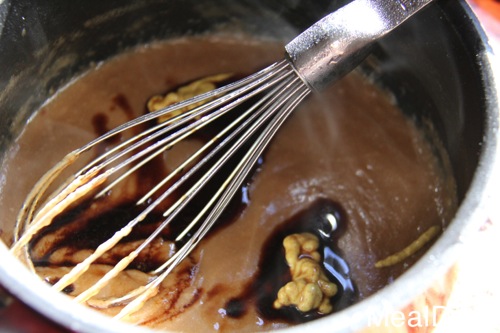 Whisk in the cheese and watch the dip come together in luscious harmony.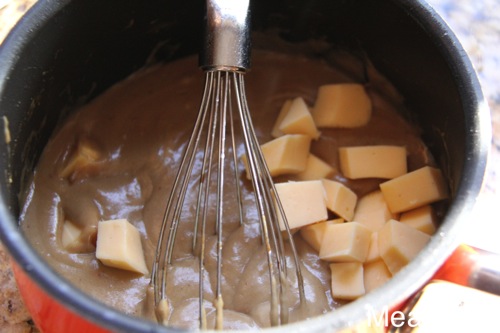 Yup – there it is: beer and cheese Heaven.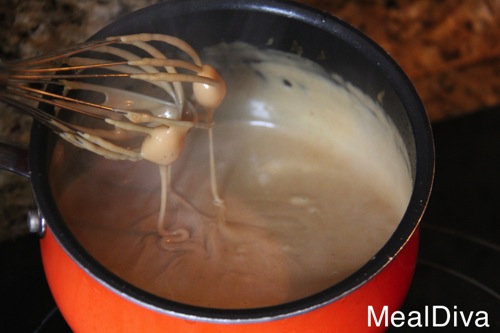 Mmmm – beer, bacon, cheese and football – life is good! Make sure you serve it with lots of yummy stuff to dip with. I used pita cheese, peppers, bread, salami, vegetables, corn chips and of course oven baked potatoes, minus the parsley.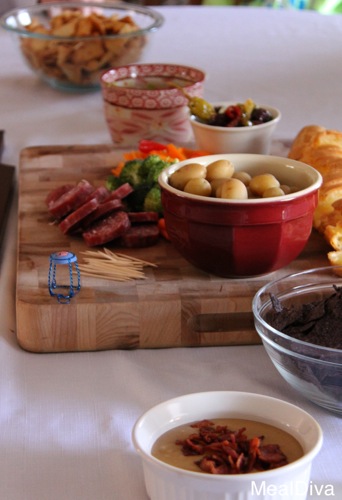 Enjoy my friends – this is gonna rock your world!
Smoked Gouda Beer and Bacon Dip
Ingredients:
1 Package thick-cut, smoked bacon
3 tbs. all-purpose flour
½ cup milk
3/4 cup dark beer (I used Southern Tier 2X STOUT)
1 ½ tsp. spicy brown mustard
2 tsp. Worcestershire sauce
2 cups smoked Gouda cheese, cubed
Salt and pepper, to taste (optional)
Directions:
Using kitchen scissors, cut bacon into pieces then brown in a medium pot until crunchy. Remove cooked bacon to a paper towel lined plate and set aside.
Return the pot with the bacon fat to the stove set on medium-low heat.
Add the flour and cook, stirring constantly, for 2 minutes. Slowly whisk in the milk and beer.
Add the mustard and Worcestershire, whisking to combine.
Turn the heat up to medium-high and continue whisking until the mixture thickens, about 5 minutes.
Add the smoked Gouda, a handful at a time, melting each batch before adding the next one.
Continue whisking until the cheese is all melted.
Season with salt and pepper to taste, pour into serving bowl and top with bacon pieces.
Serve immediately.