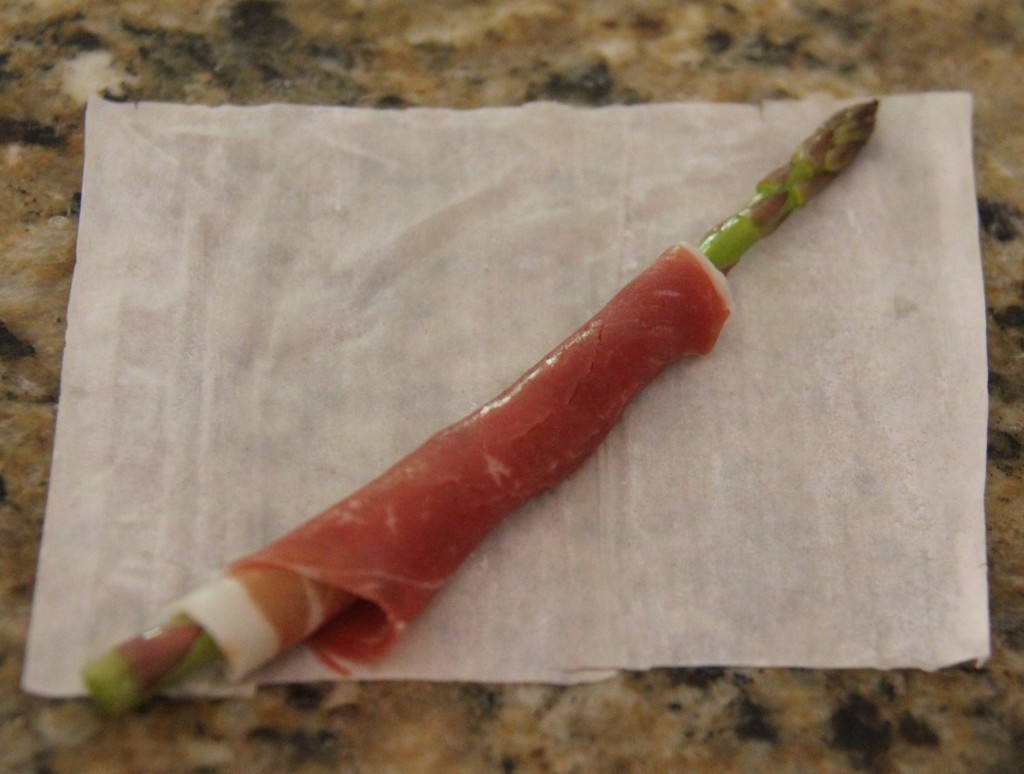 I'm bursting at the seams… this is so delicious! OMG! We picked up some late season asparagus today and they were beautifully thin, delicate and absolutely perfect for this recipe! My kids eat these as a snack but they make a wonderful appetizer as well! Crunchy, salty and fresh…this asparagus appetizer is really worth trying!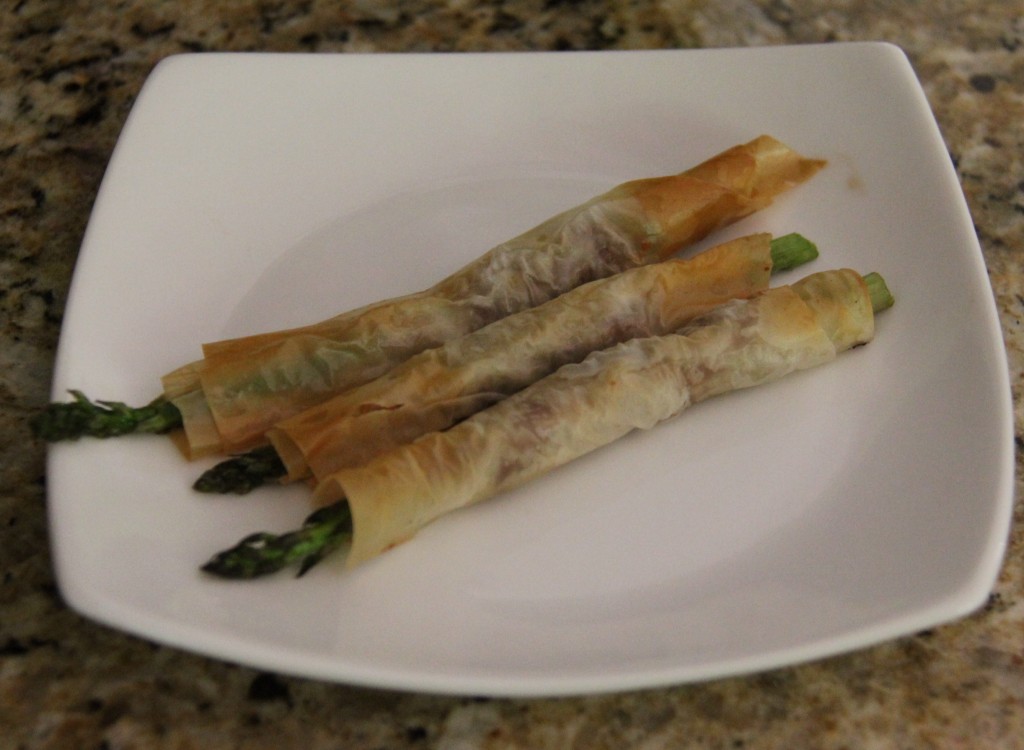 Phyllo-Prosciutto-Wrapped Asparagus
Ingredients:
4 oz. of thinly sliced prosciutto, cut into tin strips
24 asparagus spears, washed, dried and trimmed
10 sheets of phyllo dough (these can be found in the freezer section), thawed and cut into 4×4 squares
A misto full of olive oil or cooking spray like PAM
Directions:
Preheat oven to 450 degrees
Wrap each asparagus spear as follows: first in prosciutto then in phyllo dough.
Arrange rolls on a baking sheet and mist with olive oil or spray with cooking spray.
Bake for 12 minutes or until they are golden and crisp.