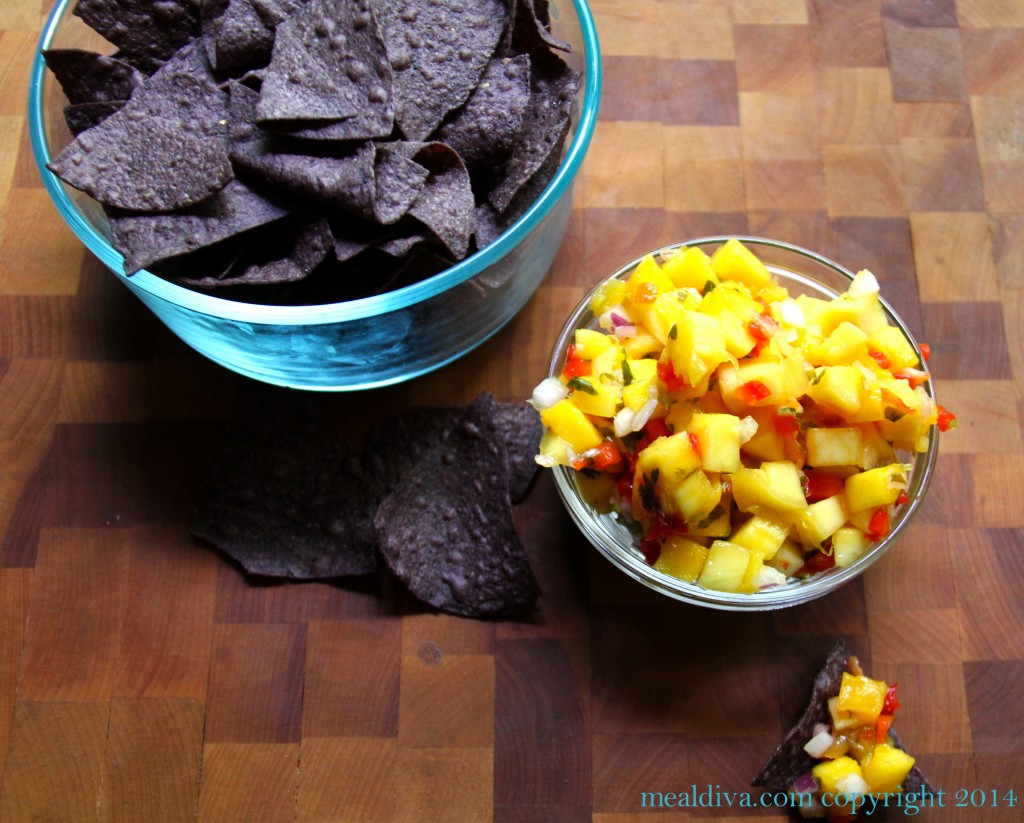 I adore homemade salsa and I'm constantly trying out new flavor combinations and this one is simply delicious and totally kid approved.
Sweet mangos combined with red peppers and fresh cilantro — ah, simple pleasures!
This salsa, with its bold yellow color and delicious taste –the fruitiness from the mango mingles seamlessly with the punchy red onion and fresh red pepper–it's bursting with color and flavor! I always double this recipe and serve it with crunchy blue corn tortilla chips. If your in the mood for something sweeter, check out my labor day salsa recipe as well!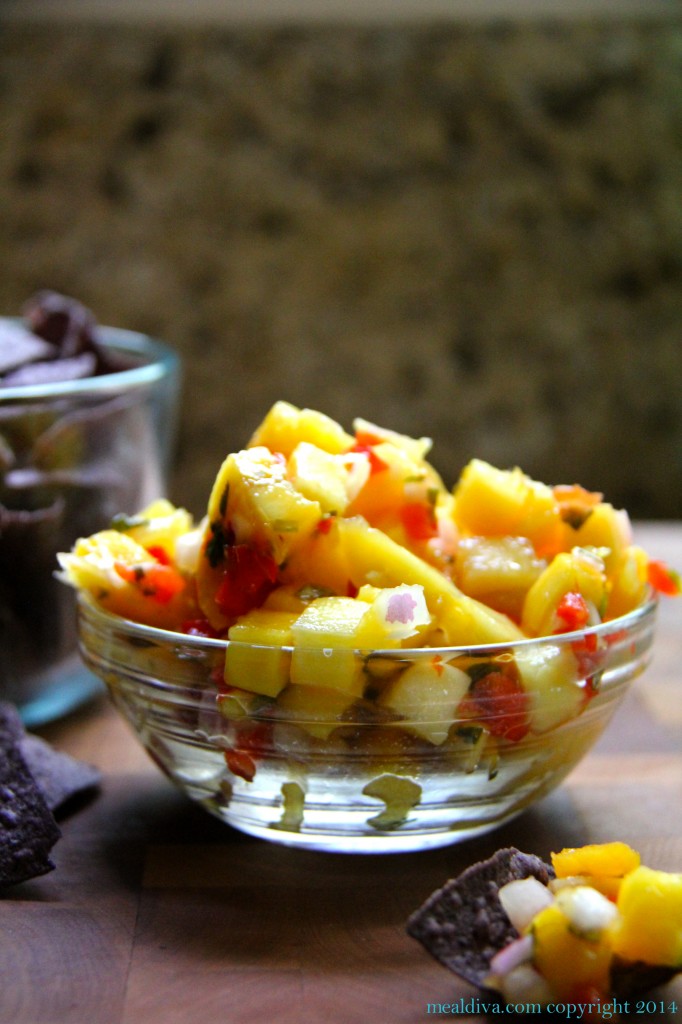 Mango Red Pepper & Cilantro Salsa
Ingredients:
2 fresh mango's, peeled, pitted and chopped
1 red bell pepper, seeded and diced
1 small red onion, diced
¼ cup cilantro, roughly diced
1 lime, juiced
4 tsp. olive oil
Directions:
Mix all ingredients in small bowl.
Season with salt and pepper. (Can be made 6 hours ahead. Cover and chill.)