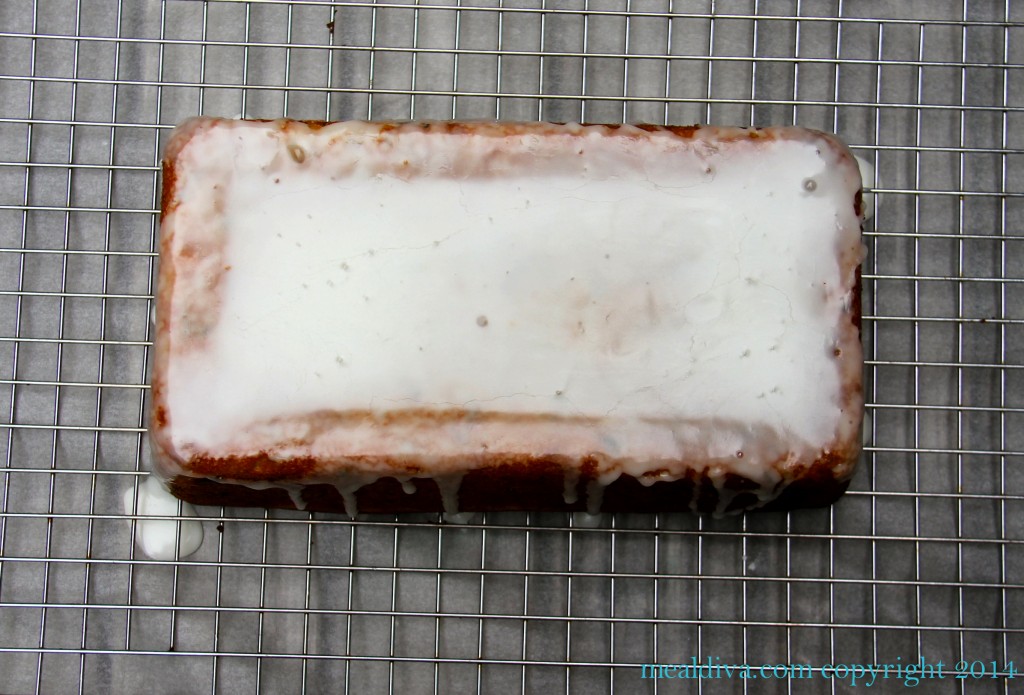 Inspired by Nancy Creative and her LEMON-ZUCCHINI LOAF WITH LEMON GLAZE, I recently whipped this mouthwatering treat up for a friend of mine.
I think lemon and zucchini are meant to be together – always. This zucchini loaf is fabulously addictive: it's rich and moist and covered in a silky lemon frosting that elevates it above the quotidian!
Did I say this was amazing? Ok, lets get down to business. First, get your zucchini grated and your wet and dry ingredients ready.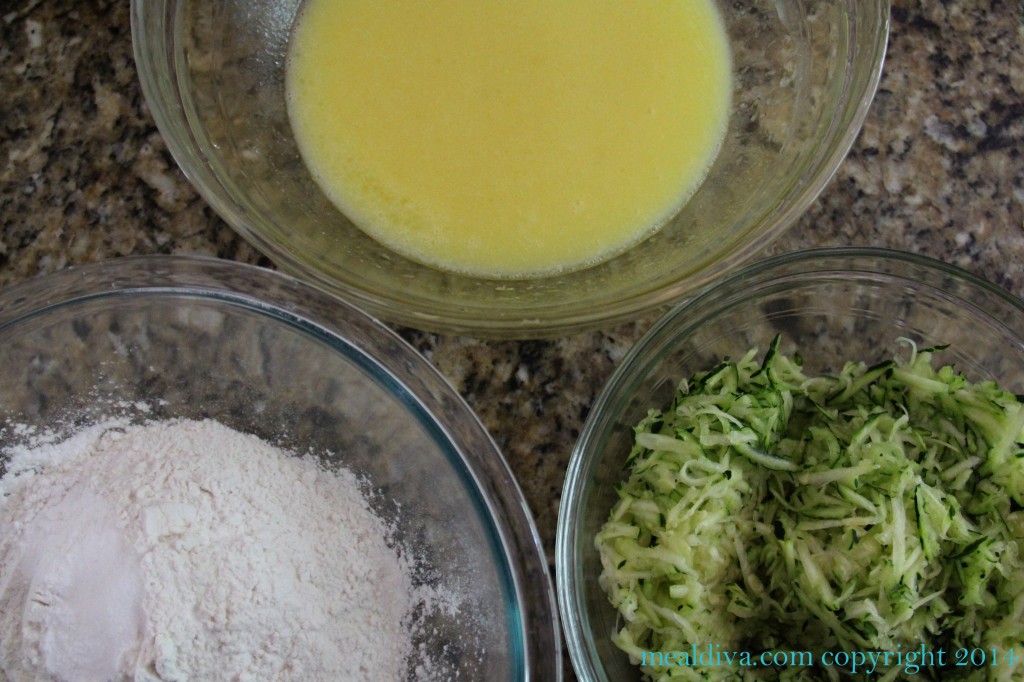 Start by combining the zucchini with the wet ingredients then pour them into the dry ingredient bowl. Isn't this simple?
Did I mention that this recipe makes one gorgeous  9×5″ loaf? Mmmmm so good. Here's what the batter looks like when everything is put together.  Once all of the ingredients are combined ( but not over mixed), pour the batter into a loaf pan and put it in a preheat oven for 40-45 minutes.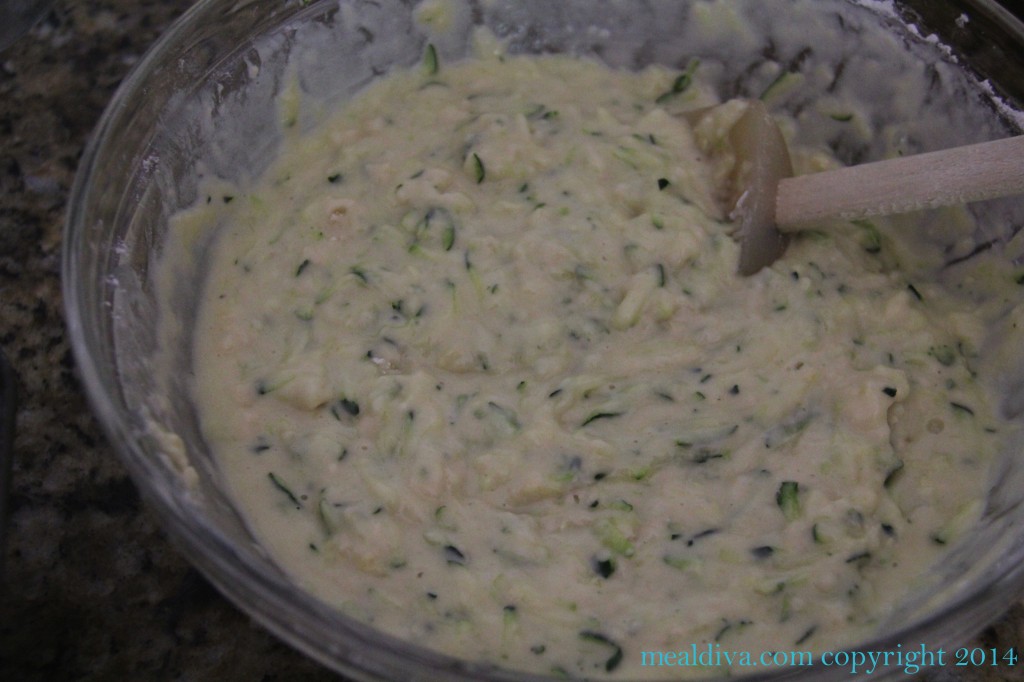 Once the loaf has baked, allow it to cool and then prepare the glaze. I love this lemon glaze because it takes seconds to make and it tastes AMAZING!! When you glaze the loaf, be sure to put it on a wire rack with parchment paper underneath. This helps with clean up.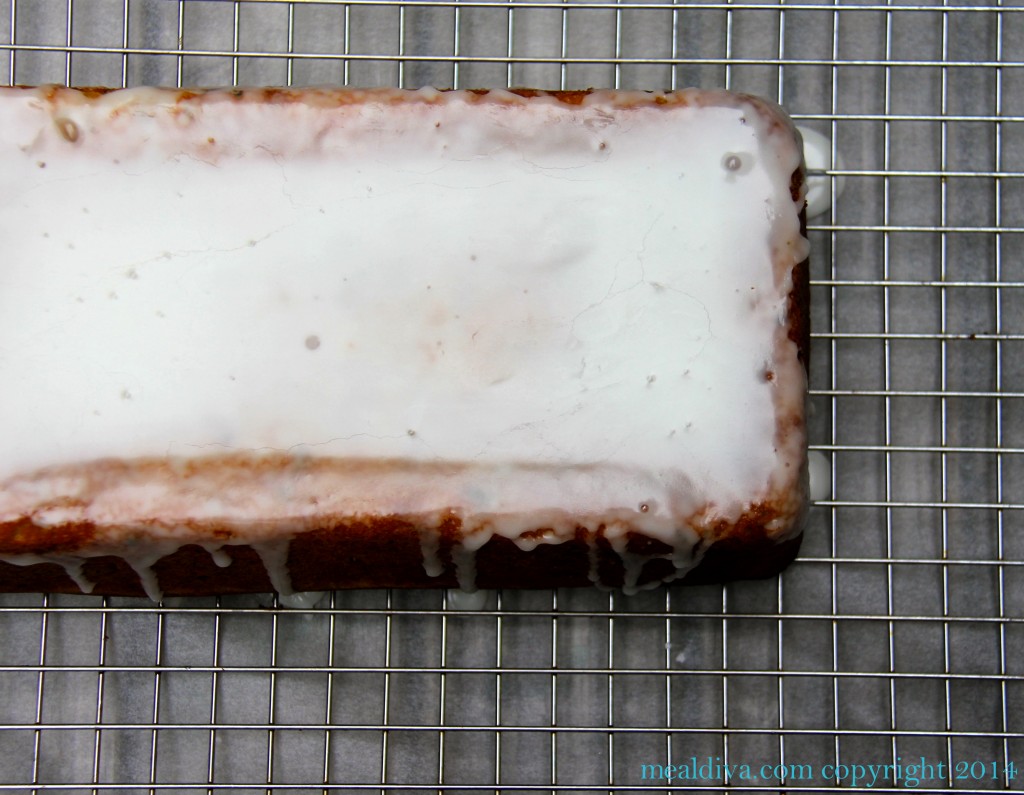 Lemon Zucchini Loaf
Ingredients:
2 cups whole wheat flour
2 tsp. baking powder
1/2 tsp. salt
 2 eggs
1/2 cup olive oil
2/3 cup sugar
1/2 cup buttermilk
2 tbs. fresh lemon juice
1 lemon, zested
1 medium-sized zucchini, grated
Directions:
Preheat oven to 35o degrees. Grease and flour a 9×5″ loaf pan.
In large bowl, blend flour, baking powder, and salt then set aside.
In medium bowl, beat 2 eggs then add oil and sugar, and stir to combine.
Add the buttermilk, lemon juice, and lemon zest and continue stirring until well combined.
Fold in zucchini.
Add this mixture to the dry ingredients in the large bowl and blend everything together, careful not to over mix.
Pour batter into prepared loaf pan and bake at 350 degrees for 40-45 minutes, or until toothpick inserted in center comes out clean.
Cool for 10 minutes before removing the loaf to a wire rack to cool completely.
Now make the glaze:
LEMON GLAZE
Ingredients: 
1 cup powdered sugar
2 tbs. lemon juice
Directions:
In small bowl, mix powdered sugar and lemon juice until well blended, you may need to add a little more powdered sugar or lemon juice to get the right consistency.
Spoon glaze over cooled loaf, let it set and then enjoy!