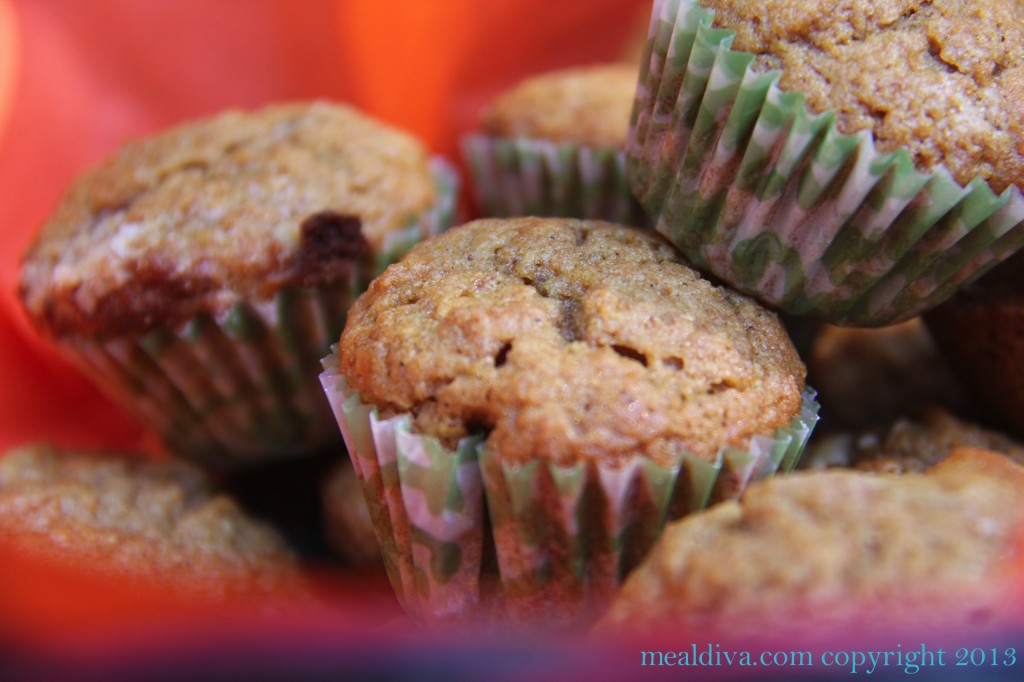 Thank you to Tammi of Momma's Meals and her co-host Gwen of Simply Healthy Family for hosting today's #SundaySupper! This week, we are blogging about back to school recipes.
Ah – back to school — I can't wait!
To celebrate back to school, we are making Apple Muffins. My kids LOVE this recipe! In fact, this is one of the most requested recipes in my house and we make and pack them for snacks and class parties throughout the year.
Here's the story behind it's creation:
Last year, Spud came off of the bus in a bad, bad mood. Kindergarten was tough. I asked her what would cheer her up and she yelled "Apple Muffins!" Of course I agreed and so, our baking adventure began…using the local apples that we just picked up from the farm stand. Talk about farm to table fresh!
First, we made the applesauce: I did not have Granny Smith apples on hand and I like to use extra-dark brown sugar so my sauce turned out a little brown. The color makes no difference as this is by far the best applesauce recipe out there…it turns out tasting almost like apple butter…and oh… It's delicious! Sometimes I put it on whole-grain waffles for breakfast…but that's a different story… Yum!
As the apples were cooling (recipe below), we started on the muffins and creamed together the butter and sugar. I use sugar in the raw because it's not processed but white sugar works as well. In went the dry ingredients and then the cooled applesauce. Spud and Stew were doing a happy dance as they lined the mini muffin tins!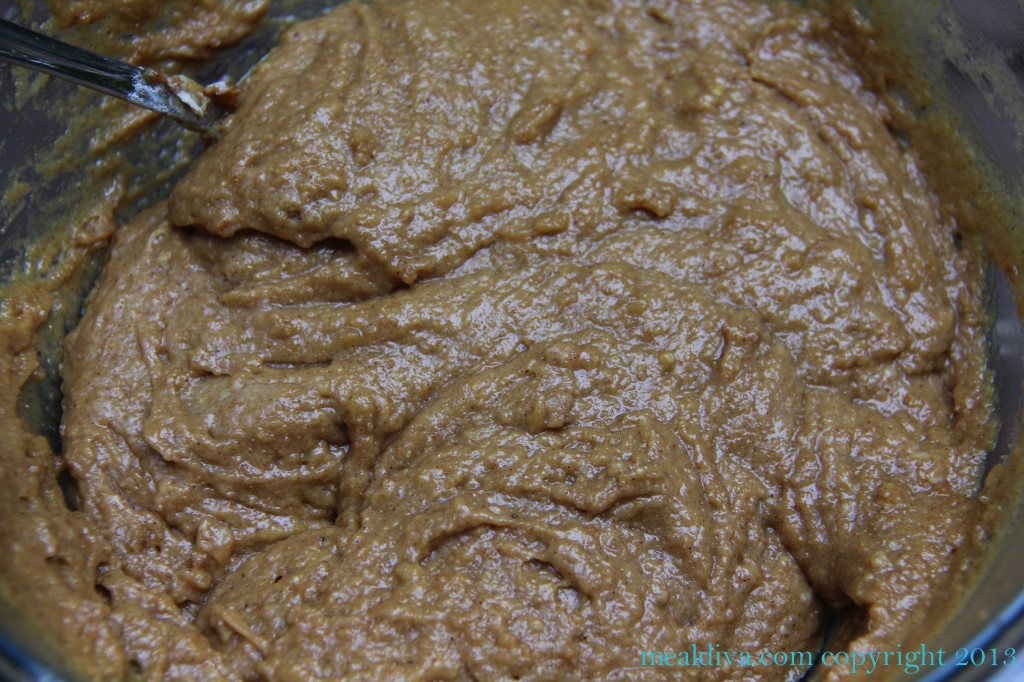 Then we filled the muffin cups about 2/3 of the way and popped them into the oven. The smell was AMAZING and the muffins were even better!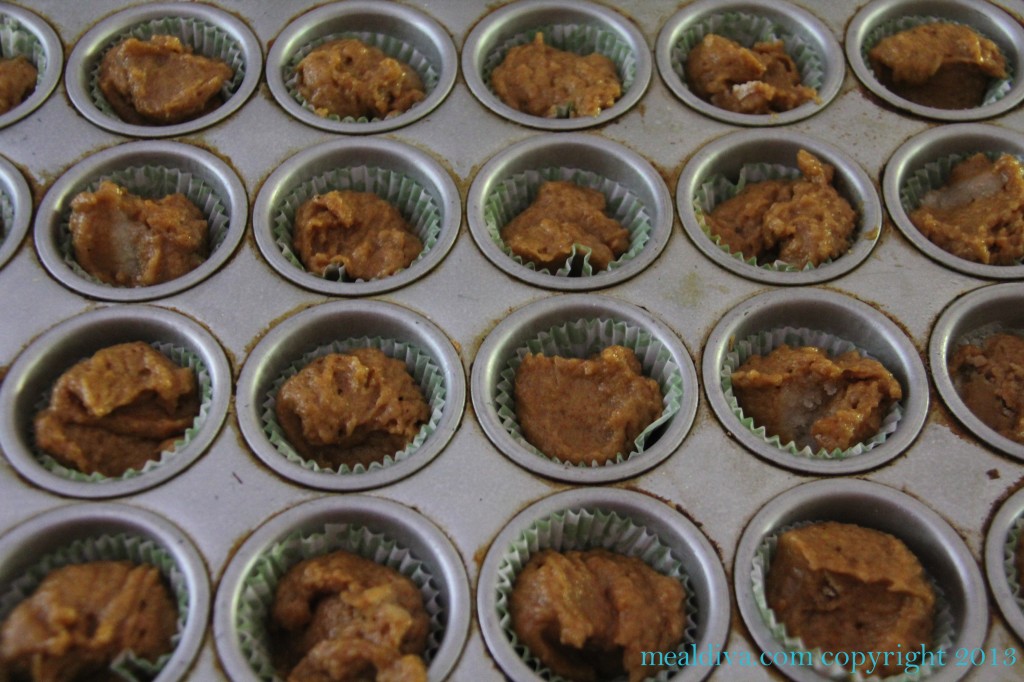 Spud ate three right away! Overall, the entire experience was a success and the kindergarten "blues" were replaced by a very happy 5 year- old. Now we make them all the time and pack them for school lunches and snacks. Give them a try and let me know if these are a hit in your house! Enjoy!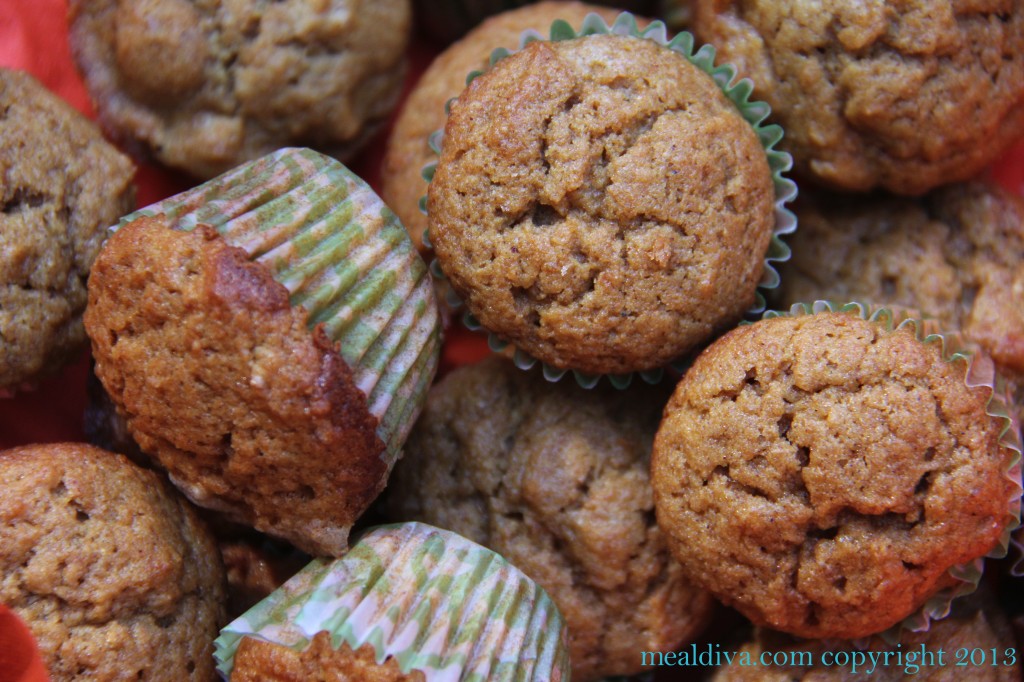 Kid-Friendly Apple Muffins
Ingredients:
½ cup unsalted butter
2/3-cup sugar in the raw (you can use white sugar if you wish)
2 eggs
1 ½ cups whole-wheat flour
1 tsp. ground cinnamon
1 tsp. ground nutmeg
2 tsp. baking powder
½ tsp. baking soda
1-cup applesauce (homemade or store purchased)
Directions:
Preheat oven to 350.
Line a mini muffin pan with paper liners
In a bowl, add butter and sugar. Using a mixer (either hand held or stand), cream them together.
Add eggs and beat until smooth.
Blend in cinnamon, nutmeg, baking powder and soda.
Alternate adding in ½ cup applesauce then ½ flour until they are blended in.
Pour batter into muffin cups until 2/3 the way full.
Bake for 17-20 minutes until set.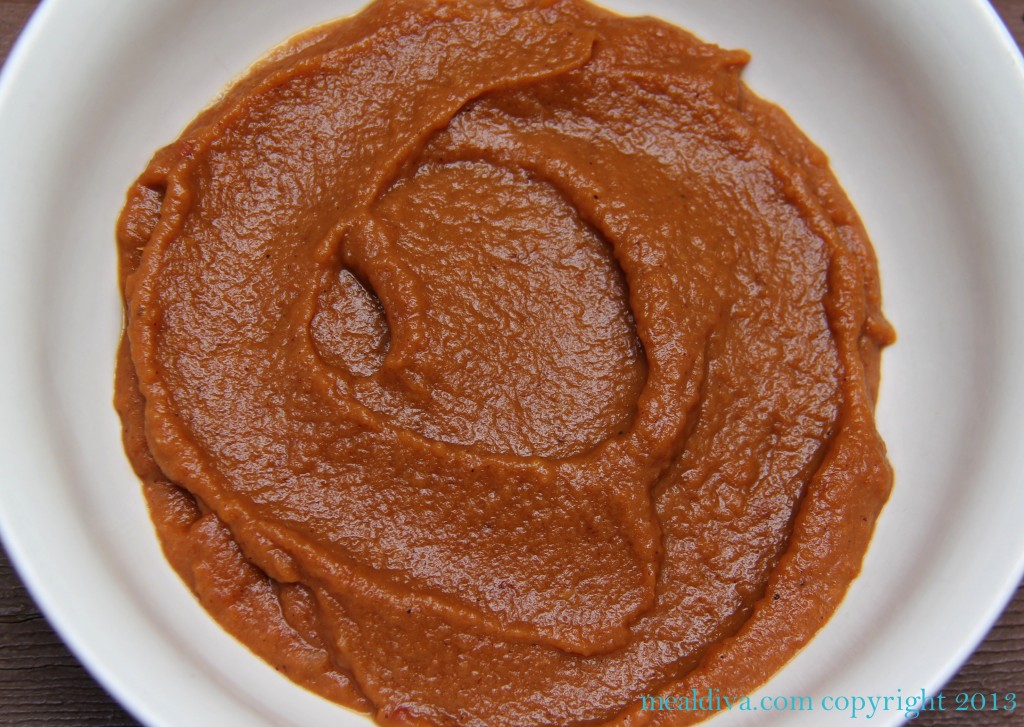 Applesauce
This recipe is derived from the Barefoot Contessa
Ingredients:
2 tbs. orange juice
1 lemon, zested and juiced
6-8 Granny Smith apples, peeled, cored and sliced
6-8 sweet red apples, such as Gala apples, peeled, cored and sliced
1/2 cup dark-brown sugar, packed
4 tbs. unsalted butter
2 tsp. ground cinnamon
1/2 tsp. ground nutmeg
Directions:
Preheat the oven to 350 degrees F.
Place the lemon zest and juice and orange juice and in a large bowl.
Add the apples to the juice and toss.
Dump the apples and juice into a nonreactive pan or pot.
Add the brown sugar, butter, cinnamon, and nutmeg and cover the pot.
Bake for 1 1/2 hours, or until all the apples are soft.
Blend until smooth, and serve warm or at room temperature.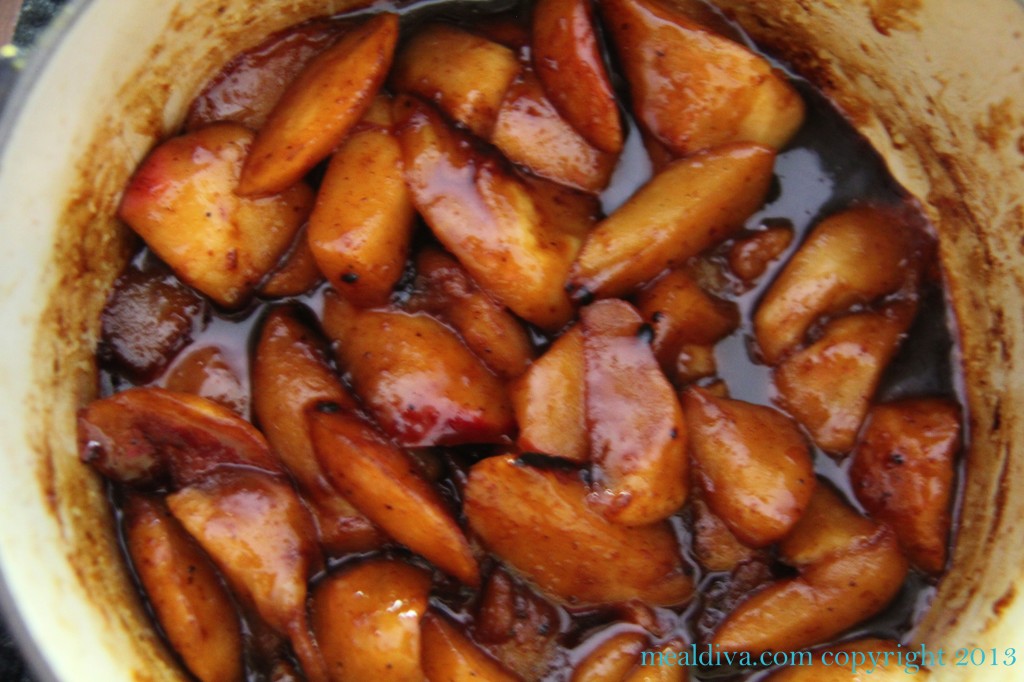 Back to School Beginnings
Back to School Lunches and Simple Suppers
Back to School Sips
Back to School Super Snacks
Back to School Sweets and Treats