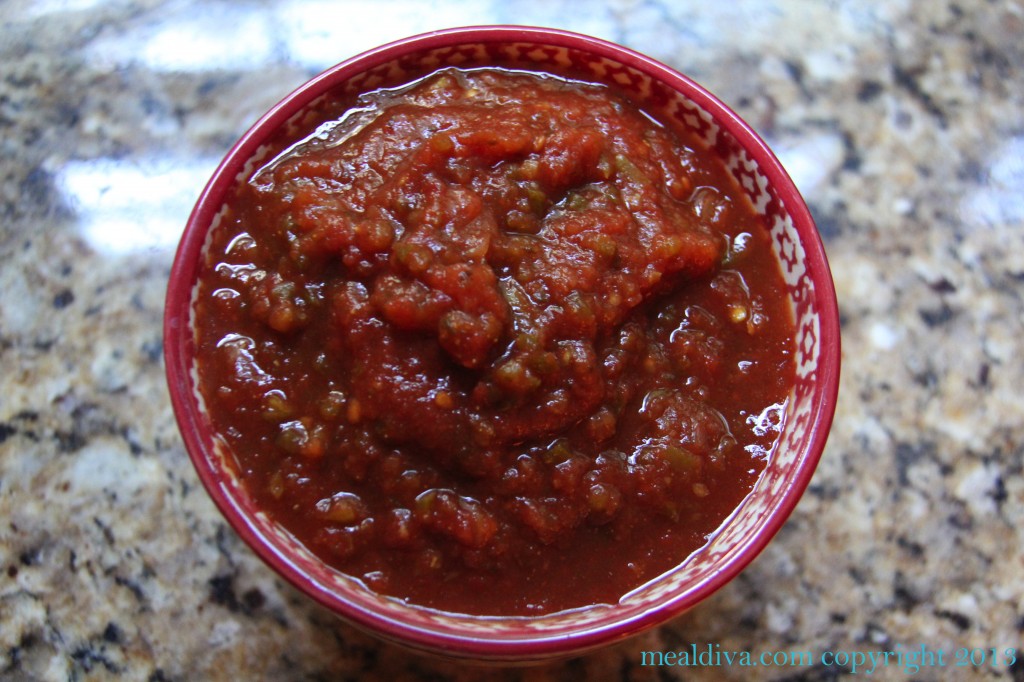 Ah…football season… it is upon us and everyone wants (and needs) a great game-watching snack… so why not try making your own salsa… it will take you less than 10 minutes!
Salsa is a staple in our house. We eat it all of the time and on everything from eggs to tortilla chips to soup and grilled cheese sandwiches… yes the list could go on and on! To cut down on the amount of salt in our diet, I often throw this homemade salsa together and my kids eat it right up! Yum! If you like Salsa, be sure to check out my Taco soup as well! Happy snacking!
Homemade Salsa
Ingredients:
1 can (28 oz) whole tomatoes, drained
2 cans (10 oz) diced tomatoes and green chilies
1 small red onion, chopped
1 garlic clove, minced
¼ tsp agave
¾ cups fresh cilantro, roughly chopped
2 tbs. fresh lime-juice
1 jalapeno, diced small (optional)
¼ tsp ground cumin (optional)
Directions:
Combine all of the ingredients in a blender or food processor.
Blend until you get a nice consistency.
Refrigerate salsa for at least an hour before serving! Enjoy!