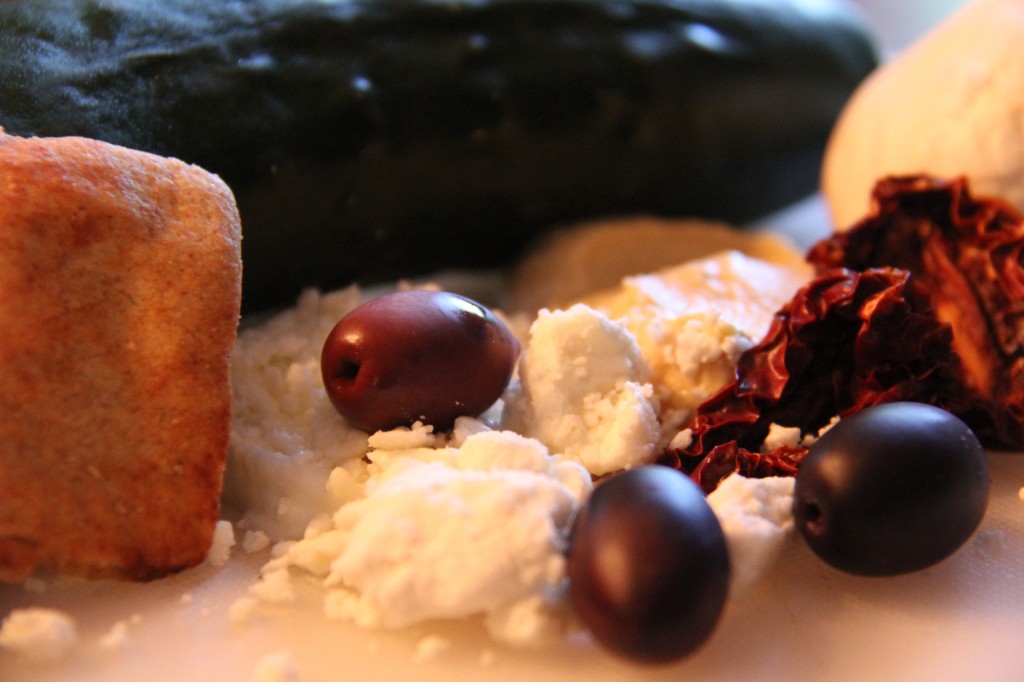 My oldest daughter, Peanut, has food allergies, sesame being one of them so we enjoy this without the hummus… and it's still yummy! The red pepper puree alone is simply delicious and it makes a great sandwich spread as well!
Healthy Greek Layer Dip
Ingredients:
1 jar roasted red and yellow peppers, sliced
1 1/2 cup plain Greek yogurt
1 garlic clove, minced
6 fresh basil leaves, torn
Salt and pepper to taste
1 cup garlic roasted hummus (this can be sore bought or homemade)
1 cucumber, peeled and chopped
1/2 cup black olives, pitted and chopped
1 tomato, chopped
1 cup feta cheese, crumbled
½ cup sun-dried tomatoes, chopped
1 small red onion, chopped
Pita chips for dipping
Directions:
In a food processor or blender, combine roasted red and yellow peppers, yogurt, garlic, basil and salt and pepper. Blend to combine.
Spread one cup of the red pepper puree evenly on the bottom of a baking dish.
Spread the hummus evenly over top of the puree.
Top hummus with an even layer of cucumbers, then olives, the cheese, tomatoes and onion.
Serve with pita chips for dipping! YUM!