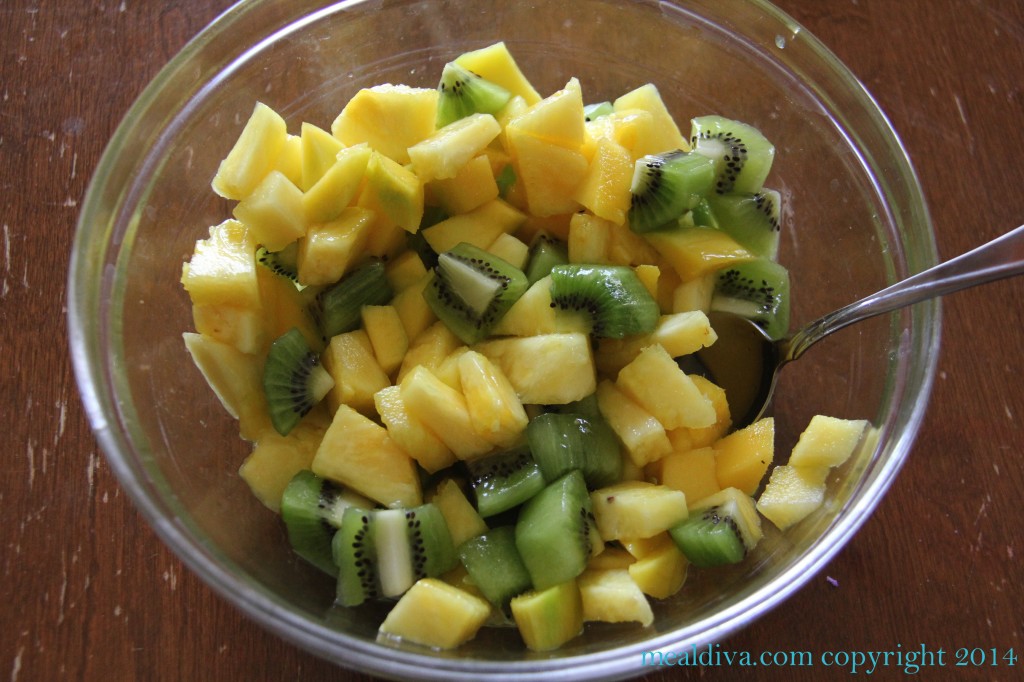 Fruit ambrosia with rum is a fantastic salad where the beautiful flavors of tropical fruit are enhanced by the addition of rum and coconut – it smells like the beach! I like to eat this with pita chips or graham crackers but it's perfect just eaten on it's own – like a semi-healthy snack or side dish. In fact, I plan on serving this for the mom's in my life this mother's day with brunch! Mmmmm…it's seriously tasty….
Oh yes my friends, this is a real adult fruit salad: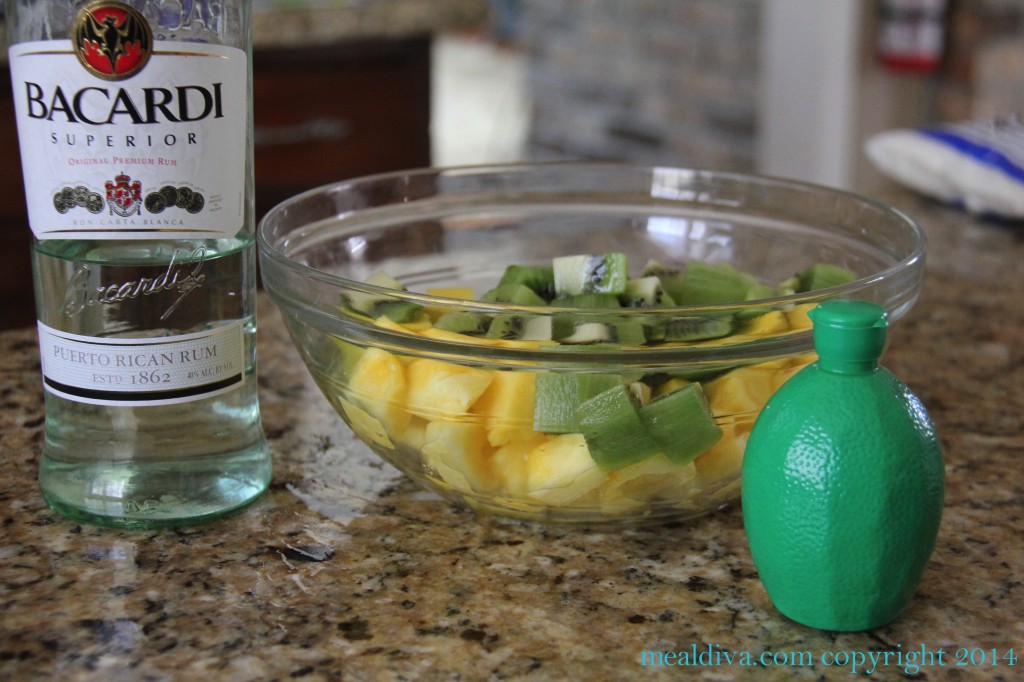 Fruit Ambrosia with Run
Ingredients:
½ cup water
½ cup sugar
4 tbs. white rum
4 tbs. limejuice
3 mango's, peeled and cubed
6 kiwi's, peeled and cubed
1 pineapple, peeled and cubed
3 tbs. sweetened coconut
Directions:
In a medium saucepan over high heat, combine that sugar and water.
Bring to a boil then cook, stirring until the sugar dissolves.
Remove sugar water from the heat and stir in the rum and limejuice.
Let the mixture cool completely.
Meanwhile, in a large bowl, combine the cubed fruit then toss with the sugar-water-rum mixture to combine.
Top the salad with coconut and enjoy!