This is a fantastic and beautiful winter fruit salad that can be served whenever you feel like a sweet seasonal treat! Made with a few simple seasonal ingredients, it's completely gluten free and vegan. It looks beautiful on the table and kids go crazy for it!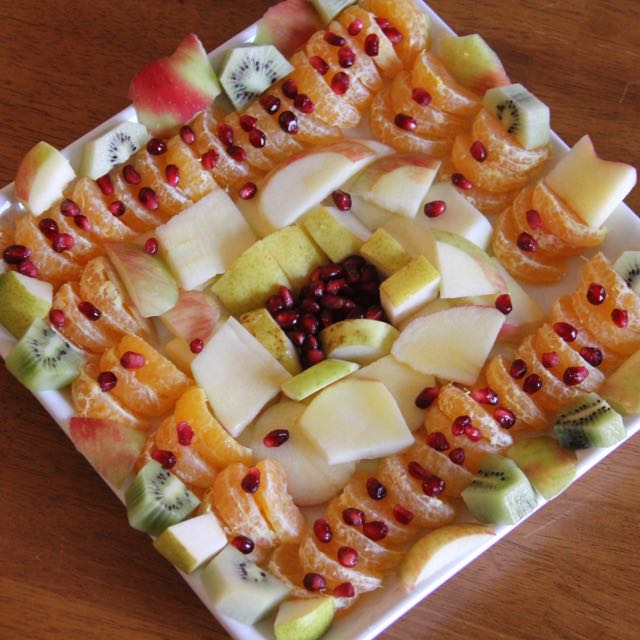 Speaking of kids – my kids put this one together. I usually serve it in a big bowl but they wanted to make it look extra special for the blog. Either way this recipe is sweet and tangy and totally delicious! Enjoy!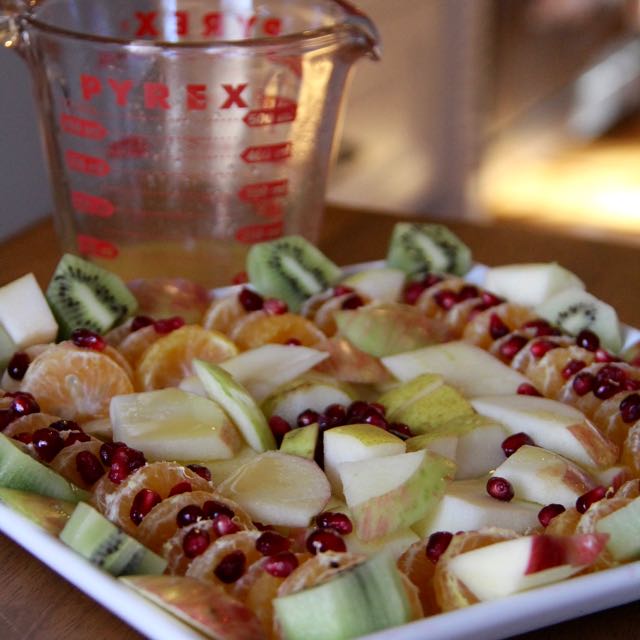 Flavorful Winter Fruit Salad
Ingredients:
Salad:
8 tangerines
4 pears
4 apples
6 kiwis
1 1/2 cups pomegranate seeds, optional
Dressing:
2 tbs. maple syrup ( real syrup)
1 tbs. fresh lime juice
Directions:
Peel the tangerines.
Cut pears and apples into bite sized chunks.
Peel kiwis and cut in half lengthwise. Slice kiwis into bite sized chunks.
Make the dressing by whisking together the maple syrup and lime juice until well combined.
Gently toss fruit to mix and sprinkle fruit salad with pomegranate seeds just before serving, if desired.
Best served immediately!