There are two types of orange vegetable "fries" that are made in my house. Both are delicious and seasoned simply with a little olive oil, salt and pepper.
First lets talk Carrots: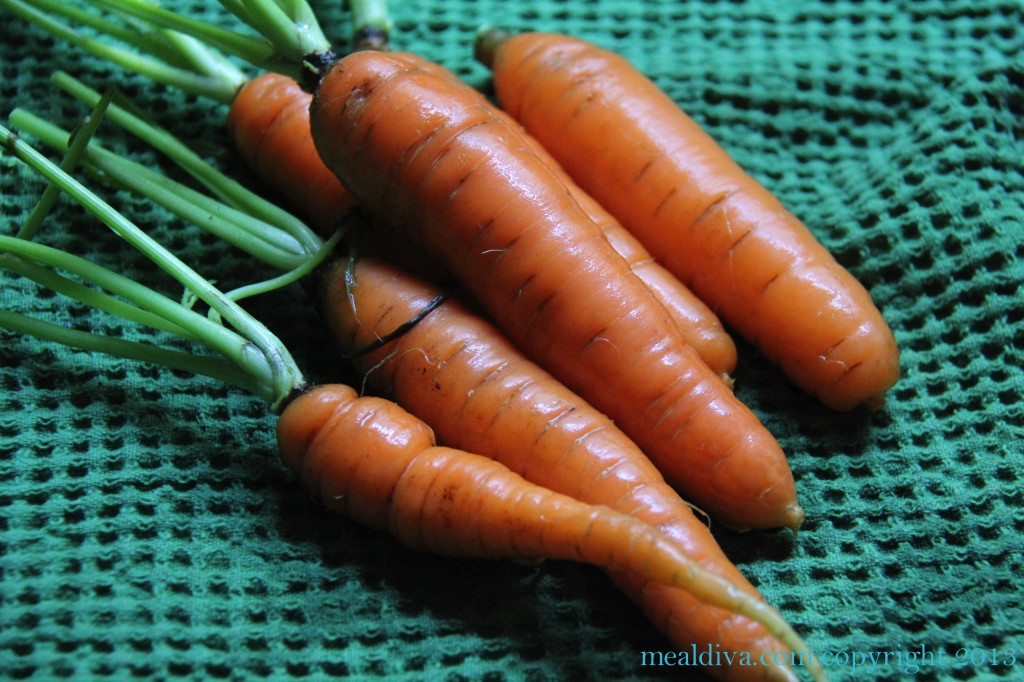 Carrots are from the parsley family. The lacy green leaves are so striking that whenever I pick a carrot from the garden, I have to pause to admire its beauty. Carrots can be eaten raw or cooked and if you type "carrot recipes" into Google you will be overwhelmed by how many recipe's come up!
Then there is the Sweet Potato: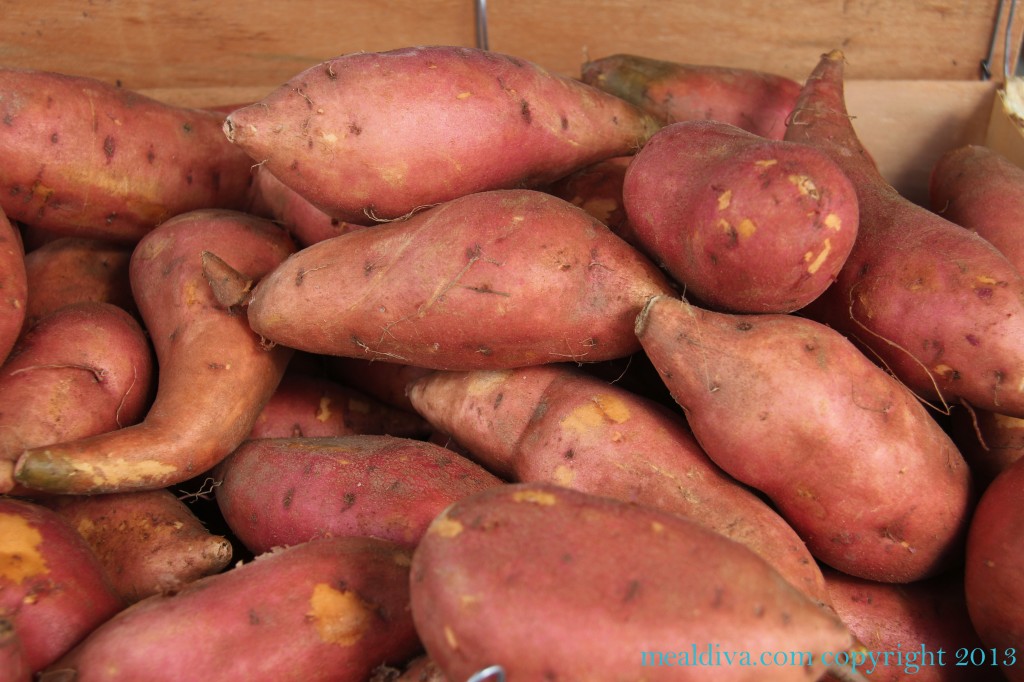 It's often called "the healthiest food" and you can find a ton of information on its health benefits both online and in many cook books.
The best part about Carrot and Sweet Potato "fries" is that both can be prepared the same way and cooked for the same amount of time (unless your sweet potato strips are thick, then they will need more time in the oven).
Here's how to do it:
Carrot or Sweet Potato Fries
Preheat oven to 450 degrees
Peel and slice 6 carrots or 2 sweet potatoes into thin strips
In a bowl, combine 2 tbs. olive oil and ¼ tsp of each sea salt and pepper
Add carrots or sweet potatoes to the bowl and toss to combine
Spread vegetables out on a baking sheet and cook, tossing them every few minutes, for 20-25 minutes until they are tender and nicely browned.
Serve with Ranch dip
So what do you prefer? Carrot or Sweet Potato Fries?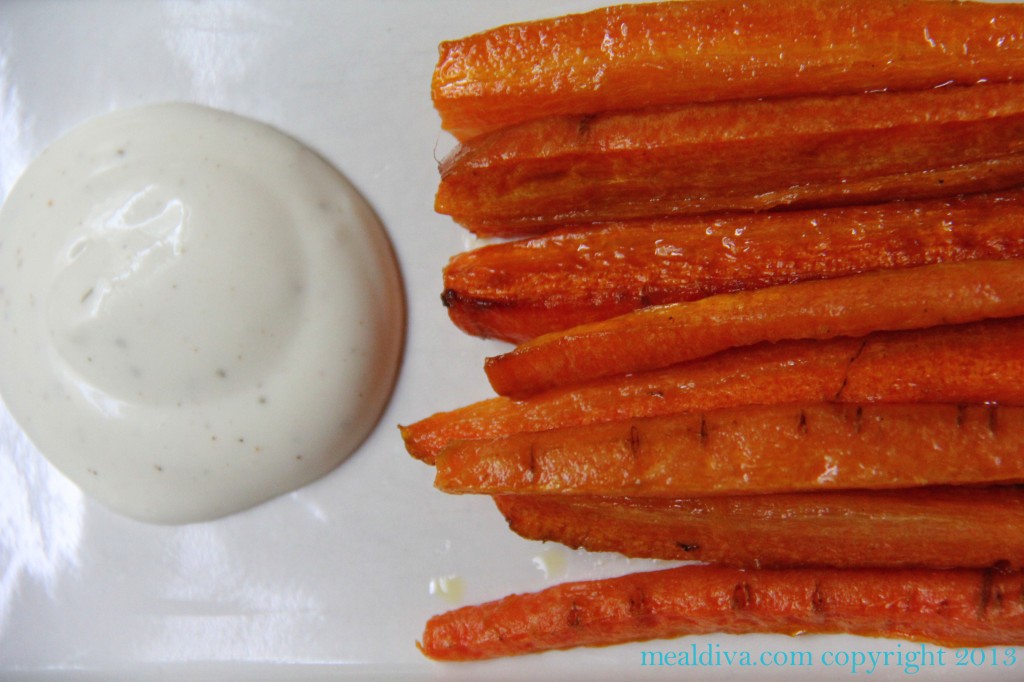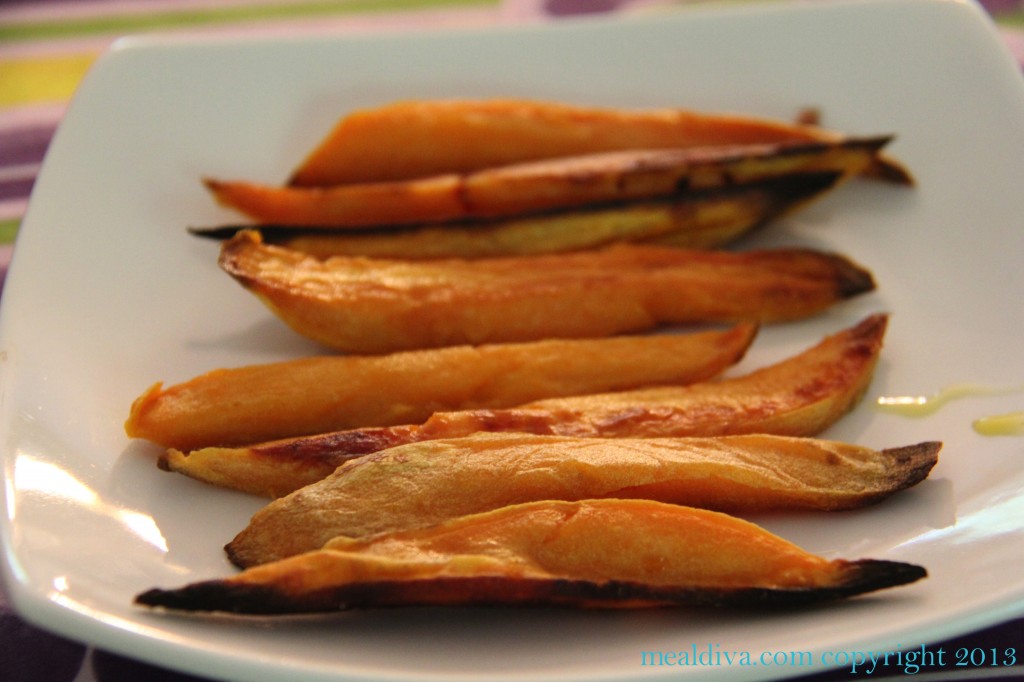 Yes, I like my sweet potato's a little crunchy!