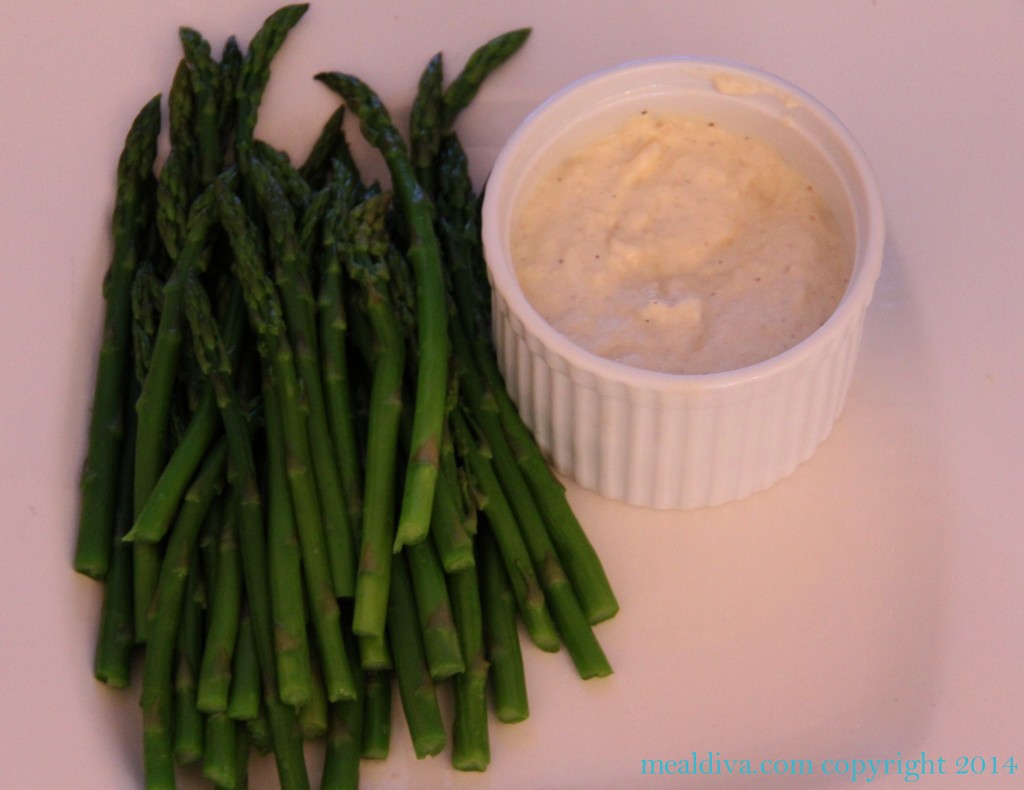 Ok, I know this picture is not that good but the dip is ROCKSTAR! It's quick and delicious… in fact it always disappears minutes after I serve it! I highly recommend you make a double batch if your feeding more then 6 people. Really, it's THAT GOOD!
Asparagus Dip
Ingredients:
32 fresh asparagus spears (about 2 pounds), trimmed
1 cup reduced-fat mayonnaise
1/4 cup grated Parmesan cheese
1 tablespoon prepared horseradish
1/2 teaspoon Worcestershire sauce
Directions:
Place asparagus in a steamer basket; place in a large saucepan over 1 in. of water.
Bring to a boil; cover and steam for 2-4 minutes or until crisp-tender.
Drain and immediately place in ice-water. Drain and pat dry.
In a small bowl, combine the remaining ingredients.
Serve with asparagus.
Looking for more appetizer recipes? Be sure to check out Buffalo Chicken Dip, and Healthy Greek Layer Dip as well. Yum!