These are hella amazing!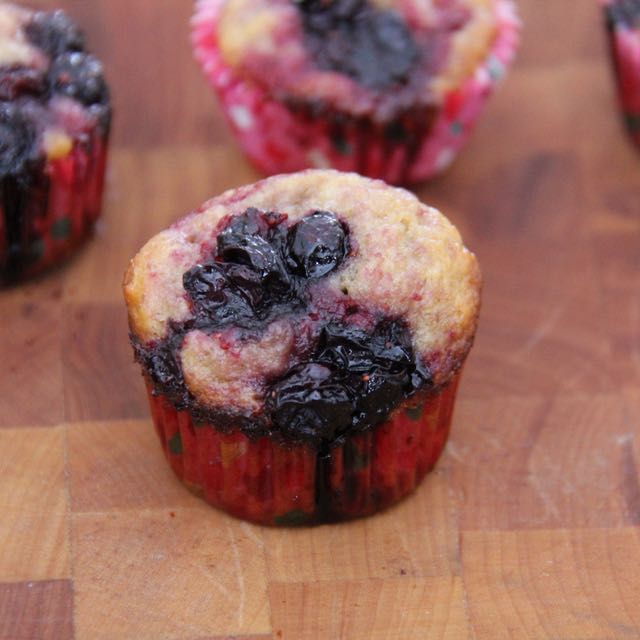 Hella – did you every say that in high school? Am I dating myself here? I hate it when I try and sound cool but it doesn't quite work.
Happens daily.
I tend to enjoy savory breakfasts like bacon and eggs and potatoes but I get weak in the knees for these blueberries muffins. In fact, these will make everyone in your house weak in the knees. Lets be honest, this recipe is almost like cheating because sugared-up blueberries are amazing all of their own. Put them in a gluten free muffin and they become mind-blowing.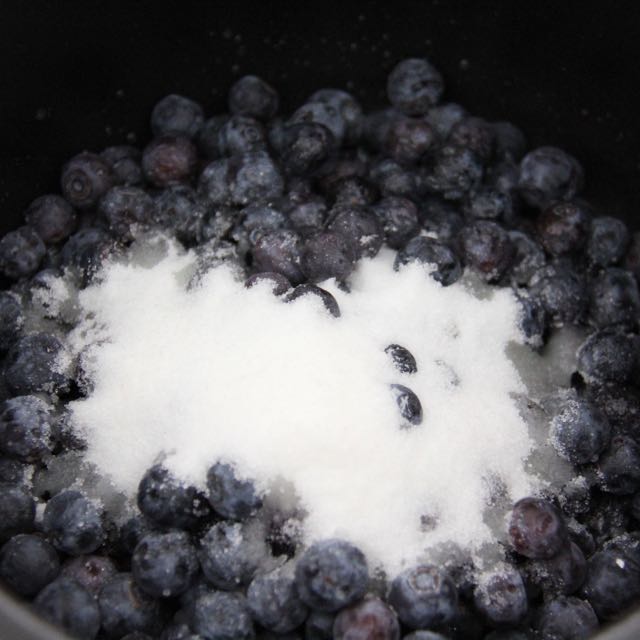 This sauce is pretty much a love fest in a pot.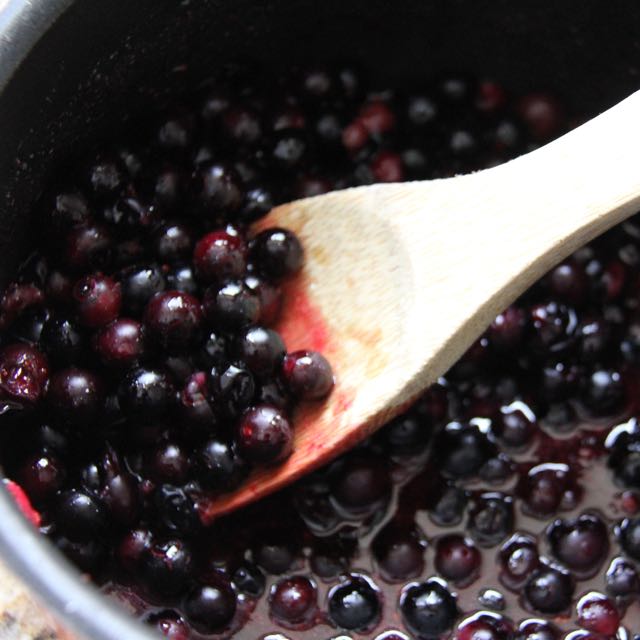 Almost like dessert for breakfast.
Hella! Enjoy!
Decadent Gluten Free Blueberry Muffins
Ingredients:
2 cups gluten-free all-purpose flour
3/4 cup sugar
2 tsp. baking powder
1 tsp. xanthan gum
1/2 tsp. salt
1/2 cup (1 stick) unsalted butter, melted and cooled
1/2 cup whole milk
2 large eggs
2 tsp. grated lemon zest
1 tsp. vanilla extract ( Gluten free)
2 cups blueberries
3tbs. white sugar
1 lemon, juiced
Directions:
For the blueberries:
Put all the ingredients in a small pot on the stove over medium high heat.
Bring to a boil and simmer for 3-5 minutes until the blueberries are almost soft. Take off the heat and set aside.
For the muffins:
Preheat oven to 375°F.
Lightly butter or grease a 12-cup muffin pan or line with paper liners.
Stir together flour, sugar, baking powder, xanthan gum and salt in a medium bowl until blended.
Whisk together butter, milk, eggs, lemon zest and vanilla in a large bowl until combined.
Stir in flour mixture until almost completely moistened.
Fold in blueberries until evenly mixed. Batter maybe be thick, do not continue stirring.
Divide batter evenly between muffin cups, filling each about three-fourths full.
Bake 10 minutes.
Rotate pan and continue to bake about 10 minutes longer or until muffins are golden brown and knife inserted in center comes out clean.
Cool in pan 3 -5 minutes. Serve warm or remove to wire rack to cool completely.
Like blueberries? Check out my blueberry pork chops and my famous blueberry dessert as well! Cheers!