For this weeks Crockpot Thursday, I had to take a break from dinner recipes and turn my attention to this amazing hot chocolate recipe. Wow. With Halloween tomorrow night and Christmas Tree seeking and sledding snow days right around the corner, this recipe is a must for your kid-happy retitoire. After all, what's better then spending fun outside in the cold and then coming in to enjoy a steaming cup of hot chocolate? The best part about this recipe is that it's ready when you are! That's right – no more annoying questions about how fast can you whip on some hot chocolate because it will be ready when you come inside! So print this hot chocolate crockpot recipe out and stick it on your fridge ( unless you have a fancy stainless steal one and in that case stick it somewhere else). Enjoy!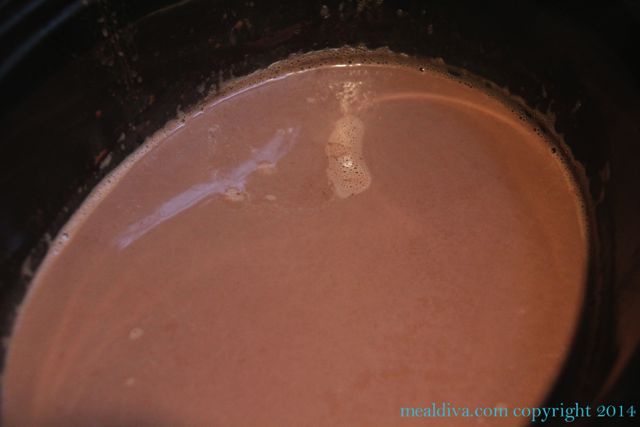 Smooth, creamy, perfect hot chocolate that's made even better with the addition of chocolate chips!!!!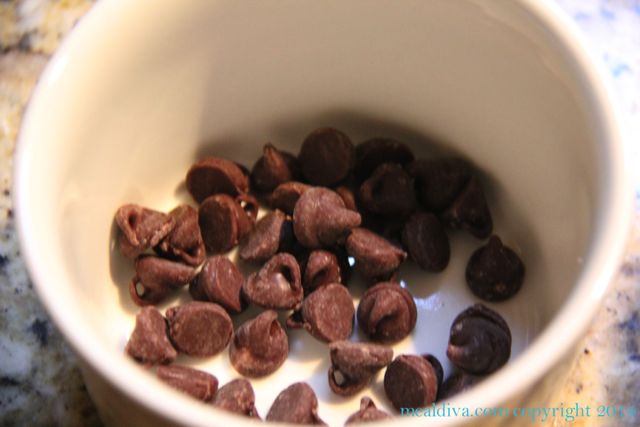 Did I tell you that my kids did the happy dance when I serve this up?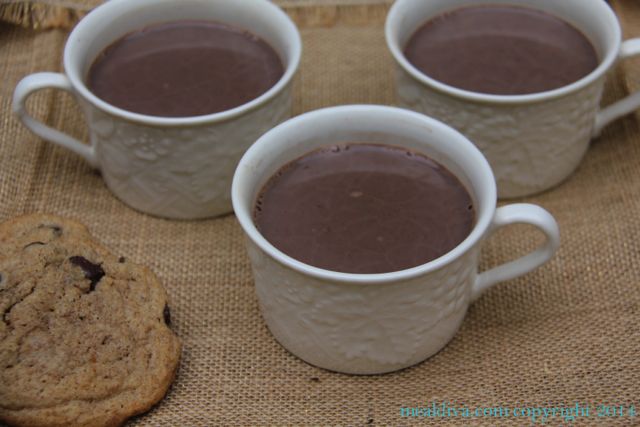 Then they almost cried from shear joy as I topped their mugs off with mini marshmallows and served them with homemade chocolate chip cookies ( Nestle has the best recipe).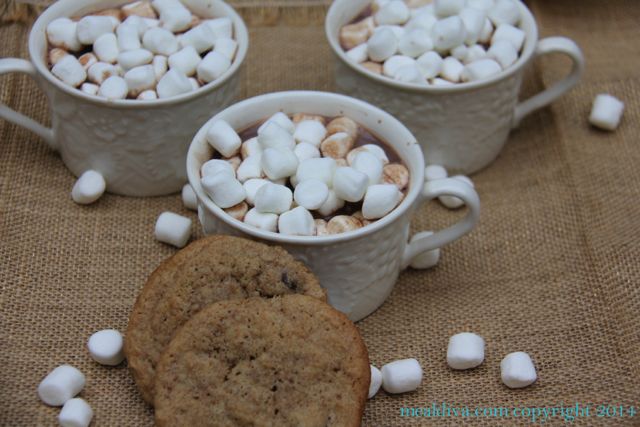 Crockpot Hot Chocolate
Ingredients:
4-5 cups nonfat dry milk
1/2 cup baking cocoa
3/4 cup sugar
2 tsp. vanilla
11 cups water
1 tbs. Chocolate chips
Whipped Cream and mini marshmallows ( optional)
Directions:
Combine all ingredients except chocolate chips, whipped cream and marshmallows in a crockpot.
Cover and cook on low for 3-4 hours, stirring occasionally.
When ready to serve, add 1 tbs. chocolate chips to the bottom of each mug then pour hot chocolate over. Stir to combine then top with whipped cream or marshmallows or both!