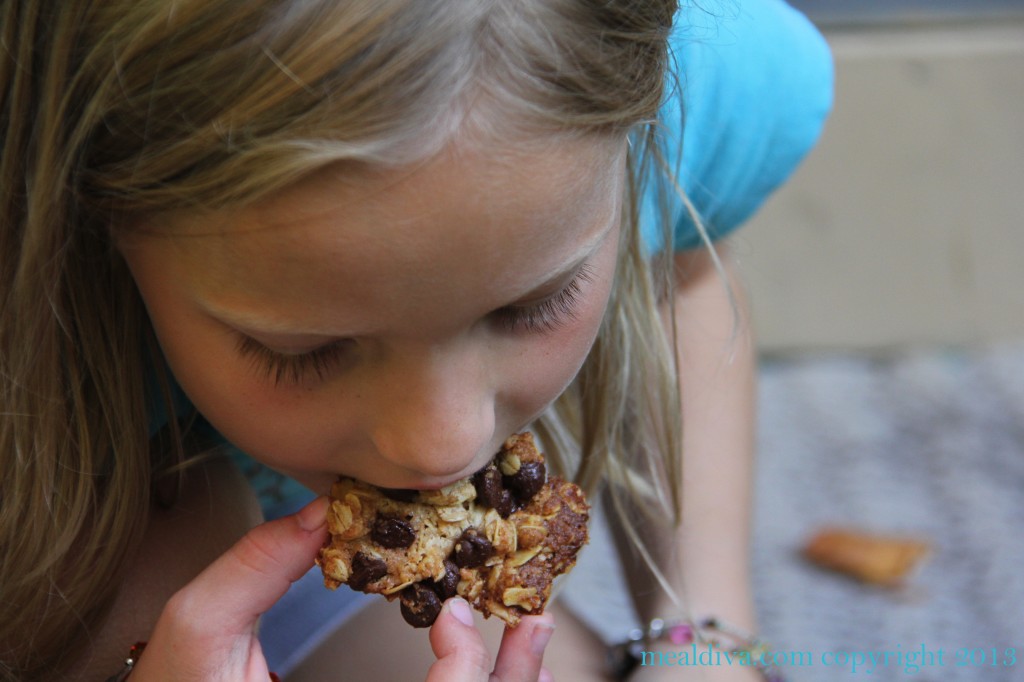 These cookies are the perfect "treat"to keep kids happy with their packed school lunches! With only 7 ingredients, and not a ton of sugar, these delicate cookies can be made in a snap and enjoyed all week! I never feel THAT bad about giving these to my kids!
Chocolate-Chip Crisps
Ingredients:
4 tbs. salted butter, melted
3 tbs. sugar
2 1/2 tbs. whole-wheat flour
1 tsp. vanilla
1/4 tsp. salt
2/3 cup rolled oats
1/2 cup dark chocolate chips
Directions:
Preheat oven to 350
Line cookie sheets with parchment paper
In a bowl, mix butter, sugar, flour, vanilla and salt until well combined and there are no "chunks."
Add rolled oats and then chocolate chips and combine.
 Place 1 tsp. of dough, 1 1/2 inches apart, onto baking sheets.
Bake until golden, about 10-12 minutes.
Let cool on the cookie sheets for 5 minutes before transferring them to paper towels to cool completely.
Enjoy!