These muffins are all about adding vegetables in unexpected places. This recipe is sweet and full of fall flavors!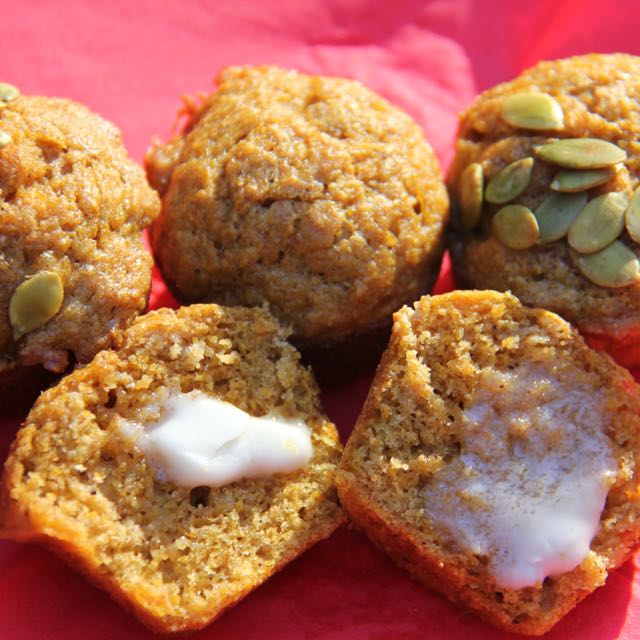 I'm also brining you squash muffins because I am swimming in squash right now! I have butternut, acorn, delicate and hubbard all over my kitchen. Most squash will store for a long period of time if you don't wash them right away. I don't know about you but I prefer butternut squash over other varieties. The rich orange squash bakes well and leftovers make fabulous soups. Butternut goes great on the grill as well.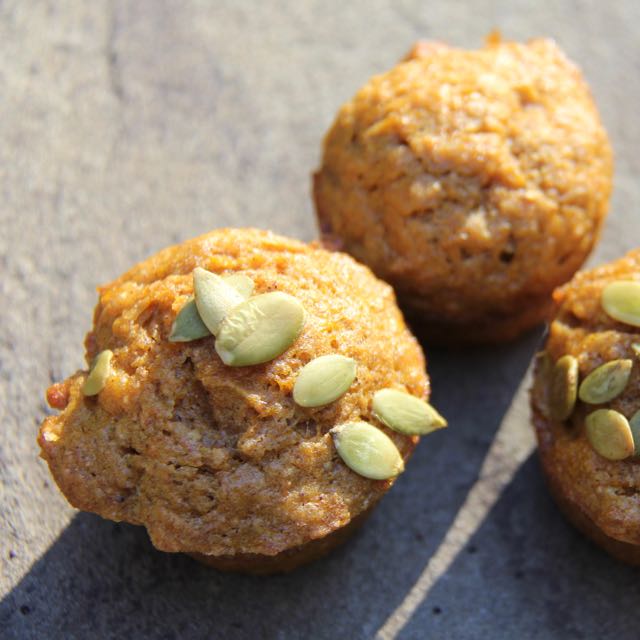 Back to muffins….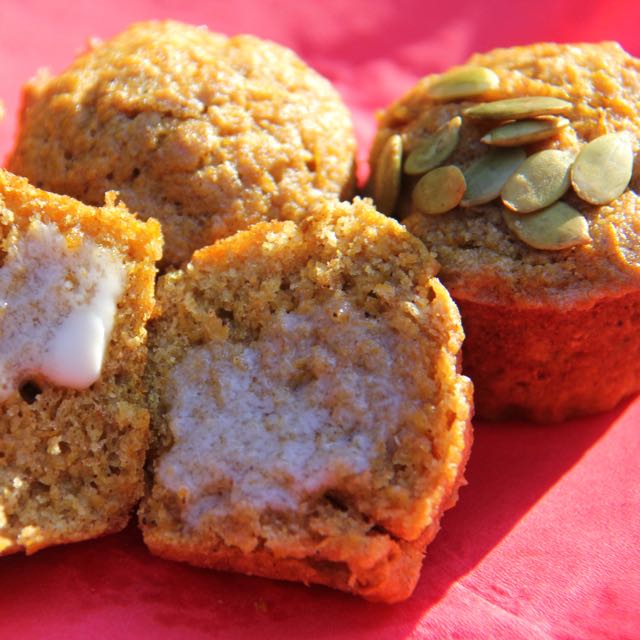 My kids love these baked fresh for breakfast or packed as a surprise in their lunch and I know yours will too! Enjoy!
Butternut Squash Muffins
Ingredients:
1/2 lb butternut squash (peeled seeded and cubed)
11/2 cups all-purpose flour
2 tsp. baking powder
1/2 cup white sugar
1/4 tsp. salt
2 tsp. pumpkin pie spice
3/4 cup milk
1 beaten egg
1 tbs. melted butter
Directions:
Preheat oven to 400 degrees F (200 degrees C). Lightly grease a 12 cup muffin pan.
In a medium saucepan with enough water to cover, boil squash 20 minutes, or until tender.
Remove from heat, drain, and puree in a food processor.
In a large bowl, whisk together flour, baking powder, white sugar, salt and pumpkin pie spice.
In a medium bowl, thoroughly mix together milk, egg and butter. Stir in squash. Fold the squash mixture into the flour mixture just until moistened.
Spoon the batter into the prepared muffin pan, filling cups about 1/2 full. Bake 20 minutes in the preheated oven, or until a toothpick inserted in the center of a muffin comes out clean.
Remove from muffin pan and cool on a wire rack.