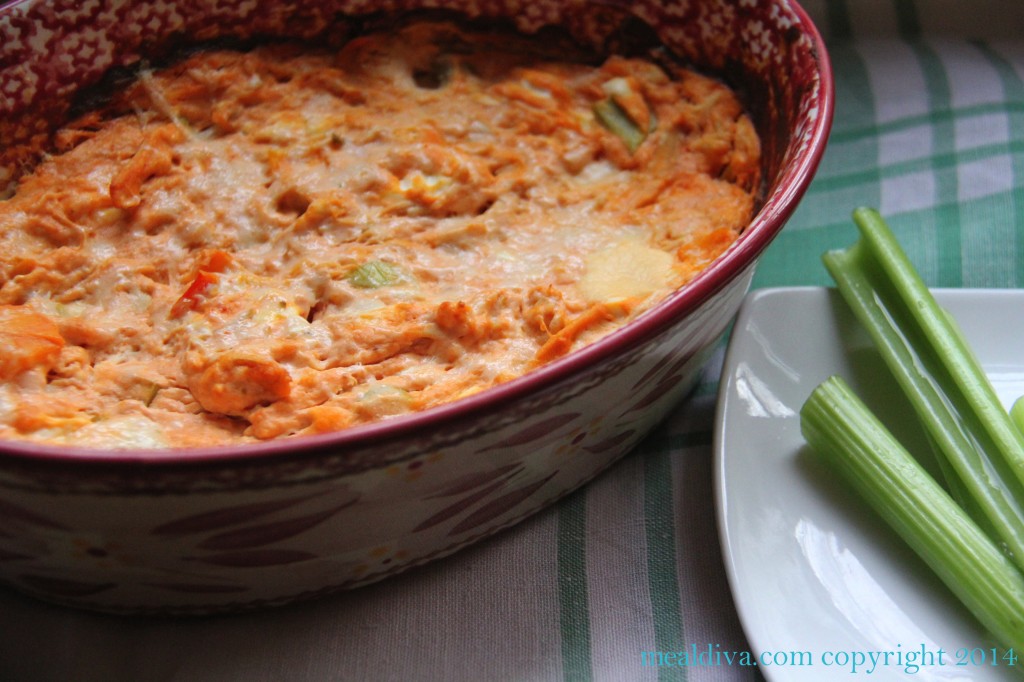 Hot Sauce: I'm not sure if I'm addicted or just impassioned by it but it's my thing: from Frank's to Tabasco to Dave's Insanity Gourmet to New Jersey's own Harvey's Revenge. So what goes with hot sauce? In my opinion the answer is simple– ANYTHING!
Today I'm sharing one of my favorite hot sauce incorporated recipes: Buffalo Chicken Dip. This is a real GREAT dip recipe… seriously…especially when it's piping hot and dripping all over the place. You can never go wrong with hot dip…
This recipe can be modified to your heart's desire. I used celery and peppers to add some crunch but onions and jalapenos would be good as well. It's impossible to mess this up and if changing the vegetable addition to one of your choice will make you happy, them I say go ahead!
Also, you can make this ahead of time, store it in the fridge and pop it in the oven right before guests arrive…
Try not to lick the bowl…. Enjoy!
I think it looks yummy even before it's baked…. and once it's done…oh ya…..dig in!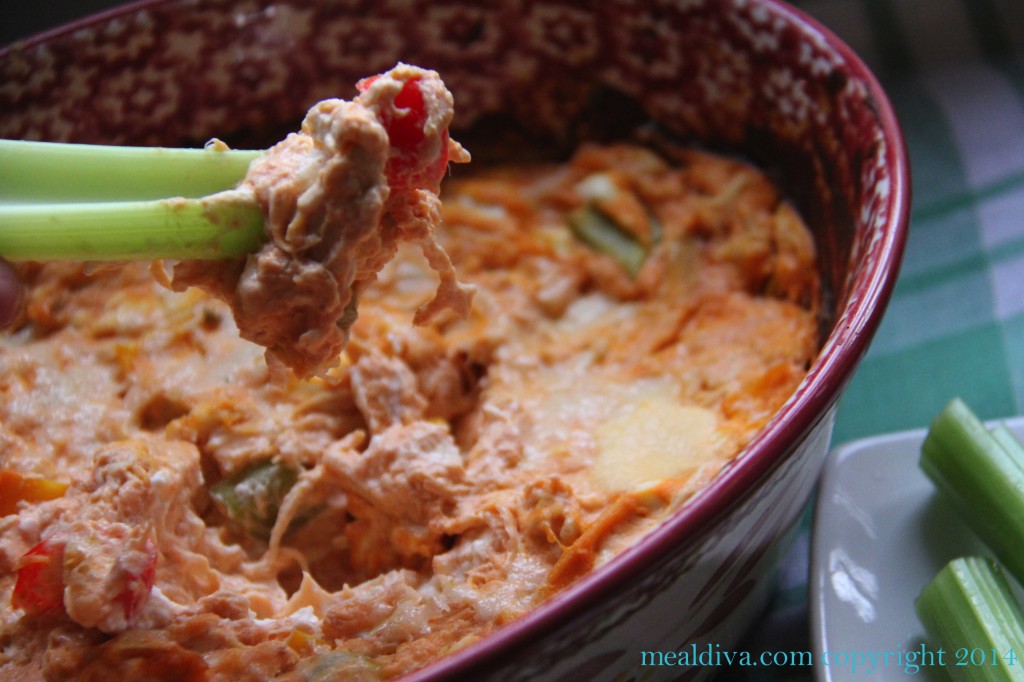 Buffalo Chicken Dip
Ingredients:
1 small chicken, roasted (a store-made rotisserie works as well), shredded
1 (8oz) package light cream cheese
1-cup light sour cream
½ cup buffalo wing sauce (I used Frank's)
2 celery stalks, chopped
1 /2 yellow pepper, chopped ( use the other 1/2 for dipping)
½ red pepper, chopped ( use the other 1/2 for dipping)
A sprinkle or Monterey jack or blue cheese for the top
Directions:
Preheat oven to 350
In a large bowl, mix the cream cheese, sour cream and hot sauce until smooth and well combined.
Add chicken, celery, yellow and red peppers and stir to combine.
Top with a light sprinkle of Monterey jack or blue cheese.
Bake in an ovenproof baking dish for 30 minutes until bubbly.
Serve with remaining peppers cut into strips along with some celery and carrot sticks. Pita and corn chips are yummy with this as well!