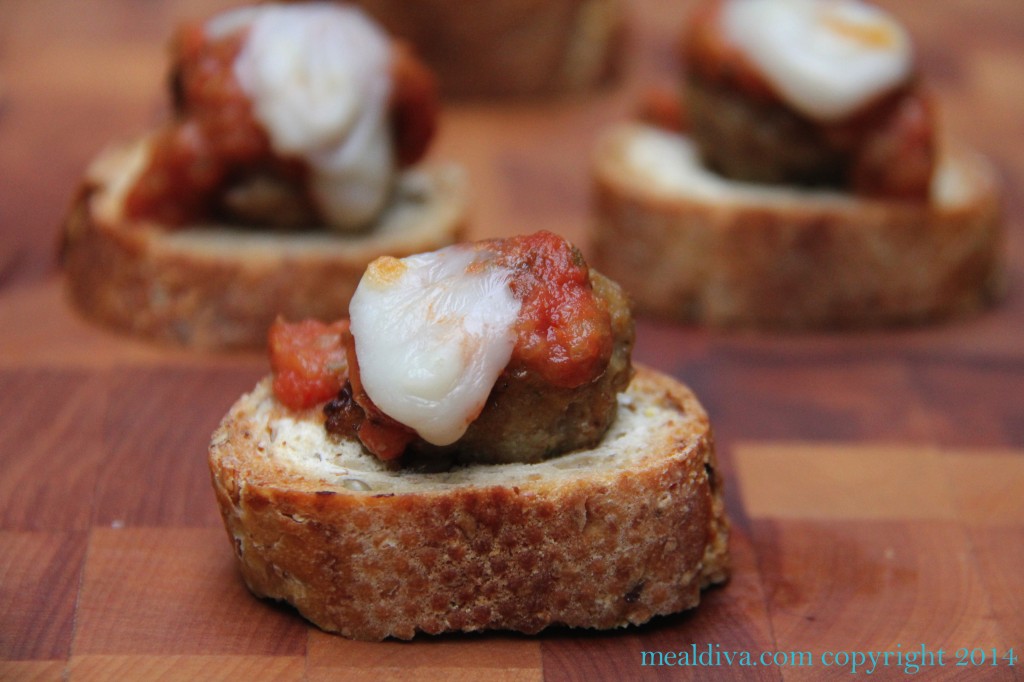 Today's #SundaySupper features delicious "Tantalizing Trays" and is hosted by Conni of The Foodie Army Wife – so thank you Conni!
I love tiny bites of food and I had a very hard time choosing just one recipe to bring to today's #SundaySupper table. After much debate, I finally chose a family favorite – bite sized meatballs. After all, we are a meatball loving family! We love turkey, beef and chicken meatballs and so today I'm taking about tasty- mini- bites– of- savory- yumminess – or as my kids call them "meatball poppers:"
They are perfect for serving as a party appetizer and for eating with your hands.
They are small but hearty and flavorful and satisfying.
They are adorable.
And so simple to make.
And they are delicious.
My kids loved every single bite of these (and so did I).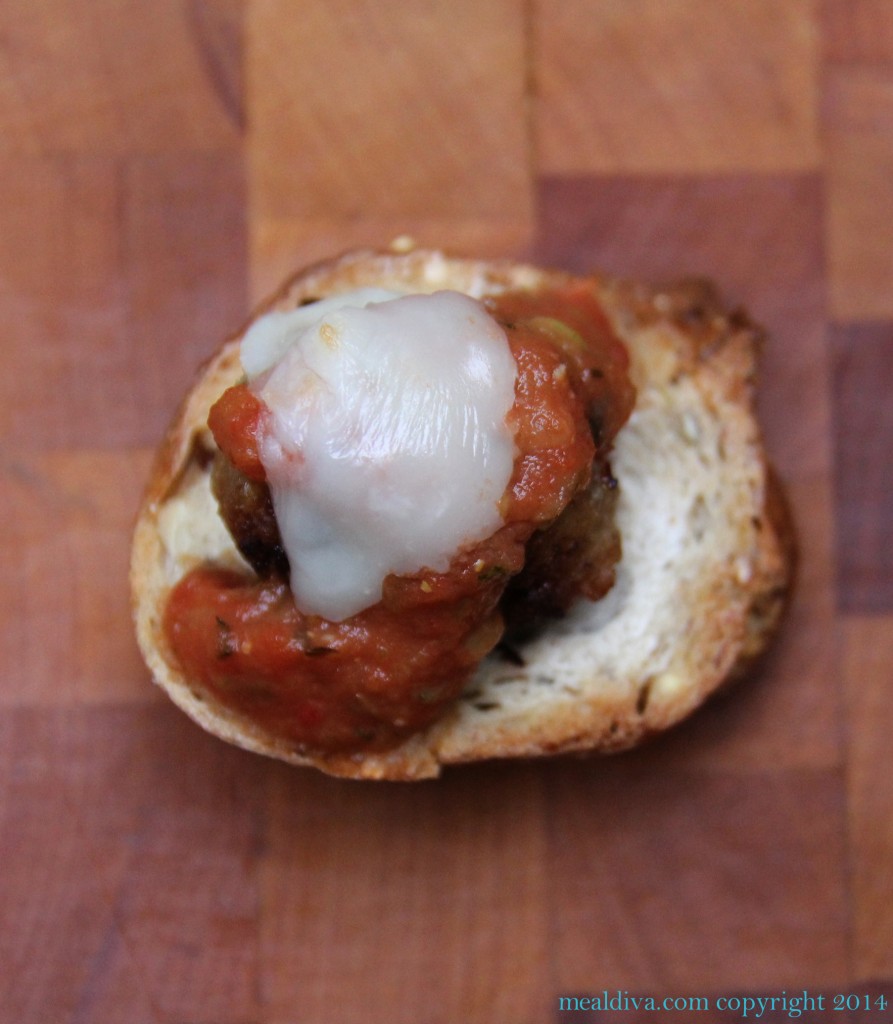 Drooling yet?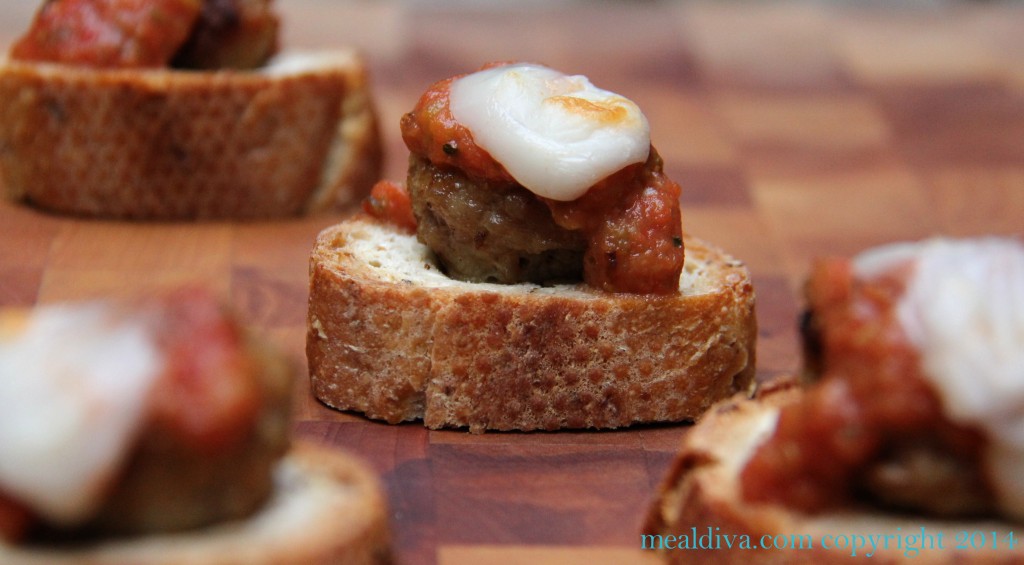 These mini meatballs can be made with ground turkey, chicken, pork, veal or beef – feel free to substitute with your favorite! I used ground chicken. The best part about these is that they can made ahead of time, stored wrapped in the refrigerator and then heated in a 350 degree oven for 10-20 minutes until they are warmed through and the cheese has melted.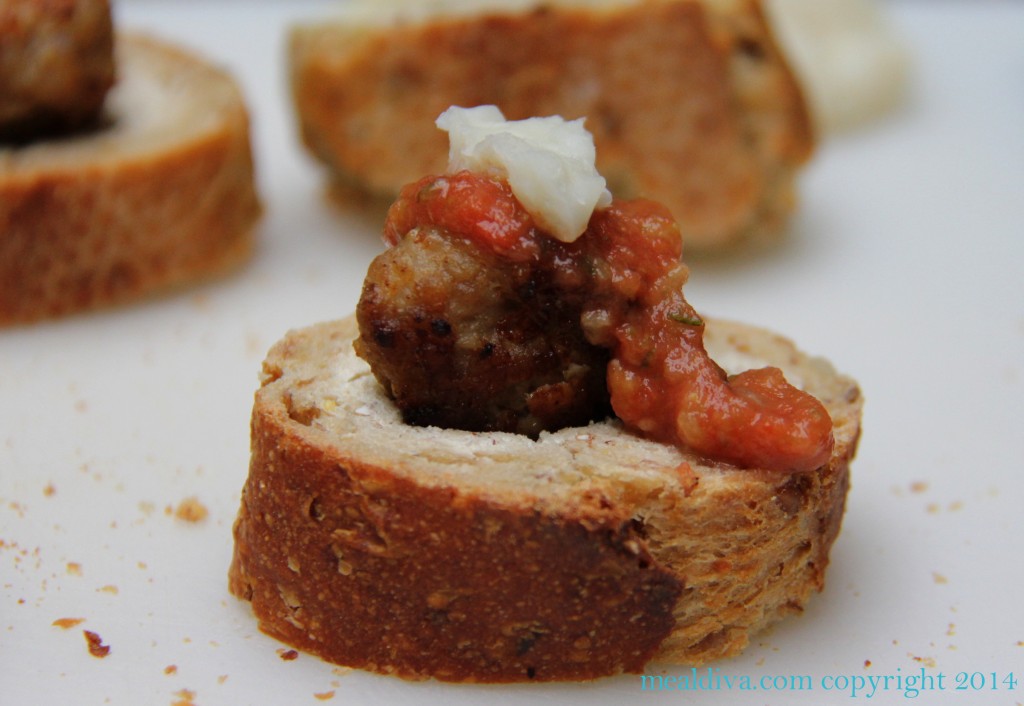 Serve this at your next party ( or as an after school snack) and watch them disappear! Enjoy!
Bite Sized Meatballs
For the sauce:
Ingredients:
1 tbs. olive oil
1 small yellow onion, chopped
1 garlic clove, diced
1 (14oz) can tomato puree
4 tsp. tomato paste
1 tbs. ketchup
¼ tsp. dried Italian seasoning
¼ cup chicken broth
Directions:
Heat olive oil in a large pan and sauté the onion for 5-8 minutes until it's fragrant and soft.
Add the garlic and sauté for an additional minute.
Add the tomato puree, tomato paste, ketchup, Italian seasoning and chicken broth to the pan then reduce the heat and simmer until the meatballs are done.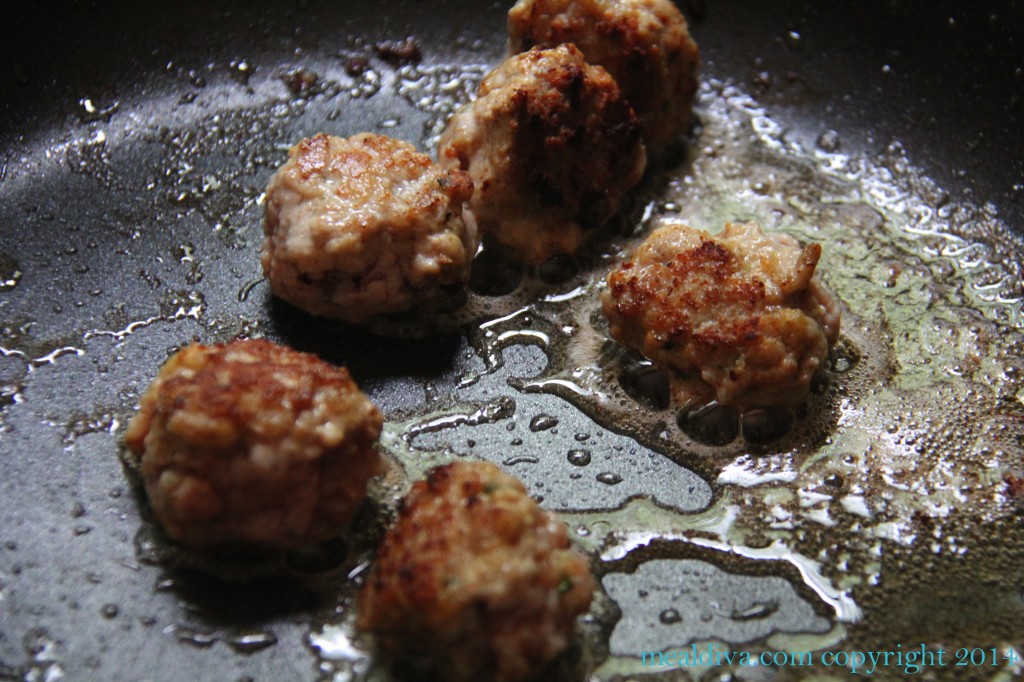 For the meatballs:
Ingredients:
1 lb. ground chicken
1/3-cup whole-wheat bread crumbs with Italian seasoning
1 egg
2 tbs. grated parmesan cheese
Salt and pepper
2-3 tbs. canola oil for frying
Directions:
Preheat oven to 400 degrees
In a medium bowl, combine the ground chicken, breadcrumbs and egg then add the parmesan cheese and a pinch of salt and pepper; mix until well combined.
Form rounded teaspoonfuls of the meatball mixture into about 25 balls.
Heat oil in a medium skillet and fry the meatballs for 2 minutes per side until they are browned then transfer them to a foil lined baking sheet and bake for 15 minutes, turning them half way through.
Using your thumb, press down on the inside part of the French bread slices; making an indent that will hold the meatball.
Place 1-2 meatballs into the middle then top with sauce then cheese.
If desired, broil until the cheese is melted, about 1-2 minutes then serve.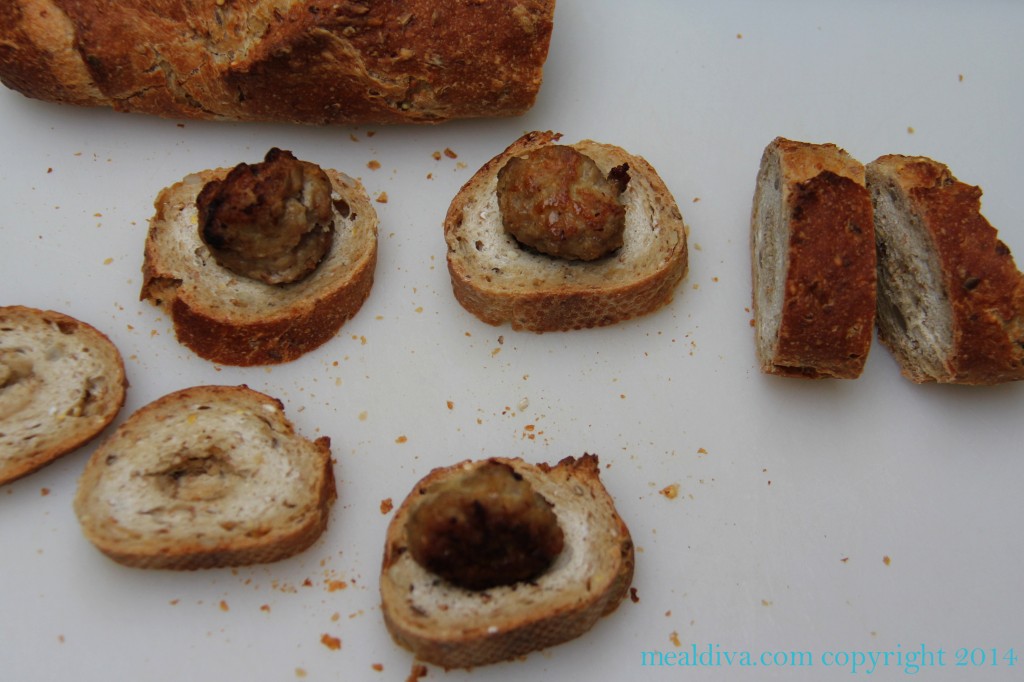 Here's what my fellow blogger friends are bringing to the table:
Savory Bites:
Sweet Treats: