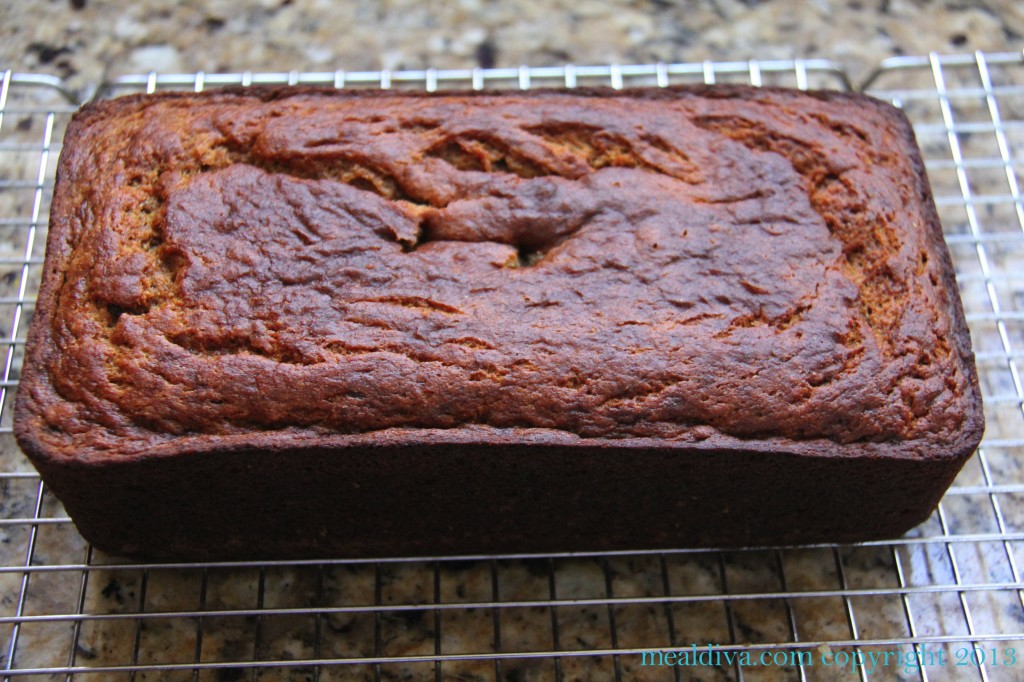 The temperature says 91 degrees outside but we are still baking in here! After getting back from vacation yesterday, we had to heat up the house to make this banana bread. It's all my kids and husband have been talking about!
Whenever we eat bananas, we never finish them all so I always have some on hand in the freezer. I freeze them with peels on so when we use them, I take them out of the freezer and place them in a bowl of cold water until they begin to soften. Then I peel, mash and voila!
So why is the Meal Diva talking about banana bread? I'm a big believer in everything in moderation so give this recipe a try: it is super easy to make and so much healthier for you than a store-bought version. It needs no preservatives because it will be GONE in one day. Guaranteed!
Banana Bread
 Ingredients
5 ripe bananas
1/3-cup butter, melted
¾ cup sugar
1 egg, lightly beaten
1 tsp. vanilla
1 tsp. baking soda
½ tsp. salt
1 ½ cups whole-wheat flour
Directions:
Preheat oven to 350
You only need two utensils for this recipe: a fork and a spatula
In a large mixing bowl, mash bananas with a fork.
Add melted butter and combine.
Once combined, add sugar and egg and continue to mix with the fork.
Stir vanilla in.
Add baking soda, salt and flour.
Spray a 4×8 loaf pan with PAM and pour mixture in.
Bake for 1 hour.
Cool on a rack before slicing and serving!