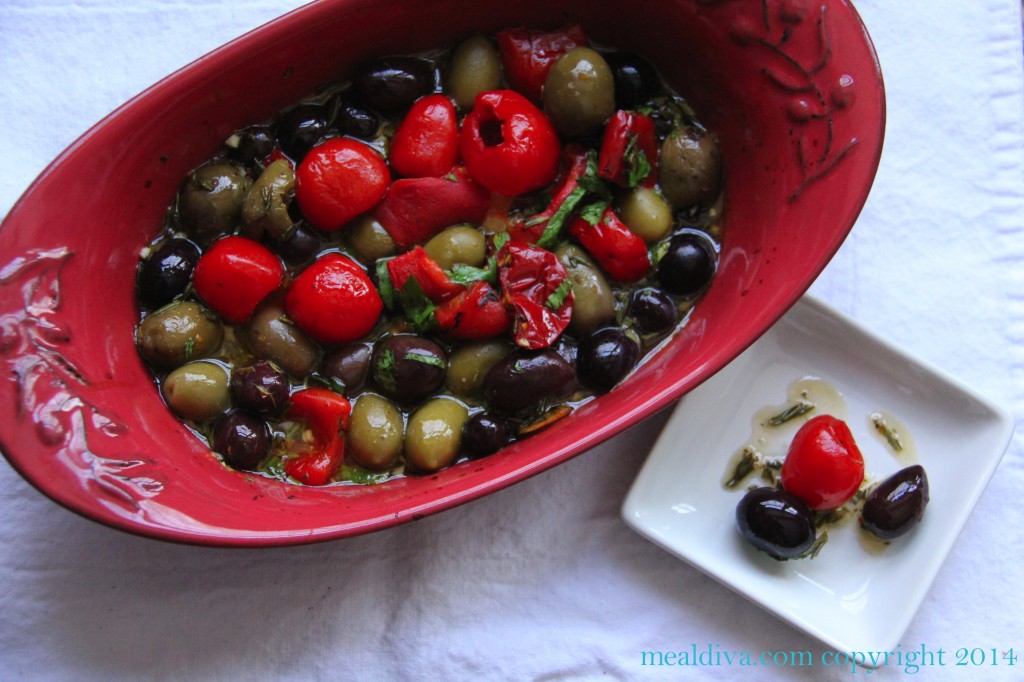 Olives and hot peppers are on my list of top 10 things to eat. Over Christmas, I was at my mom's house and she made these amazing baked olives with citrus. I ate the whole dish. The end. This week, I had an intense craving for them again and so, I tweaked her recipe a bit by adding some heat to the dish – cherry peppers and hot pepper flakes. Wow. I ate the whole thing again: it's dangerously addictive and a perfect , healthy party appetizer.
With the super bowl coming up, I wanted to share this FANTASTIC recipe for Citrus Baked Olives and Peppers with you. It's sweet and spicy and just…GAH…I love this!
If you're hosting a super bowl party, be sure to check out Meal Diva's Taco Soup as well! It's perfect football food!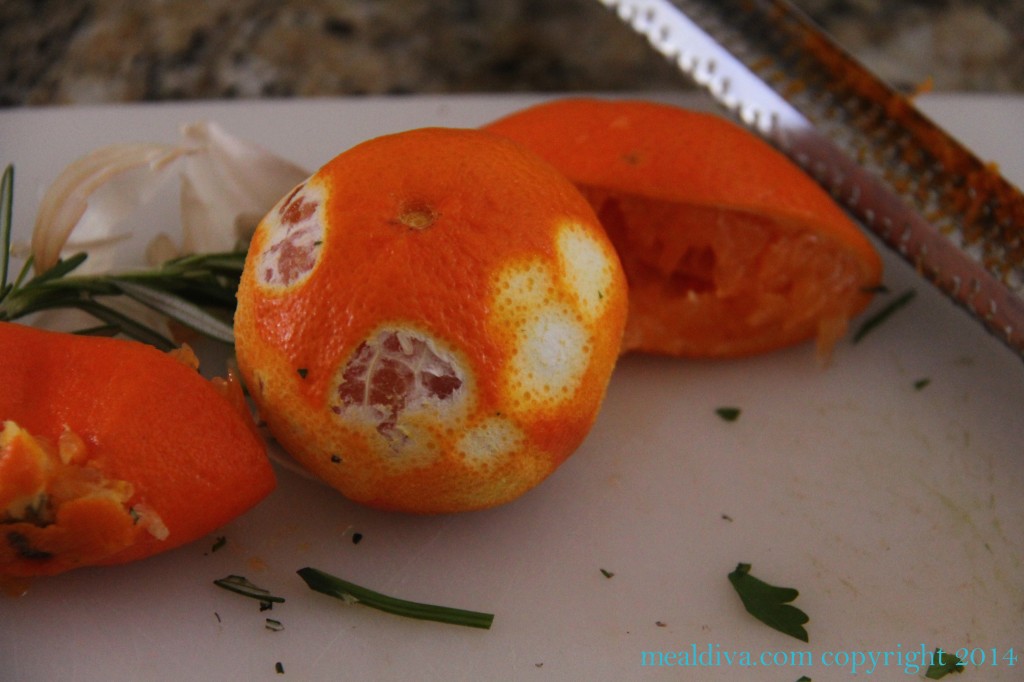 First, start by prepping your ingredients–  chopping the rosemary and parsley then zesting and juicing the clementine's.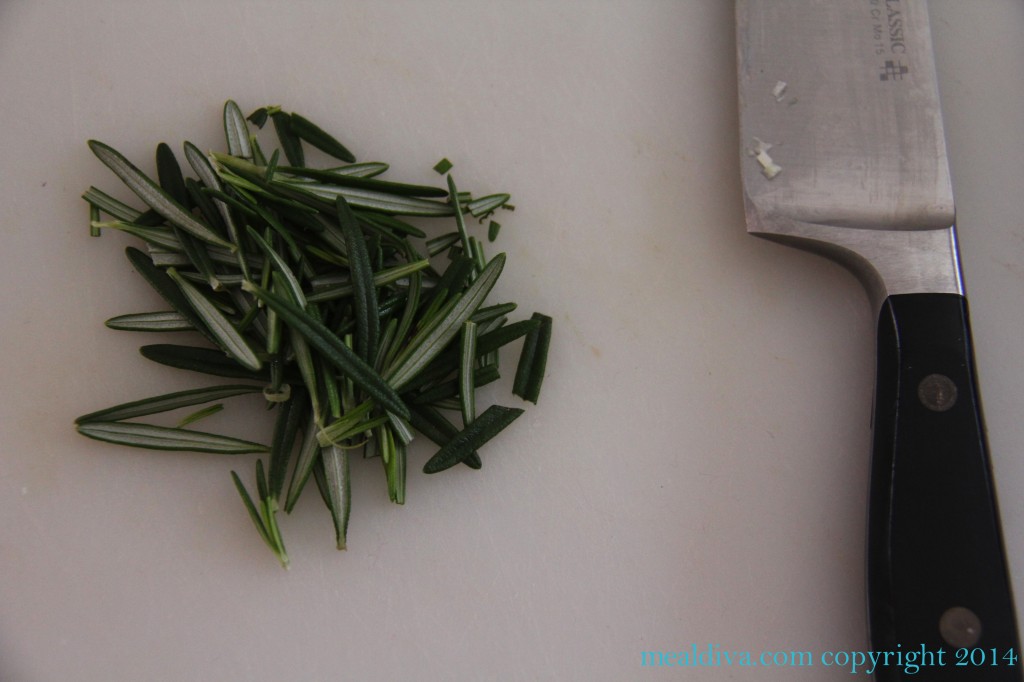 Next, bake the olives and peppers with the wine, orange juice, olive oil and garlic for 7 minutes. This step is important and you should smell the garlic and wine right away. Yum! As they are baking, combine the rest of the ingredients in a bowl so that they can quickly be added and returned to the oven to finish baking. Wait until you smell this… enjoy!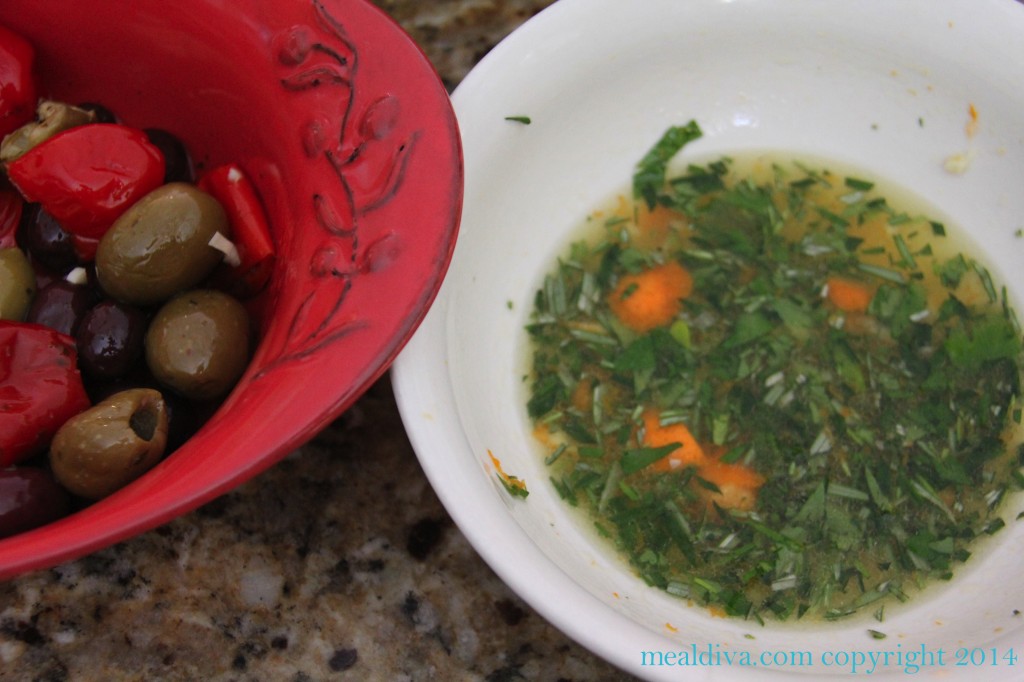 Citrus Baked Olives and Peppers
Ingredients:
2 cups whole, mixed olives
1 cup mixed sweet and cherry peppers (you can use all sweet if you don't like spicy)
½ cup roasted red peppers
¼ cup dry white wine
1 tbs. orange juice
2 tbs. olive oil
2-3 cloves garlic
2 sprigs fresh rosemary, taken off of the stem
1 tbs. fresh parsley, roughly chopped
1 tbs. fresh thyme, roughly chopped
2 Clementine's, zested and juiced
¼ tsp. red pepper flakes (optional)
Directions:
Preheat oven to 375
In an oven safe dish, mix the olives and peppers together with the wine, orange juice, olive oil and garlic.
Bake for 7 minutes.
Add rosemary, parsley, thyme, Clementine juice and zest and red pepper flakes (if using).
Bake for 15-20 minutes until nicely roasted.
These olives and peppers are great served warm or cold – by themselves, on crisp baguettes or even as a salad or sandwich topper.
What is your favorite party appetizer?