I was told today that I look like I'm in Disneyland at the farmers market. To be honest, I get more joy out of shopping, cooking and serving for food then I do from buying clothes.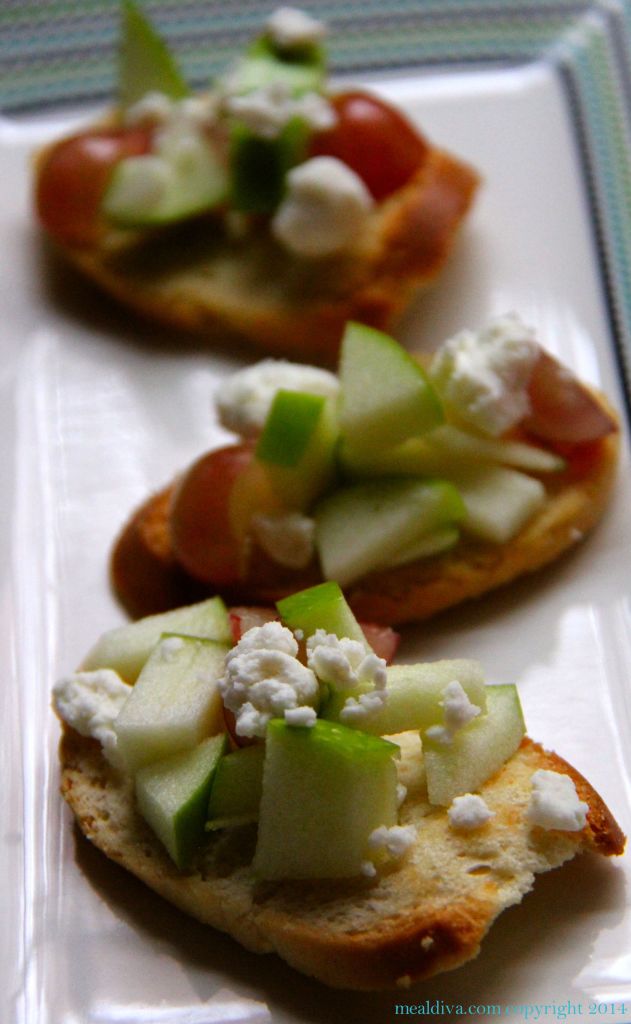 Thank you to everybody who came out and supported me today at The Long Valley Green Market! If you haven't done so already, remember to sign up for my newsfeed so that you can have free recipes and local eats information delivered right to your inbox! If you sign up today, you will also be entered to win a free copy of my Meal Planning Ebook! I hope you enjoyed the Crockpot Butternut Squash Soup and these tasty Apple, Grape and Goat Cheese Crostini's! Today I served them with a New York style toast that I picked up at the Supermarket but here's how I make them at home! Thanks for your support and happy cooking! Enjoy!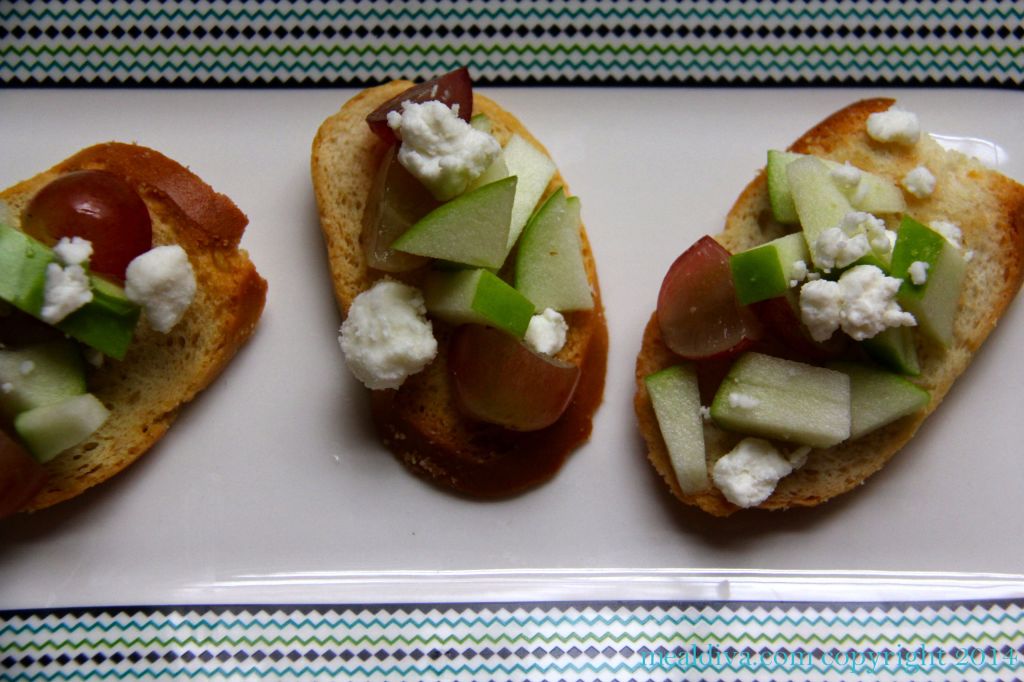 Apple, Grape & Goat Cheese Crostini's
Ingredients:
1 cup red grapes, quartered
1 green apple, diced
4 oz. fresh goat cheese, broken into small pieces
¼ cup fresh orange juice
Optional: ½ cup pecans
1 baguette, toasted with olive oil or store-made toasts, crackers or pita chips
Directions:
Slice baguette into ½ inch pieces and layer on a lined cookie sheet. Brush the tops with olive oil and bake at 350 for 8-10 minutes. Remove from the oven and allow to cool.
Meanwhile, in a large bowl, lightly toss the apples, oranges juice, grapes and pecans.
Add the goat cheese and lightly toss again.
Top the crostinis or crackers with ¼ cup of the fruit mixture and serve immediately.