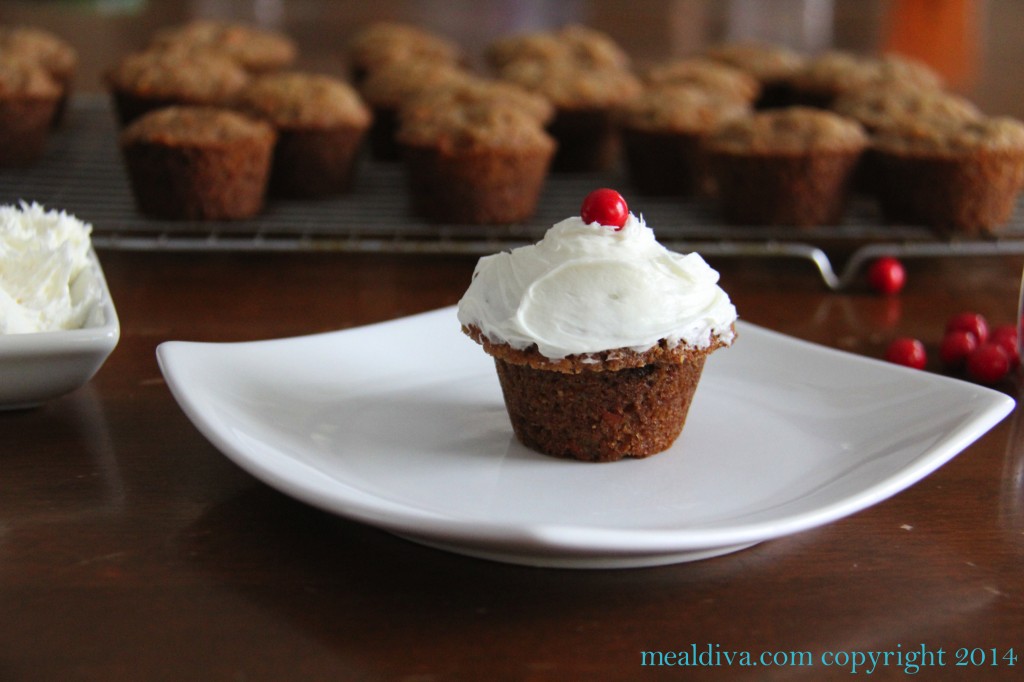 Lately, I've been obsessed with making things mini: like mini pots of chili, mini apple muffins, mini sweet potato pies , little Oreo truffles and now mini carrot muffins! Who knows what's next….
On to muffins: simply put, this recipe for Gluten-Free Carrot Muffin with cream cheese icing ROCKS!
If you've been following me for a while, you might be wondering why, since we are a shellfish/tree nut/ sesame free house, am I making a gluten-free recipe as well? I promise you that I'm not trying to make my life complicated, I just have a few friends who can't eat gluten and are in need of some great recipes for baked goods. I played with this recipe a little and ultimately took ideas from Glutenfreegoddess  and Mynaturalfamily — Both sites have some fantastic gluten-free recipes and you should check them out!
Now onto yummy, mini carrot muffins!
First, grate your carrots.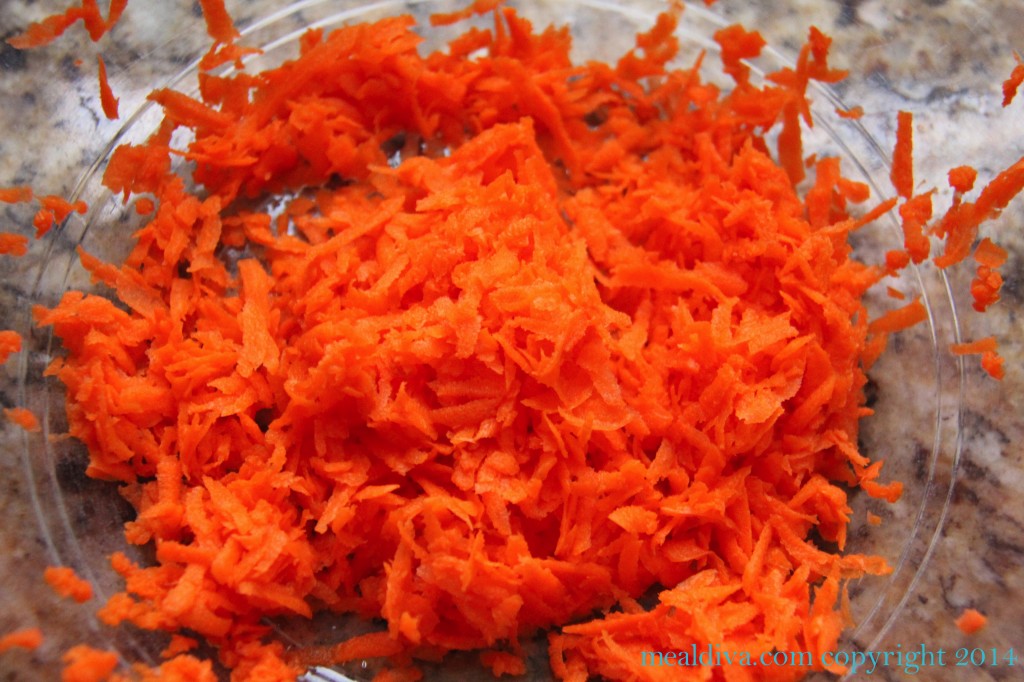 Next, prepare the wet and dry ingredients in separate bowls. Also, feel free to add some walnuts– I think they would add a nice crunch!
Don't mind the loose carrot pieces in the picture…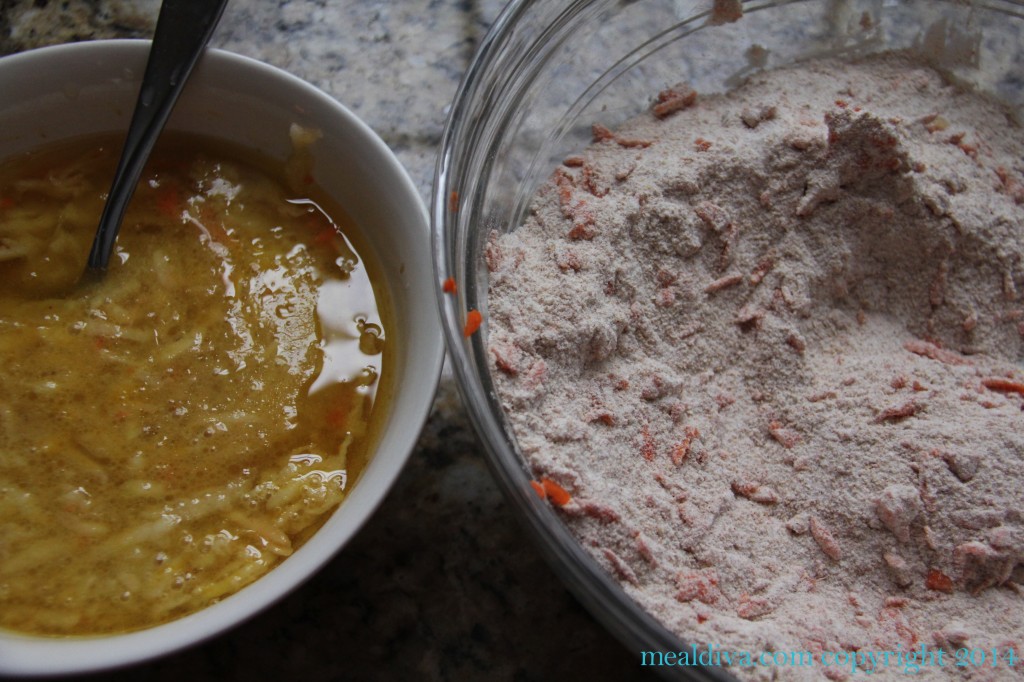 Drop mixture into mini-muffin cups and make sure your oven is pre-heated to the right temperature. I know I'm not "supposed" to taste the batter…but I may have "accidentally" gotten some on my finger and I have to say: I'm excited for the final product! Tasty, tasty!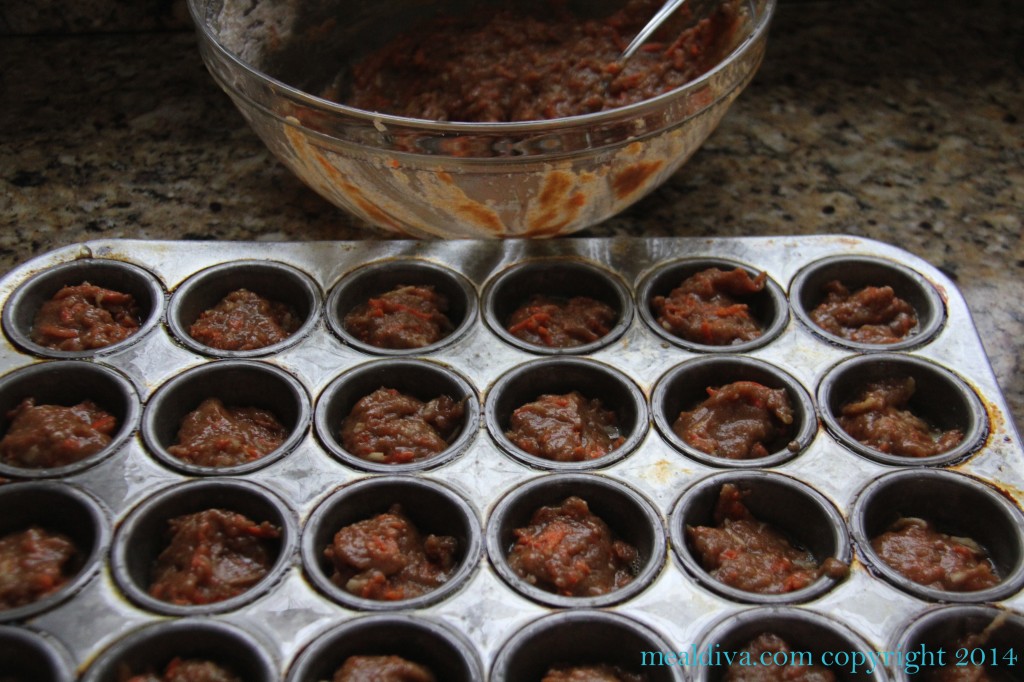 Bake at 350 for 10-15 minutes, making sure they don't burn. To test if they are done, stick a toothpick into the center and if it comes out clean, you're all set!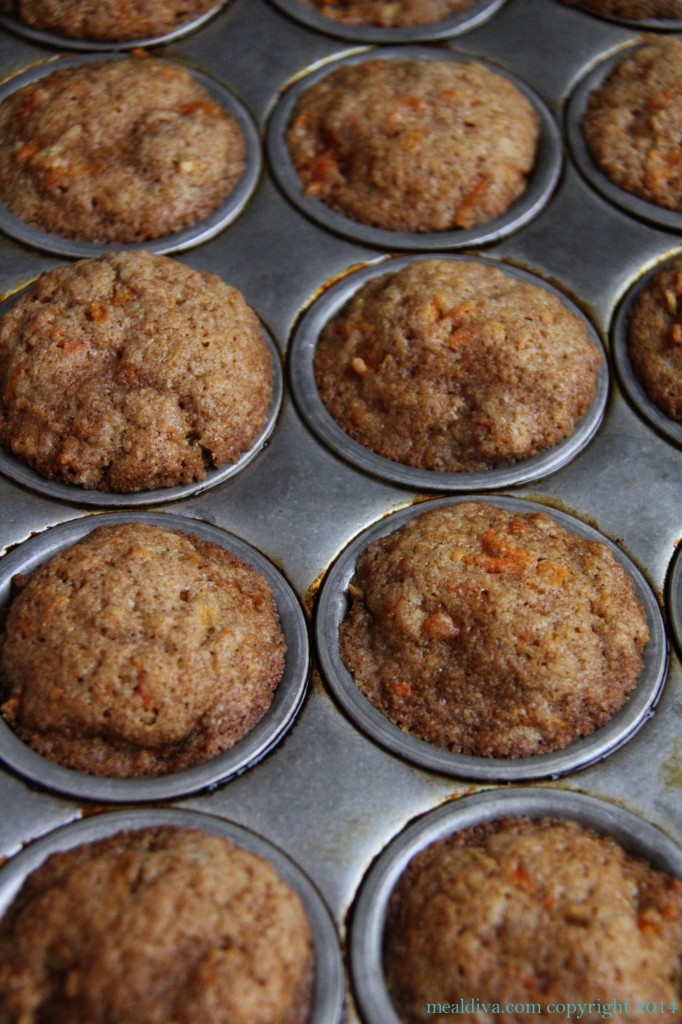 While the muffins are cooling, whip up some frosting, ice them and enjoy!!!!! Also, please note: Most powdered sugar products are made with granular sugar processed with cornstarch or tapioca starch. However, when buying powdered sugar, read labels carefully to be sure that the product you are considering is not made with wheat starch. Manufacturers can change product formulations without notice.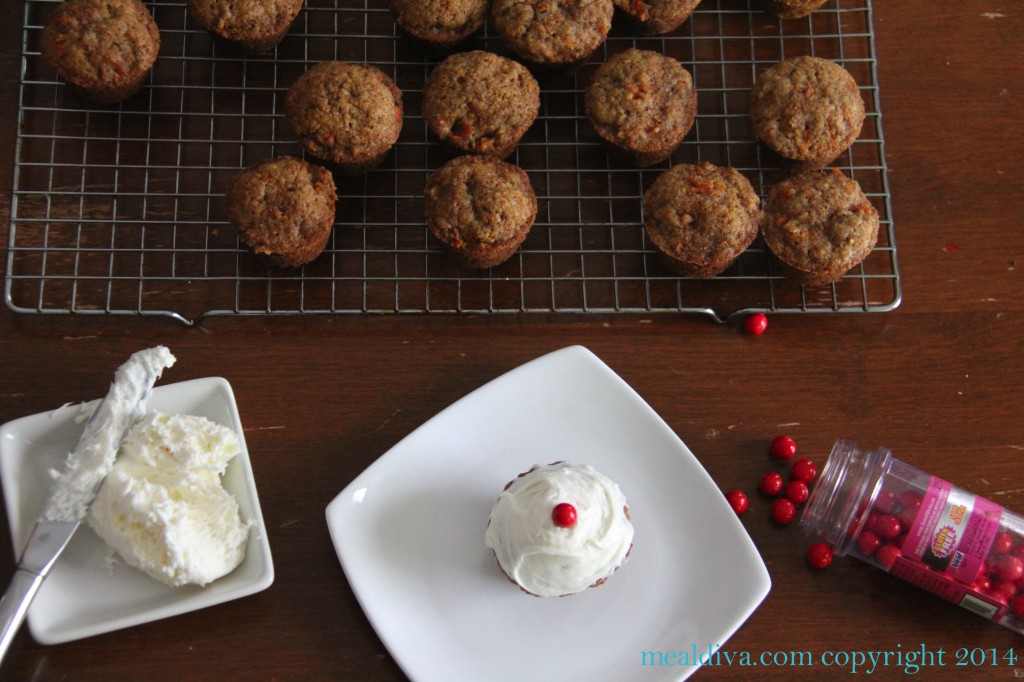 Amazing Gluten-Free Carrot Muffins Gluten-Free Carrot Muffins
Ingredients:
2 cups sugar
4 eggs
1 1/2 cups olive oil
2 cups all-purpose gluten-free flour mix
2 tsp. baking soda
2 tsp. gluten-free baking powder
2 tsp. cinnamon
1 tsp. salt
2 tsp. vanilla extract
2 1/2 cups freshly grated carrots
5 tbs. unsalted butter
3 oz cream cheese
1 tsp. vanilla extract
2 1/2 cups gluten-free powdered sugar
Directions:
Pre-heat oven to 350.
Line or grease a mini-muffin pan
Cream sugar and eggs in a large mixing bowl.
Add oil and vanilla and beat just until smooth.
In a separate bowl combine gluten-free flour mix, baking soda, baking powder and salt.
Whisk to combine.
Add the dry ingredients to the wet ingredients and beat until blended.
Add grated carrots and stir to combine.
Pour the batter into mini-muffin pans
Bake in preheated oven for 10-15 minutes or until a toothpick inserted into the middle of a muffin comes out clean.
Cool on a wire rack.
While muffins are cooling place butter, cream cheese and vanilla in a large mixing bowl and beat on high until smooth.
Add powdered sugar and beat until smooth and creamy.
Wait until the muffins are cool before frosting.