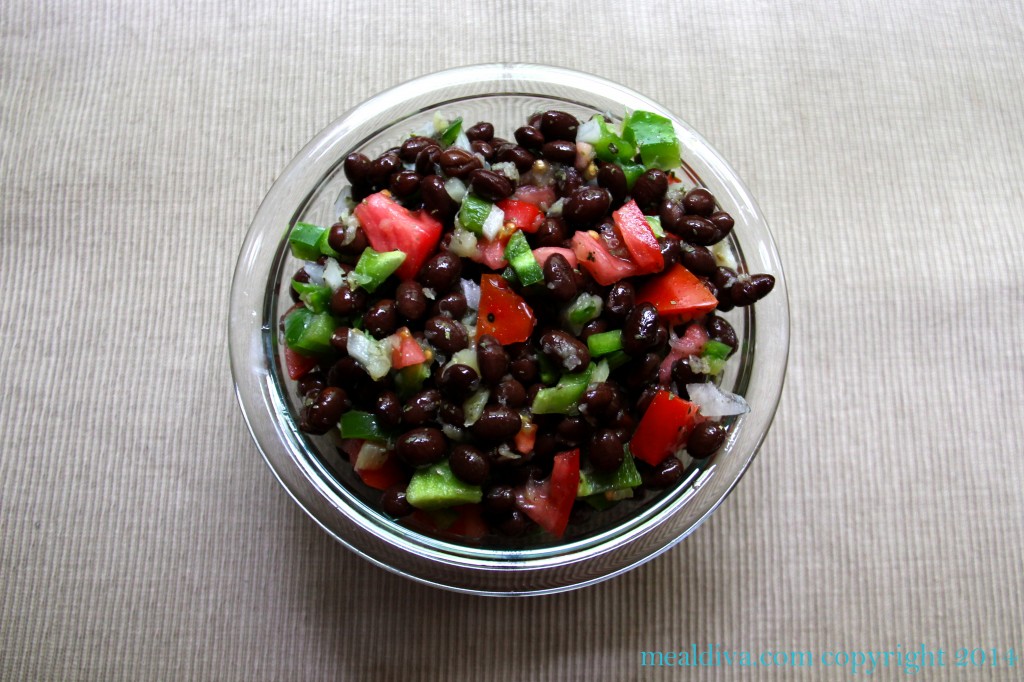 I LOVE black beans! I like to cook them in the crockpot and add them to many dishes like my Mexican Lasagna.  I love a yummy bean salad and when they are served with chicken. What's your favorite kind of bean and how to you like to prepare it?
Today I want to share with you this Amazing Black Bean Salad recipe  — I just can't get enough!
This bean salad recipe is sweet, savory, a little spicy and terribly addictive. Ok, I mean seriously addictive. As soon as I snuck a taste, I was hooked and kept returning to my refrigerator numerous times for a little nibble. Enjoy!
Amazing Black Bean Salad
Ingredients:
2 (15oz) cans black beans, drained and rinsed
2 medium tomatoes, diced
1 green bell pepper, diced
1 small sweet  white onion, diced
1/2 cup canned pineapple, drained and diced
1 jalapeno, seeded and minced
4 tablespoons white wine vinegar
1 lime, juiced
3 tbs. honey
1 tbs. salt
1 tsp. black pepper
1/4 tsp. ground cumin
Directions:
Mix all ingredients in a bowl and refrigerate for at least 1 hour then serve.